Marc Guberti is a Digital Marketing KeyNote Speaker who helps people grow their businesses using various online platforms.
Digital marketing moves at a rapid pace. This Boston Marathon hopeful and sub-5-minute miler keeps up with the latest trends and gives audience members the most effective and up-to-date digital marketing strategies.
Audience members are often inspired by Marc's journey (he started his first business at 11) and flock over to him at the end of his presentations and chat with him for a bit. Marc doesn't put any fluff into his presentations because there's literally no room for it in any of the presentations he does. Any minute of fluff would make one of his presentations go over time.
Audience members leave Marc's presentations feeling inspired, empowered, and more confident in their ability to achieve greatness in their businesses and lives.
Want Marc to speak at your event? Send an email to marc@marcguberti.com with the subject "Public Speaking"
Speaker Reel
Reviews
"Marc was brilliant, I learned so much from this amazing young man. He has the knowledge and wisdom of someone double or even triple his age and his passion shines through." –Liz Hancock, Say Yes To Success Summit
"Marc is an inspiration to teens and young adults everywhere. He doesn't see being young as an obstacle, and anyone who listens to him speak leaves feeling empowered and ready to take on the world. Age really is just a number!" —Caitlin Pyle, Work-At-Home Summit
"Every time I get the opportunity to talk with Marc I come away with about 5,000 action steps that I want to implement immediately. He is a shining star and an amazing entrepreneur and podcast dynamo. The really scary thing is that Marc is just getting started! I can't wait to see what he will help me learn about next!" –Adam Schaeuble, Host of the Million Pound Mission Podcast
"Marc is the most incredible podcaster and digital marketer. Hehas a wealth of deep experience in both online marketing andhosting one of my favorite podcasts ever. I highly recommend Marc!" –Tom Casano, SEO Strategist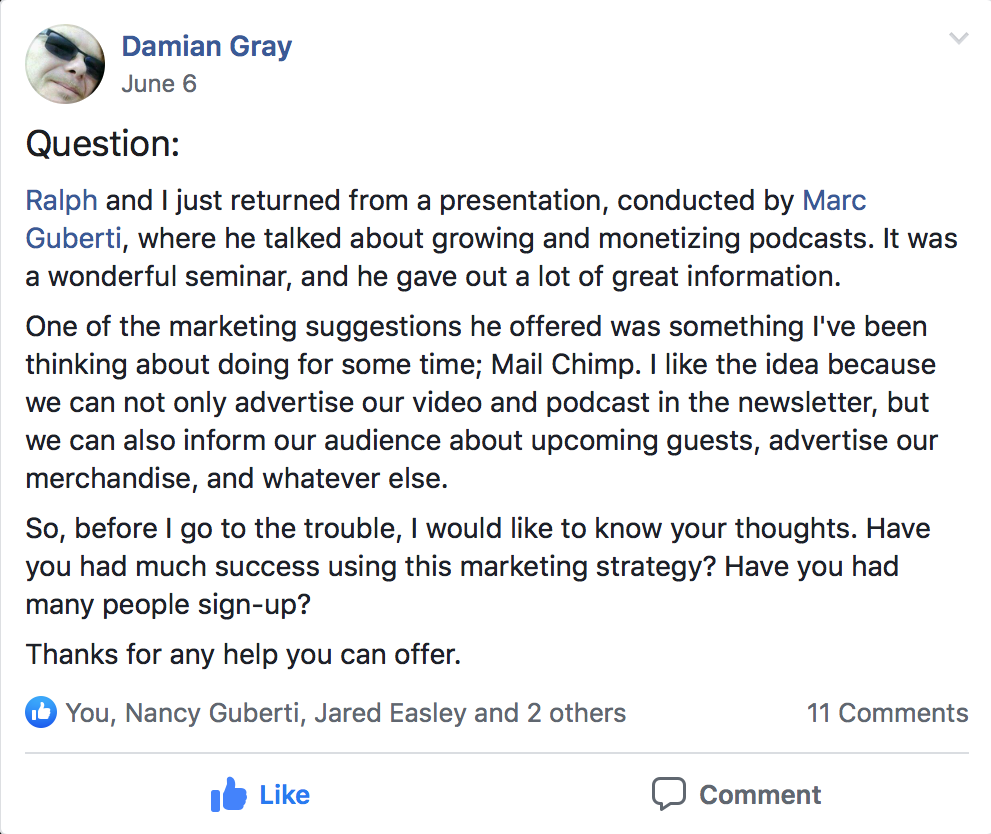 My Promises To You If I Speak At Your Event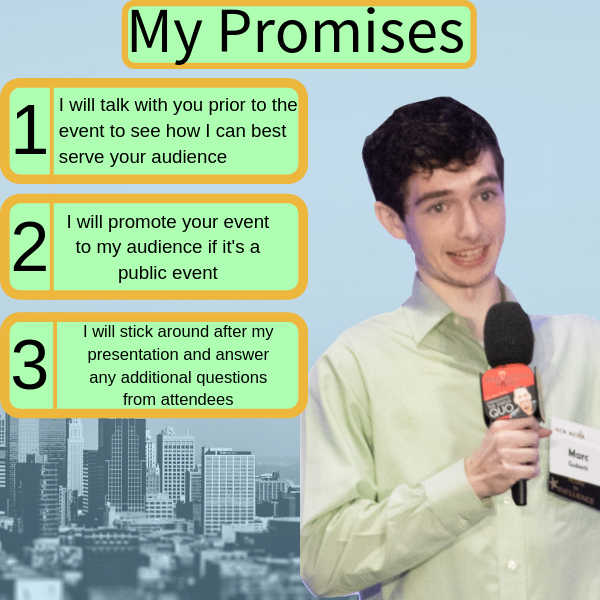 #1: I will talk with you prior to the event to see how I can best serve your audience.
#2: I will promote your event to my audience if it's a public event.
#3: I will stick around after my presentation and answer any additional questions from attendees.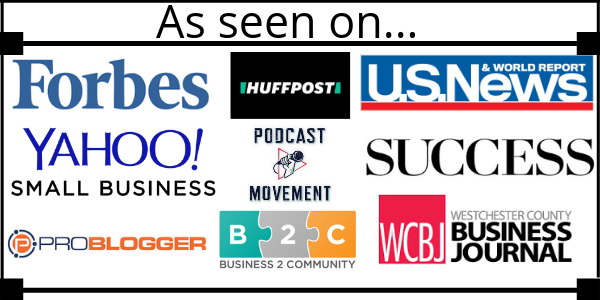 Want Marc to speak at your event? Send an email to marc@marcguberti.com with the subject "Public Speaking"
Watch Some Of My Past Speaking Engagements
How To Grow And Monetize Your Podcast — Co-Working Solutions
Watch Marc Speak At Podcast Movement…

Watch my presentation on Decoding YouTube
(Note: My part of this presentation starts at the 38 minute mark)