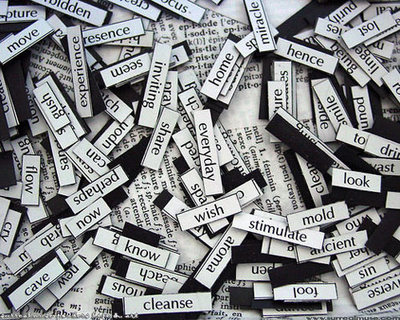 After writing a little over 650 blog posts, I have typed over 150,000 words which averages out to 227 words per blog post. It is not possible to spend that much time typing that many words without learning a few lessons, so here are the 6 lessons I was able to learn.
Hard work leads to big rewards. My first 150,000 words on this blog led to a remarkable webinar, more sales for my book, over 350 daily visitors, the ability to meet more people on my social networks, the confidence to write more books, and other things as well. I can only imagine where I will be when I write my next 150,000 words.
No one knows everything about their niche. Some of my blog posts were inspired by other blog posts and videos that I happened to look at before writing the blog post. The best way to have more ideas for blog posts is by watching other people's videos and reading their blog posts as well.
People notice you as you put in more time. When I went from tweeting every hour to every 30 minutes, more people mentioned me and visited my blog posts.
Some people get better results by using what many people have differently. 30 minutes on Twitter can be utilized by reading all of the tweets for a trending topic. 30 minutes on Twitter can be utilized by scheduling tweets. 30 minutes on Twitter can also be used to connect with your followers. A lot of people forget about connecting with their followers. How people use Twitter depends on how influential they are.
We don't start out strong (but we get there with time). My first blog post was a very brief introduction of myself. Looking back at the blog post, I could tell that I rushed it in order to click the publish button and have something up when people visited my blog. Even when I first published that post, I was averaging only 1 visitor a day (thanks Mom). My first tweet was even worse. The tweet basically said, "Buy this product" with a link to the product. If you go to that tweet today, the link does not even lead to the product anymore. I was eventually able to learn from my (many) mistakes, and my writing proves it.
You never know how close you are to exponential traffic. I first created this blog towards the end of 2012. I got 38 views in November. I never got over 1,000 views in a single month until September 2013. Ever since that month, my blog traffic has been growing exponentially.  The next month led to over 2,000 views. The following month led to almost 4,000 views. December led to over 5,000 views. To start off 2014, my blog got over 10,000 views in January. If my blog continues to grow exponentially, I may be up to 100,000 views before the end of 2014. There were some times when I did not want to write a blog post because I knew people would not visit it. By not giving up, I was able to go from the 38 views in November to getting thousands of views every month.
Those are the 6 lessons I learned from writing over 150,000 words for this blog. I'm sure I have written over 500,000 words total with my books, tweets, and other blogs combined, and I have learned many lessons throughout the journey. There will be a point when your blog posts reach a combined total of over 150,000 words. By remembering the lessons I have learned, you will be empowered to write more blog posts and take yourself straight to the finish line (those 150,000 words). Once you cross the finish line, it's time to enter into another race.