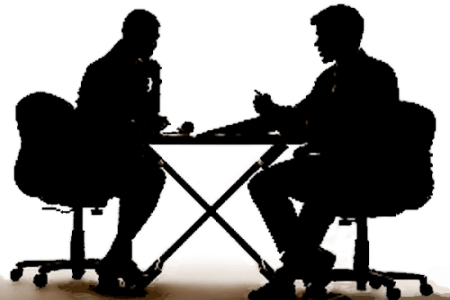 When it comes to hosting an interview, a lot of things need to go right. The technology needs to be right (I recommend Google+ Hangouts), and the person you are interviewing needs to be someone who your audience will be interested in. In an interview, you are introducing someone to your audience. In order to get the best reaction from your audience, the person who you interview needs to provide really good information. That's why I had Mike Michalowicz come by and talk about his book, The Pumpkin Plan. We have already scheduled an upcoming interview in August about his upcoming book, Profit First.
Here are the 5 steps that will allow you to find the right people in your niche to interview:
Step 1: You want to interview the people who are going to provide your targeted audience with the knowledge that they are looking for. My targeted audience is the people interested in social media, business, and blogging. This means I am only going to look for people in those three niches. Step 1 is primarily to identify which niches you want to find people in.
Step 2: There are going to be thousands of options. However, finding the people you want to interview out of those thousand is a challenging process. Before you decide whether or not to interview someone, read one of their books. A book will allow you to see some of the insight that the potential interviewee has. If someone you are considering to interview does not have a book or if you do not want to buy the book right away, read some of their blog posts instead. If you like the content of the blog posts, you know that person is a potential interviewee.
Step 3: The next step is to identify the people with big followings. The person with 100,000 followers is 10 times more likely to get the interview than the person with 10,000 followers (assuming that both are in the same niche). This person will most likely promote the interview when it goes up on YouTube. This will give you access to a new audience that is still a targeted one.
Step 4: Contact the people you want to interview. Some will respond while others will not. If you get a response, that response will most likely be a big yes. Entrepreneurs enjoy getting as much exposure and traffic as they can get. The interview will help them just as much as it helps you.
Step 5: Create a schedule for your interviews. Give your potential interviewees multiple options for the interview. When you and the interviewee reach an agreement, tell your followers about the interview. Get the ball rolling, and just like the snowball effect, it will continue to roll.
By implementing this 5 step plan, you will be able to find the best people to interview and successfully schedule a date to have them interviewed. All you have to do after that is find the right technology to host the interview (I'll recommend Google+ Hangouts for a second time) and prepare for the interview.