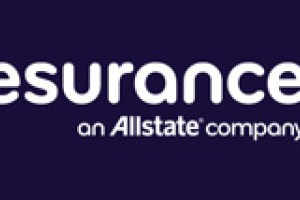 The Sea Hawks were victorious in the Super Bowl. Esurance won the Ad Bowl. There were many advertisements throughout the Super Bowl, and many of them were disappointing. Advertisers simply tried too hard to make people laugh, and that backfired. Before I go on about why Esurance won the Ad Bowl, I couldn't leave out Budweiser with its commercial, Puppy Love, where the dog and clydesdale do everything they can to stay together. This commercial was a very heart warming commercial that captured the hearts of millions of people.
Despite the Budweiser commercial capturing our hearts, Esurance won the Ad Bowl. The crazy thing about Esurance is that they won the Ad Bowl with the first commercial after the Super Bowl. Having the first commercial after the Super Bowl allowed Esurance to save $1.5 million. They probably did not lose a lot of viewers because many people (probably over 100 million just as the game began), were probably waiting for the celebration and post game. Esurance ultimately won by having a $1.5 million giveaway. There have been $100 giveaways. There have been $1,000 giveaways. There have even been $10,000 giveaways. But when was the last time there was a $1.5 million dollar giveaway? In fact, who wouldn't want a shot at that $1.5 million?
Last year's Ad Bowl winner was Oreo with it's tweet about still being able to dunk in the dark. It got over 15,000 retweets and over 6,000 favorites. Oreo also got 10,000 followers that day which before that they were only gaining a few hundred followers every day. That's what won the Ad Bowl in Super Bowl 47.
Esurance won the Ad Bowl for Super Bowl 48, but their results are much better than Oreo's. Looking at the statistics, you would have thought that Kate Perry and everyone else with over a million followers decided to give Esurance a shout out. Without any further delay, here are the statistics.
Last I checked, Esurance's tweet generated over 20,000 retweets and over 8,000 favorites. Here's the original tweet because I'm sure those numbers are going to jump up. So far, those results are looking identical to Oreo. Here's the difference.
The hashtag for the giveaway, #EsuranceSave30, trends on Twitter. The hashtag trended for most of the day, and #EsuranceSave30 eventually appeared above Super Bowl on Twitter's list of trends.
We couldn't forget to mention Esurance's surge in follower. Oreo gained 10,000 followers during Super Bowl 47. Esurance gained a whooping 200,000+ followers the day after the Super Bowl. You can see the skyscraper growth from TwitterCounter's statistics. This was not the grand total of followers Esurance gained throughout the giveaway. Esurance was still gaining followers! When I decided to take a look at the giveaway, Esurance had over 190,000 followers, and they were gaining over 10 followers every second!
Esurance won the Ad Bowl big time. Oreo's win taught us that marketing at the moment gives us an edge. Esurance's win taught us that strategic marketing and a big giveaway are the recipe to going viral during the Super Bowl.