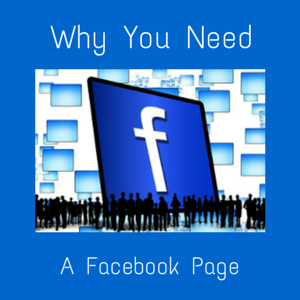 Facebook is the largest social network on the web with over 1 billion users. Many companies utilize Facebook to bring traffic to their blogs and products. However, you are making a big mistake if your personal account is your professional account. In order to be professional on Facebook, you need to have a Facebook Page.
Having a Facebook Page for your business will allow you to focus specifically on that business. All of the dog pictures can now go on your personal account and away from the people who are only interested in your business. In order to establish a powerful presence on Facebook for your brand, you need to have a business page.
If you create a Facebook Page, people will have the option of liking your page. When someone likes your page, all of that person's friends get notified that the person liked your Facebook Page. As a result, more people are visiting and liking your Facebook Page. Then, people decide to like your posts, and your content spreads across the most popular social network on the web.
Having a Facebook Page is important towards growth because it gets promoted more often than a personal account and it makes you look more professional on Facebook.