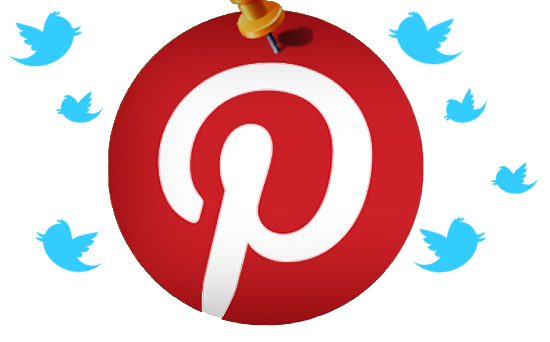 If you want to grow on social media, you need to figure out how much you are growing. Many people want to improve their results on their social networks, but most people do not know how to find the results they are already getting. People who do not know the results they are currently getting are implementing a strategy with a blindfold on. Imagine trying to increase your blog traffic when you don't know how many people are visiting your blog in the first place.
Luckily, there are ways to track your progress on social networks. The two social networks that I use the most are Twitter and Pinterest. Over the years, I have stumbled across many Twitter and Pinterest tools. Many of them were really bad, but some of them shined out from the rest. As a person who runs on statistic and data, I need to know how my strategy is already working before I implement a new strategy. In order to see if my new strategy works, I want to see how the old strategy works first. That is why I use two tools (one for Twitter and one for Pinterest) to track my statistics so I know what works and what does not work.
For Twitter, I use TwitterCounter. Although some people have complained about TwitterCounter not updating the statistics for you automatically, I get the best experience out of TwitterCounter because I update my own statistics every day. That way, I get to see different numbers instead of the same, constant number some users get when they do not check their statistics for a while. TwitterCounter does a neat job at tracking your number of followers, number of people you are following, and the number of tweets you send out every day for up to 6 months (free version). Premium services offer more statistics and allow you to see all of your statistics from day one.
For Pinterest, I use Tailwind. Tailwind is similar to TwitterCounter, but it has less features for free users. I go on Tailwind every day which is why I am able to get the best experience as a free user. Tailwind allows free users to see statistics for the number of followers they gained and number of pins sent out from 1 week ago.
Tracking your progress is very important towards identifying whether the strategy you are using is helping or harming your social media presence. Do you use any other statistics sites to track your progress?