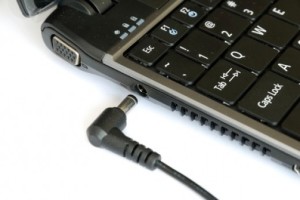 One of the problems with being productive on the computer is that it seems as if we have an infinite amount of time. In the span of days, weeks, months, and years, some people believe they couldn't possibly need any extra time. This is what results in many people being unproductive when they work on their computers. An infinite amount of time eliminates the sense of urgency.
However, there is a fix to the problem. There is a way to create urgency. What if you had several days to write 10 blog posts? Chances are you would write some blog posts on some of those days and not write a single blog post on other days. In addition, those blog posts may get crammed together in the end.
Now what would happen if you only had 6 hours to write 10 blog posts? That would be 1 blog post every 36 minutes. That is still a lot of time to write a blog post, but now you are writing 10 blog posts in 1 day. How does that happen?
The answer is using the LapTop trick. We are all fooled into thinking that we have an unlimited amount of time. However, we are all mistaken. The best way to tap into the urgency is by removing the power cord from your computer. Then, work in a different room from where your power cord is, and continue to write blog posts and do other productive things until your computer dies or you get all of your tasks done. Removing the power cord removes the thought of having an infinite amount of time. Removing the power cord allows you to realize that you don't have a lot of time left, and as your computer drops under 50% power, you will further realize that you do not have a lot of time left. As your computer gets closer to dying, your sense of urgency will increase. Soon, you will be able to complete tasks in several hours that once took you several days to complete.
The LapTop trick is a secret way to boost your productivity. We do not have an infinite amount of time, and this trick will allow anyone to realize that time is a valuable but also limited resource.