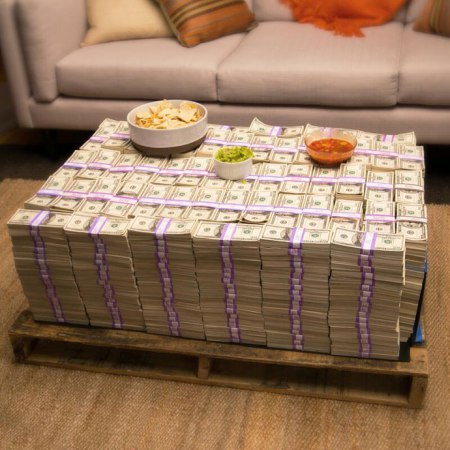 The first commercial after Super Bowl 48 cost $1.5 million less, and that was the amount of money Esurance gave away. The giveaway took over Twitter for the next two days. Fake Esurance accounts were created to get more retweets and followers, hundreds of thousands of tweets were sent out containing the hashtag, and there was even a $5 giveaway at some point that trended on Twitter as well.
Esurance gained over 200,000 followers in one day, and at its peak, Esurance had over 250,000 followers. Esurance's growth was remarkable. At certain points, the account gained more than 50 followers every second. Esurance took over Twitter for two days, but two days only.
While Esurances tweets got retweeted thousands of times, people were in it for the money. The people who followed Esurance those last two days only followed Esurance for the giveaway. Once the giveaway was taken out of the equation, there was no longer a good reason to follow Esurance. As a result, the thousands of people who followed Esurance for the giveaway unfollowed Esurance when the giveaway ended. After the giveaway, Esurance was just another insurance account, and people did not want to read those tweets.
Esurance's statistics from January 1st and on look like a roller coaster. Their growth in January was very slow. Their growth gradually picked up until the day after the Super Bowl when their growth skyrockted. Just like roller coasters, Esurance experienced a noticeable downward trend. Within 4 days, Esurance lost 40,000 followers. Esurance has not had a net gain in followers since that giveaway ended. Esurance has been consistently losing hundreds of followers every day. Here are some of the statistics that give you a good summary of what happened (for the people who view this blog post 6 months later and can no longer see the TwitterCounter statistics for Esurance during the Super Bowl).
In addition, Esurance's tweets get no more engagement than they got before the Super Bowl ad. Even with over 100,000 followers, Esurance's tweets barely get retweeted or favorited. All of the engagement for Esurance's tweets died away along with the giveaway. Esurance was successful in its quest to gaining hundreds of thousands of real followers, but it was not successful in the quest of giving those real followers a reason to stick around after the giveaway concluded.
Esurance's fame lived and died with the giveaway. Right when the giveaway ended, Esurance lost its fame. If you want to host your own giveaway, you need to give people a reason to stick around. Esurance could have offered 3% discounts to all customers who tweeted with #EsuranceSave30, a 3% discount for following the Esurance Twitter account, and a 3% discount for engaging with one of Esurance's tweets (with an appropriate response, not something just for the sake of getting the discount) for an entire year. In total, that would only be a 9% discounts for the customers every year, but that would have allowed Esurance to keep its followers and enage with those followers as well.
The big problem with Esurance's strategy is that they had no strategy after the giveaway. If Esurance had a decent strategy after the giveaway, they might still have over 200,000 followers. It had great potential, but Esurance did not execute it properly. There's always next year.