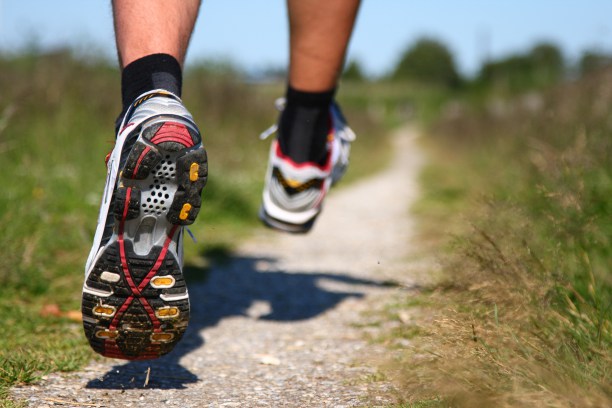 There are many articles on the web that mention exercising as a way to become more productive. I started to read these kinds of articles during my freshman year when I recently joined my school's cross country and track & field team. When I saw that exercising increases productivity, I was astounded. Increasing productivity was one of the (very small) reasons why I continued running track (the bigger reason is that I enjoy the sport).
One of the big things about cross country and track & field is that the committed athletes who love the sport always want to get better. In the running world, PR does not mean press release. Instead, it stands for personal record. When an athlete gets a PR, the athlete celebrates that PR for a day, but on the following day, that athlete wants to set another PR. I remember boosting my workout from 4-6 miles every day to 8 miles every day over the summer. Now, I plan to run over 16 miles every day in the summer (if it happens, I'll be in really good shape). I quickly realized that the runner's attitude towards getting more PR's has been the recipe to success all along.
If you become an active runner, you will want to get better every time. You will want to run the mile faster this week than you did last week. Active runners decide to run longer distance and more challenging workouts in order to get better times. This constant need to improve leads to longer workouts which ultimately leads to a more successful running career–whether you are running for fun around your neighborhood or hope to make it to the Olympics.
Once you apply this mindset to one thing, it will be easier for you to apply this mindset to other places as well. One of the places you will be able to apply this mindset is your niche. When I found the time to think of my entire journey as a runner and entrepreneur, my blog started to improve in traffic and content as I ran more often.
The big spike in traffic for this blog (my blog went from 500 views to over 10,000 views in 5 months) started during my sophomore year of cross country (that's when I started to take running very seriously). In addition, this is the same time when I went from gaining 50 followers every day to gaining over 300 followers every day. In addition, I found the time to write two blog posts every day weeks before the first cross country practice for sophomore year.
Just to prove that I'm not making any of this stuff up, Steve Scott (there are a lot of Steve Scotts in the world) is a self-published author who is poised to make over $300,000 every year from his Kindle books. It just so happens that Steve is also a marathon runner. Is it just a coincedence? I think not.
What are your thoughts about running? Are you an active runner? Do you plan to become an active runner? Please share your thoughts below.