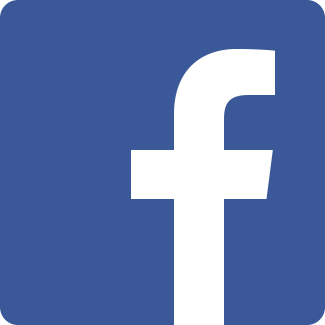 There are some Facebook Pages that get thousands of likes every day, and over 100,000 people see all of the posts that get published. However, a majority of Facebook Pages are struggling to get noticed. Some of these Facebook Pages only get seen by 10 people every day while others get seen by only 10 people every week. If those numbers were able to grow consistently, then a previously unknown Facebook Page would end up becoming a very successful Facebook Page with over 100,000 likes.
Imagine what your Facebook Page would look like with 100,000 likes. Imagine not just having expert status but being an elite expert in your niche. That would be really cool. No matter what your Facebook Page is about, it is possible for anyone to get 100,000 likes without buying them. You don't need to contact someone who sells 100,000 Facebook likes for $29 to have the big number. Instead, you need to learn how to get more people to see your Facebook Page. By implementing these tactics, you will get more people to see your Facebook Page, and for the long-term, allow your Facebook Page to eventually surpass 100,000 likes.
Post content that people would want to like and share. This content needs to be related to your niche and be something valuable at the same time. All of your posts need to have a combination of those two components.
Post at least 4 times every day throughout the day. Schedule your Facebook posts to appear at certain times of the day so most of your audience sees the posts. The best times to send out posts vary for everyone. If you are using a Facebook Page, you will be able to gain access to Facebook's analytics which tell you when a majority of the people who liked your page are logged in.
Post meaningful content. In addition to posting about something worth sharing, the content in your posts needs to encourage people to share your content. Including a link to your blog post with that blog post's title may be good enough for Twitter, but it is not good enough for Facebook.
Track your results. You need to send out posts that are similar to your most popular posts. By tracking your results, you will be able to identify the ideal times to send out your posts and what color the pictures in your post need to be.
Promote your Facebook Page on your blog. Your biggest source of organic fans is the visitors that you already get on your blog. Your blog is your own home on the web. People who visit your blog and like what they see will be more likely to like your Facebook Page.
Use your social networks to promote your Facebook Page the right way. Instead of begging people to like your Facebook Page or do a like exchange, send out tweets and pins containing your Facebook posts every day. Sharing the posts on your Facebook Page will generate more awareness for that page and also result in more likes.
Use Facebook Advertising to spread the word about your Facebook Page. Most of the successful Facebook Pages either currently use Facebook Advertising to market themselves or used Facebook Advertising at a certain point in time. Facebook Advertising allows you to find very targeted people based on state, city, country, age, interests, and more.
Offer a free prize in exchange for a like. More people will like your Facebook Page if they get a reward (the free prize) for doing so. It's only logical. In addition, you can also offer a bonus free prize if people like specific posts on your Facebook Page. That will boost the number of likes, shares, and engagement as well.
Have a giveaway that requires people to share the post. If one of your posts goes viral on Facebook, then your entire Facebook Page goes viral. Having a giveaway is a great way to encourage sharing. The more compelling the giveaway prize is, the more people are going to share the post. Have a $25 Amazon Gift Card giveaway and watch how quickly it spreads all across Facebook. More people will see your post for sure.
Promote your Facebook Page in your YouTube videos. Videos have become very important over the years, and YouTube is a great way to promote your Facebook Page. YouTube gets over 1 billion visitors every month, and some videos end up going viral. If your video goes viral, then your Facebook Page will go viral too.
As more people see your Facebook posts, the number of people who see your posts will grow exponentially. If 1,000 people share your Facebook post, that means at least 10,000 people saw the post. When someone shares a post, some of their friends get to see the post that they shared. The immediate result of this is that more people get to see your post and hear your message.
What are your thoughts of using a Facebook Page and getting more people to see your Facebook posts? Do you have any additional tips about getting more exposure on Facebook? Please share your thoughts and advice below.