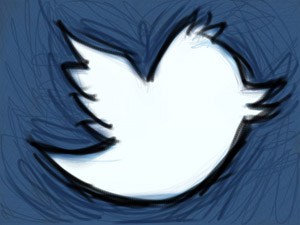 In order to get more traffic for your blog, you need to be omnipresent on all social networks. Twitter is one of the social networks you have to be present on, but in order to get a lot of blog traffic from Twitter, you need to know how to promote your blog on Twitter. You may be wondering why the list for this blog post is so short. Most of my blog posts have at least five methods on the list while others go over 50. The reason why this list is so short is because building your audience is the main way to get more traffic. These are just three ways to promote your blog so that the audience you have is more likely to view your blog posts.
Add a link to your blog in your bio. Please do not forget to do this. Many people forget to update their bio for several months, and within those several months, a lot of things can change. You may have switched blogs and decided to focus on a new niche. There is no reason to promote your old blog that will never get updated again. Promoting the new blog in your bio is now the priority.
Tweet about your blog post at least 80% of the time. Many people do not realize that their audiences do not care about how much you promote your blog. Some people are quick to point out that you should share other people's content and not just their own. If you tweet how-to articles, your audience does not care about the author. They only care about learning more information. If you write quality content, your audience will not mind reading blog post after blog post on your blog. In fact, they'll want you to tweet your blog posts more often.
Tweet more often throughout the day. Doubling the amount of tweets you send out every day will result in a dramatic increase in traffic. If you schedule tweets throughout the day, you will be able to get visitors from all parts of the world at any time. Tweeting every hour eliminates the problem of time zones, and tweeting even more frequently will make people in your audience more likely to see one of your tweets.
By promoting your blog on Twitter and growing your audience, you will eventually be able to get hundreds of daily visitors to your blog from Twitter alone.