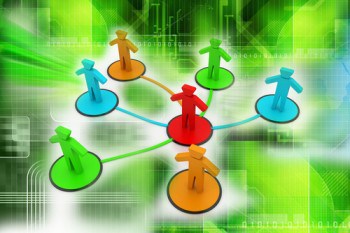 Getting viral on Pinterest is not as hard as it sounds. When under 500 followers, I was able to get over 1,000 repins and likes for one of my pins. It was amazing to see one of my pins get more repins than I had followers at the time, but it taught me that getting viral on Pinterest is not as hard as it sounds. All you need to do is get enough people to see your pin. These are 5 ways that you can get more people to see your pins so they are more likely to go viral on Pinterest.
Pin more frequently throughout the day. I use ViralWoot (formerly PinWoot) to schedule my pins. I schedule at least 4 pins every day, and sometimes I pin at the moment. Pinning more often allows more people to see my pins and makes it more likely for one of those pins to go viral.
Pin something that people would want to repin. Just because it is there does not mean it wins attention. A motivational message is something that people would want to repin. However, people would not to repin a message that says success is unattainable (which is obviously false).
Grow a targeted following. By growing a targeted following, you will have an audience who is eager to see your latest pins. These targeted followers will be more likely to repin and spread your content.
Tweet about your pins. You can use any social network to promote another social network. While tweeting about pins to your Twitter followers is one option, you can also share your pins on your Facebook Page, your Instagram account, or any other social network that you have.
Focus on specific boards. A board with 1,000 pins is going to get more attention than a board with only 10 pins. Make it a point to get at least 10 of your boards to 100 pins. Then, make it a point to get all of those boards to 500 pins. By constantly adding pins to those boards, you will give your followers more content to browse through. The longer your follower browses through your content, the more likely you will be to get a repin. Some people will repin 10 or more of your pins that are all on the same board.
Getting seen on any social network is critical towards growth. Pinterest is no exception. By getting seen more often on Pinterest, your content will be able to spread faster, and you will eventually become viral.
What are your thoughts on the list? Do you have any additional tips on getting your pins seen on Pinterest? Please share your thoughts and advice below.