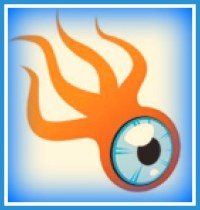 Squidoo is one of the most popular sites on the web, and it continues to grow as the days go by. A website that once got over 1 million daily visitors went down to 200,000 daily visitors once Google changed its search engine policy. However, Squidoo has proven to be a very resilient website. After consistently bringing in 200,000 U.S. daily visitors, Squidoo's U.S. traffic increased by over 30% in one month. Squidoo's traffic has seen anywhere from a 10-19% increase every week which means Squidoo is growing. Squidoo can end up getting to 1 million daily visitors again by the end of the year. It got there before, and there's no saying Squidoo can't get there again, but by joining Squidoo now, you get to become a part of the movement. While joining a movement is nice (who wouldn't want to do that), these are seven reasons why you need to be on Squidoo.
Being on Squidoo boosts your SEO. Creating Squidoo webpages (they call their webpages lenses) and adding a link to your blog on those webpages will boost your SEO and make it easier for people to find your blog. In addition, some Squidoo webpages get hundreds of daily visitors which are hundreds of daily visitors that you would have never had…and those visitors can also visit your blog.
You can make revenue with Squidoo. Not only do you get more visitors on your blog, but you also make revenue based on Squidoo's tiered system. There are many people who make over $100 every month on Squidoo while others are making thousands of dollars every month while growing their blog traffic.
You can write about (almost) anything. No matter what your niche is, you can write about it on Squidoo. I decided to create some Squidoo webpages about

getting a targeted Twitter following

,

a targeted Pinterest following

,

getting more eBook sales

, and

reducing bounce rate

.
Squidoo has a great community. Remember how frustrated you were when you were struggling to find a way to contact Google, Amazon, PayPal or any of the other big sites? That does not happen on Squidoo. All of the members interact with each other, and the people in charge (yes, the people in charge) actually respond in under 24 hours. If you have a question, it is okay to ask, and you will get an answer.
You can use their Amazon and eBay links to make a commission. If you are not an Amazon Associate or eBay Affiliate, you can use Squidoo's Amazon and eBay links to promote products and make a commission. You get a little more than 4% of each Amazon sale while the eBay Affiliate links range between 2-4% (that depends on the product that gets sold on eBay).
Squidoo was founded by Seth Godin. Seth Godin happens to be the #1 marketer in the world, so if you were wondering if Squidoo can really make a comeback (and get 1 million daily visitors again), just know that Seth Godin is the man with the steering wheel. He also does some interaction in the Squidoo community.
You get to donate your earnings to charities. Unlike other websites similar to Squidoo, you can donate your earnings to charity. Whether you feel like donating all of your earnings to charities or 7% (basically, you can choose any number), donating to charities will further strengthen the thinking process that you are making a difference. Imagine being able to make money for yourself and then have Squidoo donate some of that money to the ASPCA (that's what I do).
Squidoo is going to be back to getting over 1 million U.S. daily visitors (and over 2 million globally) by the end of the year, and you can be a part of that movement while helping out in a charity's movement. If you want to be on Squidoo and be a part of the movement, join now.