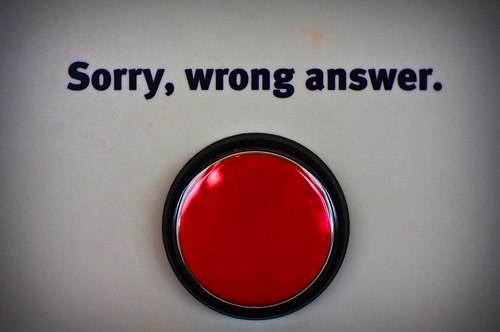 Entrepreneurship has been the source of every billionaires' success as well as most millionaires' success as well. It has allowed these people to live more flexible schedules and truly fulfill their lives. Some of these entrepreneurs have changed the world in the process. However, many people are driven to entrepreneurship for the wrong reasons and motives. If you are an entrepreneur for one of these seven reasons, you need to change your mindset.
You're in it for the money. Just stop now. Effective entrepreneurs are people who change the world, not people who are just in it for the money. That's what people in the status quo do. In addition, it takes many years before entrepreneurs are able to turn in a big profit for their businesses, products, and services. It is great to have certain goals like make $100,000 every year, but if that is your sole aim in life, to bring in the green, your entrepreneurial journey will not go very far.
You hate work. Entrepreneurship requires more work than any job you could get in the status quo. Entrepreneurs avoid working for 40 hours every week in the status quo so they can work for 80 hours every week. All of this time and effort in the long term can possibly lead to making a difference in the world.
You want to make quick cash. The status quo is a great place for making quick cash. Entrepreneurship is a bad place to make quick cash, but it is a great way to make long term revenue that crushes the type of revenue you would get from the status quo. Understand that it will take a few years before turning in a big profit.
You want life to be easier. When you start your entrepreneurial journey, life gets a lot harder. There are many entrepreneurs who say they had to work for 25 hours a day and for 8 days a week in the beginning just to keep their heads above water. The journey is not pretty, but sticking with it for years will allow you to emerge as a beautiful butterfly.
You got an A in your Entrepreneurship course in college. BIG. DEAL. There is a difference between simulated experiments and you going through the actual journey with all to gain but also all to lose. Doing and knowing how to do something are also two completely different things.
You want to be in charge and have power. No one is going to know about you for a few years. I was by no means successful when I started, but now my blog and social media accounts have become very popular. There was a time when I had no followers and no blog visitors.
You want a better schedule for yourself. In the beginning, entrepreneurship creates a giant dent in your dream schedule. This is one of the reasons I started as a teenager. This giant dent just prevents me from going out with friends as much. By the time I do more important things like raise a family, I won't have to worry about that giant dent. However, if you are like most people reading this blog post, you may have to worry about that giant dent in your schedule in the beginning. Your willingness to adapt to the giant dent will determine how successful you become throughout your journey.
Believe it or not, I started off as an entrepreneur for the wrong reason. I saw the potential for making money on the web, and that's what lured me over to entrepreneurship. That's also why it took me longer than it should have to reach this point. Realizing that teens do not know what I do gave me a stronger purpose. I decided that my purpose was to change the world by teaching entrepreneurship to other teens. This vision eventually turned into the Teenager Entrepreneur Bootcamp where my brother and I successfully taught our peers how to be entrepreneurs. Now the students have their own blogs, and some of them are writing new blog posts and doing other things for their businesses every day. The best part is that we still keep in touch with these students and are friends with them That's not going in for the money. That's changing the world, and that's exactly what entrepreneurship is all about. What are your thoughts on this list and entrepreneurship in general?