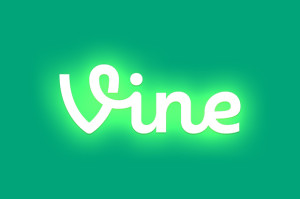 Vine is a social network on the rise that caters to our seven second attention spans. That means someone who watches your Vine will be able to pay attention to it from start to finish. However, the only way more people will pay attention to your Vines is if you are able to grow your audience. Here are 10 ways to grow your audience by getting more followers on Vine.
Make your avatar look professional. People always judge others on their first impression, and we all judge a book by its cover. You need to have a professional avatar of yourself. It is important to note that on Vine, professional does not always mean a buttoned down shirt and tie. In this case, professional means a non-blurry picture of yourself. Be sure to smile in the picture so people can see based on your avatar that you are a jovial person.
Have a good bio. When people go over to learn about who you are, your bio needs to be something that allows people to know who you are while being enticing at the same time. In this bio, it is important to make it crystal clear about what you create Vines about.
Post one Vine every day. The more active you are on Vine, the more people will be enticed to follow you and the farther your Vines can potentially spread. Being active is very important towards your success on Vine.
Post the types of Vines that people would want to watch. Just because something is only six seconds long does not necessarily mean it is something we want to watch. If your Vine looks unengaging and not interesting, people will skip over the Vine without following you.
Follow other users. There are many people who will follow you back if you follow them. Vine has come out with new features in the activity tab that make it easier for someone to see who recently followed them.
Like and revine other people's Vines. Some people will follow you just because you liked and/or revined one of their vines. This concept is similar to following other users for the follow back.
Offer a giveaway. You can give away one of your products to someone who revines your Vine. That will allow your video to spread and get more visibility. Some people will follow you just for the giveaway, but as the giveaway progresses, some of these people may continue following you because of the videos you post on Vine.
Interact with your audience. That means respond to comments and tell your audience about your other social networks. It seems as if more famous Viners than ever are telling their audiences what their SnapChats are so interactions can turn into private 1-on-1 based interactions.
Be the type of person others would want to follow. Be a humorous optimist instead of a dull pessimist. Your happiness and love for Vining are big factors to growing a big audience.
Do not give in. I do not know how close these figures are, but regardless of what they actually are, the message is quite clear. 97% of Viners end up watching videos from the 3%–the Viners who stuck with it, remained consistent, and now have large audiences. If you stick with it long enough, you may end up becoming one of the people in the 3%.
No matter how much knowledge you have about getting more Vine followers, implementation and sticking with the journey combined with the knowledge is the only combination of components that will allow you to be successful on Vine. What are your thoughts on the list? Do you have an 11th method to get more Vine followers? Please share your thoughts and advice below.