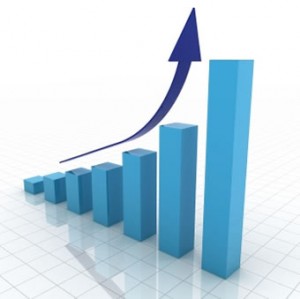 In February 2014, my blog got over 5,000 visitors which resulted in a little over 9,000 views. It was the first time my blog got fewer visitors in a particular month than it got the month before since March 2013. At the time, I was unsure of this blog's future because a blog of mine that was getting hundreds of daily visitors also went through this trend and did not quite recover. I did more research so this blog could avoid the other blog's fate, and this research led to me learning more about getting blog traffic.
My traffic consistently increased month by month, and the statistics show no signs of decline. In July 2014, this blog got over 17,500 visitors which resulted in over 26,500 views. In the short span of five months, I was successfully able to triple my traffic. Now, I no longer do research to see how my blog can survive. I do research do see how I can make my blog thrive more than it already is. Throughout the journey, I have learned five core lessons that you need to takeaway from this blog post.
If you want it, you can get it. Although I had no plans on tripling my blog's traffic in five months, I wanted to get 20,000 views in one month. That evolved into getting 26,500 views in one month. Right when I saw the potential at the end of July, I gave myself the goal of tripling my traffic yet again in the next five months. That means my goal for December 2014 would be get over 52,500 visitors resulting in 79,500 views for the month. I want it, and I know I can get it. I'm going to need help though. *Pauses and gives a wink*
Social media is everything. If you are not using social media to promote your blog, then you are not using it properly. Social media has attributed to an overwhelming majority of this blog's success. Social media traffic even resulted in this blog's search engine traffic rising dramatically. In July 2014, traffic from social media and the search engines contributed to about 70% of this blog's traffic. A large portion of the other 30% came as a result of people writing about me or sharing my blog posts because they heard about me through social media.
Be patient. Blogging takes a very long time before you start to see the traffic. There are some experts who say that if you are not seeing a lot of blog traffic in 6-12 months, then blogging is not for you. It took over six months for me to get over 200 views in a month and over a year to get over 4,000 views in a month. It takes time to grow a strong presence on the web.
Make sure you do something that you love. The only reason I was able to reach this point, and the only reason I will continue to excel is because I love what I do. There are other components such as me knowing some things about how social media works and the 100,000 Twitter followers I have, but I started off with zero knowledge on social media and 0 Twitter followers.
Always look for more ways to grow. Right when I optimized my social media presence, my SEO traffic also went up. Since my success on Twitter, I still invest a majority of my time on Twitter, but now I am starting to give more attention to Facebook, Pinterest, and YouTube.
I take #5 deep into heart because it forces me to never settle. I always look for more avenues of growth for traffic, revenue, and other things as well. Pinterest and YouTube have really been picking it up lately. I just passed 14,000 Pinterest followers, and I'm aiming for over 20,000 Pinterest followers before the end of the year which now seems much easier than it was before. My YouTube channel is approaching 20,000 channel views, and my goal is to bump it up to 30,000 views and exceed 400 channel subscribers before the end of 2014. I am also paying more attention to my Facebook Page, and my goal for that is to have over 1,000 likes before the end of 2014.
That's the social media side, but there is also another side of blog traffic that I have not paid equal attention to, until now. I did not take growing an email list seriously. I offer the free prize and make the subscription box easy to see, but with only 0.3% of my visitors subscribing, I am taking further action to dramatically boost the number. Now I am finding more ways to grow my email list, and my goal is to be at 5,000 subscribers before the end of the year. With the amount of traffic my blog gets, it can be done. I would just need 5% of all of my blog visitors to subscribe to my blog from now until the end of the year to make it happen. With the new plugins I have added to me blog bringing in numerous subscribers, I have been getting much closer to this goal as the days pass by.
What are some of the lessons you have learned from your own blogging experiences?