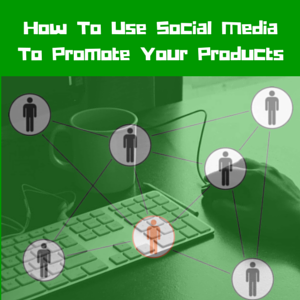 Time and time again, I see people making the same mistakes when they promote their products or affiliate links on their social networks. Many people simply type the name of the product, put a link right next to the name of the product, and then send out the social media post. They look like this:
"[Name of product]. www.linktoproduct.com"
However, just because something is common practice does not make it correct. Generating sales from social media is a process that requires thinking outside of the norm. You can't promote a product on social media in the same way you would promote a blog post. However, it is possible to promote a product on social media and generate sales. Here's how:
Surround Your Product With A Story
Products with good stories are made to spread, and that's because we all love listening and telling good stories. When we tell good stories, we wow our friends, and seeing our friends' reactions makes us feel good. When we listen to good stories, we get wowed by them and want to tell our friends about those stories so they get the wow feeling, and we feel better about ourselves. Good stories spread in an infinite loop, and some stories will spread so far that you may hear the same story from two different people on two separate occasions.
Since stories spread far and wide, it has become a requirement for marketers to wrap a good story around the product. Once you come up with the story, promote that story on social media and use that story as the marketing message. Now, here's how you come up with a good story:
Start with why: Why do you do what you do?
How do you do what you do: Give a brief summary.
What do you do: Yes, you are explaining what you do at the very end.
Conveying the entire story in one tweet may be difficult. You should send a series of tweets throughout the day that help surround your product in the entire story, or you can use the next method below.
Use Pictures In Your Social Media Posts
Social media posts with pictures have been known to get more engagement than social media posts without pictures. Without implementation, this is just a nice fact that won't do anything for your brand. When you promote your products, include pictures that create a deeper meaning for your product. Don't simply use a picture of the product. Show the product's use, provide insight, or do something else in addition to showing the actual product. Kim Garst uses Twitter to promote her latest book, Will The Real You Please Stand Up, and she uses pictures filled with insights quoted directly from the book to promote that book.
A #brand story must be authentic from the very first moment. #BeYou http://t.co/YhsKAmD3As pic.twitter.com/87xn82a6bv

— Kim Garst (@kimgarst) June 6, 2015
If you like the insights you get from the pictures of Kim Garst's book, then you will love the book, and within all of those tweets is a link to the book's sales page.
Make Your Product Cool
Cool products are made to spread. In an information product, being cool can mean having a great personality. In fact, the personality behind the product can be the making or breaking point of determining how cool a product actually is. With hundreds of products like ours, the personalities behind each product are the only difference makers. There are several ways to make a product cool, but you will know how cool a product is based on how people react with the product and tell their friends about it. Creating a cool social media marketing campaign that spreads and attracts attention will be the equivalent of a good story. People will tell their friends about it, and word of mouth will expand your product's reach. The definition of a cool social media marketing campaign depends on the niche you are in.
Promote A Landing Page That Leads To A Product
One of the best ways to generate sales from social media is to generate them indirectly with a landing page. On a landing page, you promote a free prize that people receive when they enter their email address into the form. Then, if you use a service like iContact to create an autoresponder, you can interact with your new subscribers and promote your product at the end of the autoresponder. Autoresponders work well at getting sales because they allow you to build the relationship between you and the people in your audience. You can utilize the autoresponder to let people know more about your story so they feel a deeper connection with you.
Free Coupons
If you create a new product and are trying to gain an audience, offering free coupons to your products is a strategy you can use to jumpstart your customer base. This growing customer base can result in the first couple of testimonials for your product. Testimonials are important for a product's success because potential customers want to make sure they are getting the best deal and the best possible value from a product. You don't want to become dependent on offering free coupons for your products, but you will generate momentum for that product, and if you do a good job at providing value, your customers will have good things to say. All of the positive feedback associated with your product will lead to more sales, but only if you make it easy for potential customers to see the positive feedback. In the description of your product, include quotes from what actual customers said about your product so more people who visit your sales page will be enticed to make a purchase.
In Conclusion
The way you promote your products on social media determines how many sales you will generate from your efforts. Some people put in half the amount of work but get twice as many sales as the average individual. By generating the initial buzz with free coupons, creating a good story for your product that resonates with your audience, optimizing your social media posts for more engagement, and going after indirect sales via landing page sign-ups, your social media marketing results can skyrocket and lead to a reliable social media ROI.
What are your thoughts about promoting products on social media? Have you promoted one of your products on social media before? What advice do you have for people who are about to promote their products on social media for the first time? Please share your thoughts and advice below.