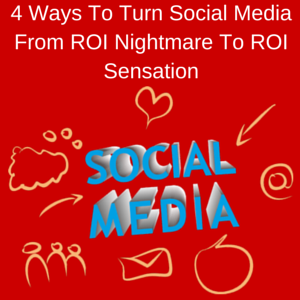 One of my pet peeves is when people say social media doesn't generate ROI. There is a comic on the web that encapsulates my pet peeve very well. It's a hit on social media "gurus"—only few people are actually experts.
Just because most people don't get an ROI from social media doesn't mean social media can't generate an ROI. Without social media, I would not have an audience. Take a look at one of most recent days of blog traffic: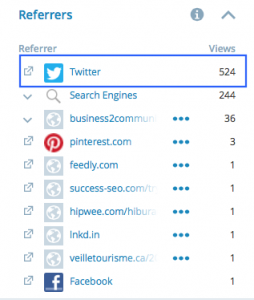 Most of my blog's visitors are coming from Twitter. As these people continue visiting my blog, the relationship between me and those people will continue to grow. Some of these people will decide to subscribe to your blog while others will decide to buy products.
In other words, social media alone can't give you an ROI. I'm not going to act as if social media is the magical, stand-alone medicine that makes you go from zero to millionaire. I know what it means to be on both sides of the coin.
Now I have over 250,000 social media followers, and I am very happy with my ROI. When I had my first 100,000 Twitter followers, my income stayed the same. I wondered if I could ever make money from my social media strategy. It was a BIG wake up call.
In less than a year, I turned my social media strategy from an ROI nightmare to an ROI sensation. It was helpful to have over 100,000 Twitter followers and a lot of engagement. But the large audience isn't necessary to turn your social media activity into an ROI sensation.
To start turning your social media activity into an ROI sensation, follow these methods:
#1: Promote Your Landing Page More Often
Your landing page is the most valuable page on your blog for growing your email list. Landing pages are dedicated to getting more subscribers because they only let a visitor perform one action: enter the email address.
I have created several landing pages like this one.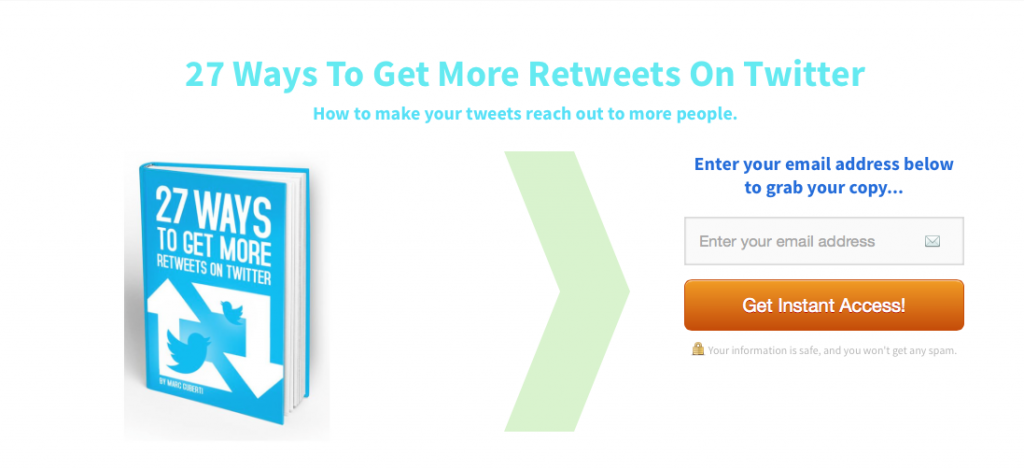 The landing page does not have any tabs or navigation. While you can just click the "x" in a pop-up, there is no "x" button for a landing page. However, just because you create a landing page doesn't mean you are going to get more subscribers.
You get more subscribers from your landing page by promoting that landing page. I promote my landing page in my guest posts and on social media. All of this promotion leads to dozens of daily subscribers.
So where does the money come in? You use social media to get more people to your landing page. That results in more subscribers. Then, you communicate to your subscribers with an autoresponder and email blasts.
At the end of all of my autoresponders is a promotional email of one of my products or a consultation session. For some services, I charge well over $100 in the autoresponder, and I make sales. I can tell that social media is responsible because most of my customers tell me that they found me on Twitter (or another social network).
#2: Engage With Your Audience
If you are not engaging with your audience on social media, then you are not using social media properly. It's the equivalent of wanting to be a faster runner but not running. The reason few interactions occur is because most people focus more on the media part than on the social part of social media.
Engaging with your audience lets you know the individuals within your audience. Knowing individuals in your audience better will allow you to know what your entire audience wants. Knowing what your audience wants will help you create better products.
When I say engaging with your audience, I am referring to having actual conversations with several people in your audience. Scheduling tweets and pins isn't engaging. That's providing value. Say hi, thank your followers for sharing your content, and ask them questions. That's how real engagement works.
#3: Reach Out To The Right People On Social Media
Did you know that some people with less than 5,000 Twitter followers get more opportunities than people with over 100,000 Twitter followers? That's the same for the other social networks. Some people with 5,000 Pinterest followers get more opportunities than the people with 100,000 Pinterest followers.
There are two components that determine how many opportunities from social media
Your audience (size and engagement)
How you use social media (posting and interacting with the right people)
The "right people" consists of the people in your audience and people who can present you with an opportunity. Contact the people who have podcasts, can get you into the big media outlets, or can help you reach out to a new audience.
You can use social media to tap into these types of opportunities and get involved with several joint ventures. Tapping into other people's audiences with the help of social media is great for you to expand your own audience while providing someone else's audience with additional value.
Don't immediately go for the people with hundreds of thousands of social media followers. Practice with people who have smaller audiences and are more likely to notice you.
Ideally, you want to be the big fish in the small pond. That way, you will get noticed. If you have a few thousand social media followers, you may not be the big fish in the small pond for Pat Flynn's podcast. He's getting people like Tim Ferris on his podcast. However, you may appear as the big fish in the small pond on a new podcaster's show.
Guest blogging is a different animal. To some guest bloggers, all that matters is valuable content. To other guest bloggers, highly regarded bloggers are the only ones with entry.
Before you contact someone on social media to ask for an opportunity, do some quick research on the person. You want to see whether this person is likely to give you an opportunity or not.
After you get the opportunity, continue to build upon the relationship. Continuing the relationship may open the door to more opportunities, but it's more important for character. You don't want to be someone who takes an opportunity and then disappears from the person who gave you the opportunity.
#4: Leverage Your Credentials Whenever You Can
As you continue growing on social media, you will eventually reach a point where you can use your social media audience as a credential.
If I tell people who don't know me that I want to become successful on social media, they may look at me funny. I am a 17 year old who can be mistaken as naive. When I mention the size of my social media audience, the conversation takes an entirely new direction.
The way you articulate your social media audience's impact and your expertise will determine how seriously people take you.
Not only does a large social media audience help at networking events, but it has a significant impact on how people view your online presence. We tend to gravitate towards the people with large social media audiences because of social proof.
Social proof is the reason why we skip the restaurant with the empty parking lot and head over to the restaurant with the crowded parking lot. Since so many people are a part of something, it must be phenomenal.
In the same way, if you have so many social media followers, what you are doing must be phenomenal. Of course, that isn't always the case. Some people with large social media audiences don't do phenomenal things. However, if you do phenomenal things, the social media audience will help a first-time visitor understand that and appreciate what you do.
Every time I promote one of my products about social media, I always mention that I have over 250,000 social media followers. It is a valuable credential that lets people know they are learning from someone with a large social media audience.
You don't get a dollar each time you mention the credential. But you can get someone to buy one of your books or training course if you properly include the social proof. You get that social proof by growing your social media audience and interacting.
In Conclusion
Social media won't help you make direct money. However, social media is the best platform for generating indirect sales. If you are not leveraging social media now, then it's time to get started.
Just think of social media as a platform to build the relationship with your audience. The relationship is what results in sales.
How do you use social media to generate ROI? Does your business use or dodge social media? Do you need help with social media? Sound off in the comments section below.