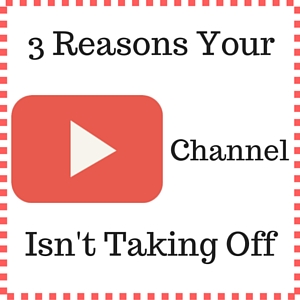 We know the deal with YouTube. 1.3 billion people use YouTube to find awesome videos. 900 million hours of YouTube videos gets watched every month.
With that type of exposure, it's no wonder a lot of people are using YouTube to expand their reach. People are uploading videos at a rapid pace—over 300 hours of video per minute to be exact.
But if you are like most YouTubers, your channel hasn't taken off yet. Any YouTuber has the potential to build a successful channel. You just need the patience and the skills.
I have analyzed numerous YouTube channels. When I watch videos that I enjoy, I will ask myself questions like, "Why did I enjoy the video?" and "How can I incorporate that enjoyment into my videos?"
My YouTube strategy is constantly evolving. Through the evolution, I have jumped many hurdles. I jumped over some of those hurdles in the beginning, but other hurdles took me several years to jump.
These three hurdles may be standing between you and a successful channel.
#1: You Are Focused On Cranking Out Videos
Too many people fall prey to this one. It's the idea that we have to crank out video after video and then we'll be fine. The videos will provide value, and people will eventually watch them.
Simply doing videos for the sake of having YouTube videos on your channel invites disaster. Even if those videos are VALUABLE, doing videos for the sake of doing them is a bad move.
Valuable is one of the buzzwords of video and content creation. Make it valuable…or else!
Value is always going to be important, but now value has become an expectation. We have an abundance of it. If you go on YouTube and search some keyword for your niche, thousands of results will pop up.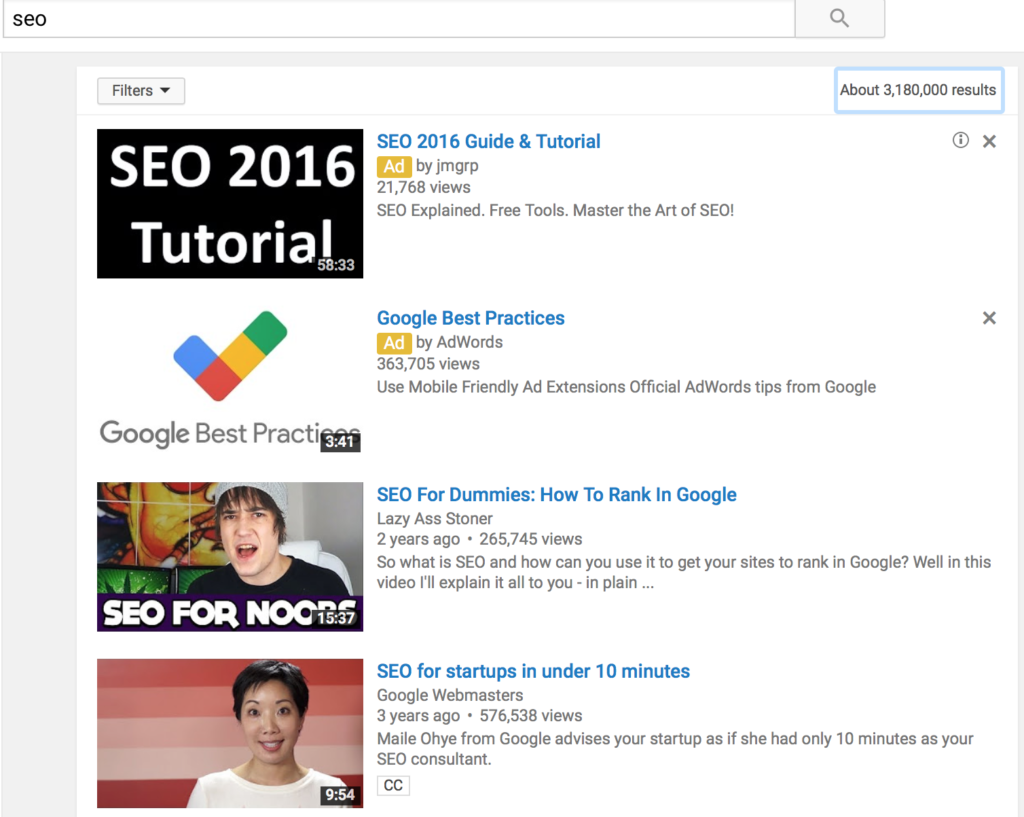 So many videos to choose from—and just because a video is not on Page 1 doesn't mean that video has bad info. Value is expected. We shouldn't have to ask for it.
A while ago, I had the goal of coming out with one new YouTube video every day. The result would have been a lot of value, but value is now expected. I decided to slow down my pace and go back to one YouTube video every week (for now).
Why? Since value is now expected, we must create engaging videos that grab people's attention. An engaging video is different from a valuable video. Engaging videos are designed to get the minutes watched. As people watch your videos longer, the value you provide within the video will leave a stronger impact on your viewers.
#2: You Don't Like To Edit Your Videos
Effective video editing makes the difference between an engaging video and a non-engaging video. You can grab someone's attention by making slight changes to your video.
Slight changes like adding the right music to the beginning and end of your videos. Music is one of the most influential things in our culture, and it will increase the minutes watched for your videos.
The music isn't supposed to overpower you. It's background music with a catchy sound based on the value you are providing within your video. Most of the top podcasters utilize this knowledge with their intros and outros—both featuring music.
Adding music to the beginning and end of your videos is just one way you can create a more engaging video. You can also add text and pictures and create a better transition from one part of your video to the other.
Video editing can be a lot of fun depending on how you look at it. I view video editing as a way to enhance the experience for my viewers as much as possible. If you don't think of YouTube success as cranking one video after the other, you'll enjoy video editing more.
Video editing also helps on the marketing side. The most important thing to do with all of your YouTube videos is to use them to generate landing page traffic. You want as many of your YouTube viewers to subscribe to your email list as possible.
Ever since I developed a deeper appreciation for video editing, I have now taken the time to include a real call-to-action for my landing page.
The real call-to-action isn't just you saying, "Click the link in the description," at the end of your video. You need to give your free offer a prominent display within your video. Like this: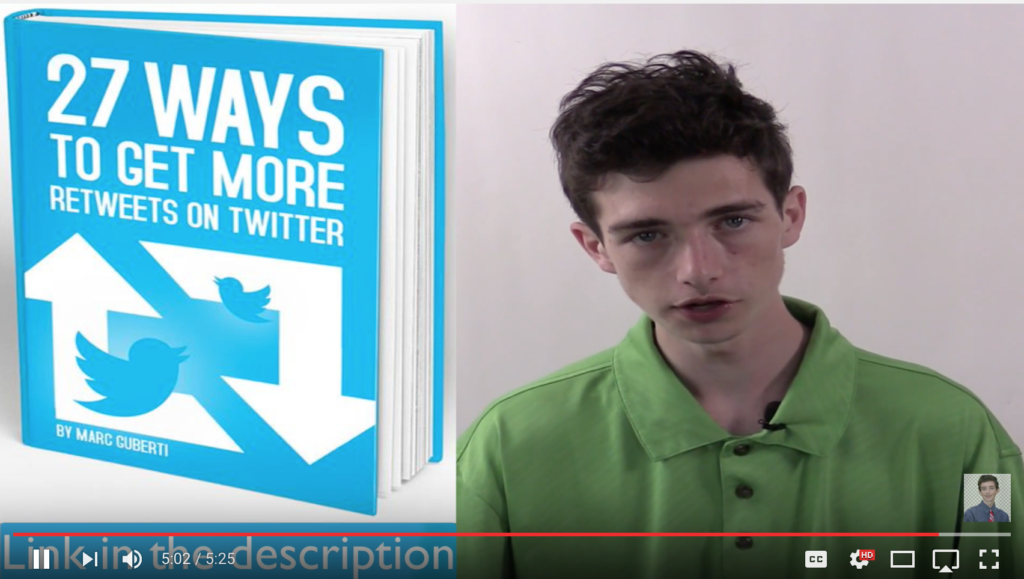 #3: You Don't Have A Marketing Plan For Each Video
Each YouTube video you create is a piece of digital real estate. The cool thing about digital real estate is that it's all connected. If people watch one of your videos, they may watch more of your videos later on.
The connectivity of digital real estate is the main reason why you need to have a marketing plan for each of your videos. If one of your videos gets more views, then some of those views will trickle into other videos too.
Every time you publish a new video, promote that video on your social networks, send an email blast, and let as many people in your audience know about the video as possible. The first two days of a video are an important indicator to YouTube that lets them know how to rank your video.
If your video doesn't do well in the first two days, it's still possible to rank the video high, but those first two days can turbocharge your video's rank.
POWER TIP: Successful marketing plans are often two-sided. We are great at promoting our videos on social media. Just get the link, include the video's title in the social media post, and click publish. The other side of the marketing is the ability to promote something within each of your videos such as a landing page, your website, another video, or something else.
In Conclusion
YouTube success doesn't come easy. There's a lot of work involved. However, you don't want to give yourself too little or too much work to do. In addition, it is necessary for us to change the way we define work.
For a very long time, working on my YouTube channel just meant doing videos, uploading them, and publishing them. Editing the videos to make them more engaging was an afterthought until recently.
What are your thoughts on building a successful YouTube channel? What's the big thing holding back your channel from success? Sound off in the comments section below.