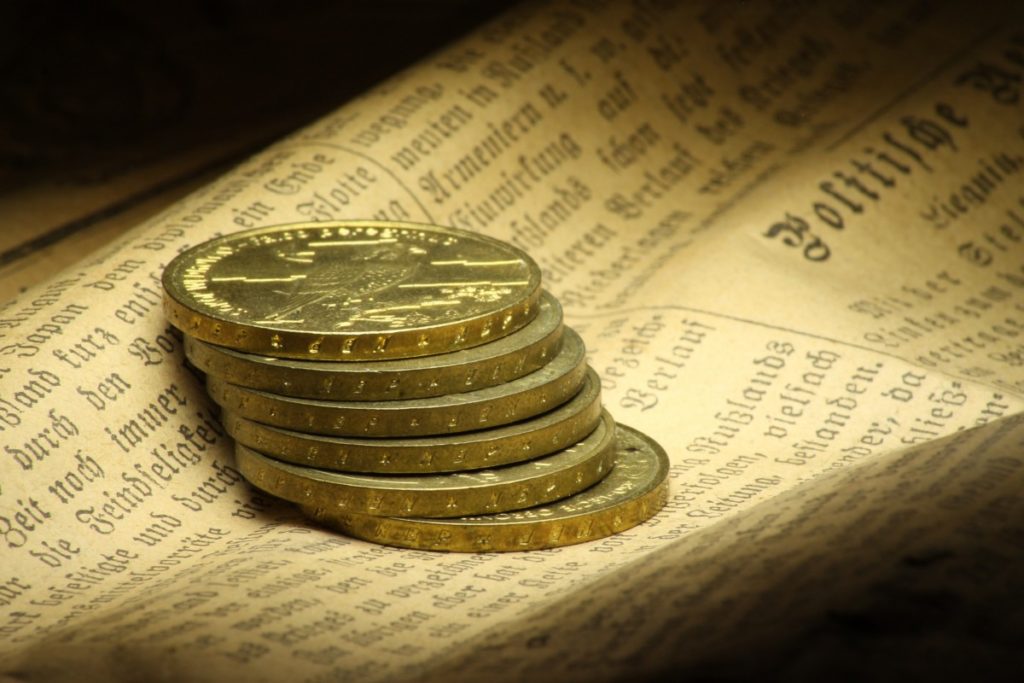 If you're reading this blog post, chances are you want to make money by writing content. The common script for bloggers is that writing the content is easy but monetizing that content is difficult.
For a long time, I followed that common script. Blogging was an expensive hobby, and while I wrote a lot of content, making money from that content was a different story.
That narrative has now changed, and it can change for you too. In this blog post, you'll learn how to make money by writing content.
#1: Get Clear On What You Want To Write About
Many successful writers generate their revenue by focusing their content on a few topics. With that in mind, you must specifically choose topics that you will stay passionate about for many years.
One of the topics I write about often is content marketing. It's a type of marketing that continues to fascinate me to this day, and that's why I've easily written thousands of blog posts and dozens of books over the years.
Before settling with content marketing and a few other key topics, I didn't always enjoy the writing process. It wasn't the process itself that was painful, but rather the topic. You can have the most effective writing process, but if you put the wrong topic into the process, you won't be a great writer.
Your favorite authors would appear as terrible writers if they wrote about topics they weren't passionate about. Make sure you focus on a topic that you are passionate about because the full-time income only comes with patience.
#2: Determine How You'll Make Money From Your Content
There are three main ways to make money by writing content:
Blogging to build an audience, get subscribers, and boost product sales
Freelance writing (ghostwriting or otherwise) where people pay you to write content for them
Writing a book which gives you instant authority, but you'll need an audience to expand that book's reach
Blogging is the best long-term strategy for generating revenue because you grow an audience which sets you up for a more successful book launch or other campaigns.
Freelance writing is the best short-term strategy assuming you can find people who are happy to pay you for your content. I rarely freelance, but many of my freelancing opportunities were direct results of the effort I put towards my blog.
I've heard of freelancers finding success on UpWork, but it's better to have a successful blog. Then people will come by with several freelancing opportunities.
You can also attain a massive audience solely from writing books, but you need to know how to crush it on Amazon first. My friend Chandler Bolt wrote an amazing blog post which TKTK
To grow an audience with Kindle books, you must put a landing page offer at the front of your book. That way, people can receive the free offer (and become a part of your email list) without having to actually buy the book.
Some Amazon customers who use the free preview will determine your book isn't for them, but they love the free offer, sign up for it, and possibly buy the next product you promote to your email list.
#3: Form Partnerships
The moment you get clear on your writing topics is the moment you should focus on forming partnerships. Let's go back to my example.
As a content marketer, one of my goals is to write effective copy for my sales pages. Many people in my audience share this goal.
Some people have more skills in areas like copywriting than I do. I learn from these people and like to share their content with my audience.
That's why I partner up with Ray Edwards each time he releases his Copywriting Academy course to the public. I share free content that provides value to my audience, and I make a commission each time someone buys Copywriting Academy.
I can promote a variety of training courses, but I choose to promote Copywriting Academy because it's a valuable course that my audience will benefit from (I went through it myself).
Forming these types of partnerships will allow you to connect with high profile people who can present you with a lucrative affiliate marketing opportunity. And you never know. Some of these same people may decide to promote you or partner up with you when you release a product.\
Regardless of what type of content you create and which topics you focus on, forming partnerships is critical for your success.
In Conclusion
You can make a full-time income by writing content. Many bloggers and authors have proven that over the years. The challenge is applying what you know and creating that narrative for yourself.
The most important quality for becoming a full-time writer is persistence. Rejection is a part of the process that you must embrace. Some people won't like your content and ideas, and that's okay. Chances are you liked this blog post since you're still reading.
However, some people will not like this blog post. They'll skip it or even say something bad about it. That's just the nature of writing content, and more generally, life.
Believe that you can, and you eventually will.
What are your thoughts on these tactics for making money with your content? Do you have any other tactics for us? Do you have a question for me? Sound off in the comments section below.