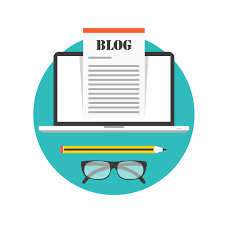 This is a guest contribution from Junaid Ali
In the world of digitalization, you cannot just get online, share your content, and simply be recognized by your targeted audience, now can you? It is rather hard to get where you want to. Marketers work hard and worry only about rankings. The digital marketers or anyone who works on or around the internet are dwelling in the world where they know that the importance of SEO cannot be questioned. This is the problem with many people who jump in the digital world without knowing the tactics to survive in it.
Search engine optimization is the heart of digital marketing and some people are not even familiar with technicalities and functionality of SEO. I have compiled some new tips and tricks for you that will help you to optimize your blog and leave you mesmerized by the results:
#1: Amazing content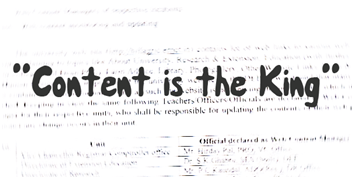 For your blog to prosper and thrive, you need to have amazing content on it that would attract an audience and make them get addicted to your style of writing, that they would want more and come to your blog. Your content should be authentic, useful, original, and specific as it is the new compelling content. This is what we have been hearing since forever and that good quality content is necessary for a blog to thrive but in 2017 that isn't the only thing that will help you. Now, the only way to reliably build links is to make their content stand out enough to earn links. It can be through incorporate design and formatting directly into the content.
The thing is if you don't have the resources to create content like this then small improvements to the format will have to do. Remember, even your best post gets old. That's why it is essential that you revisit your best articles from some time ago and update them as Google loves fresh content and will give you a boost when you refresh your content with new data.
#2: Smart Content Marketing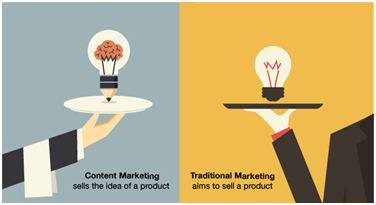 Content marketing exploded in 2016 and is even more famous in 2017. Smart content marketing is a real thing and can benefit you a lot, only if one knows how to use it effectively. For starters, your content should always have a purpose, if it is an arrow thrown blindly in the field; it isn't likely that it will hit its target.
Secondly, your content should be engaging and attractive to the readers, you can add some pictures in your blog. Remember, UX is an extremely important ranking factor. The average time people spend on your content should be better than your competitors then your rankings will surely tank. To be successful with content marketing, you need a content marketing strategy and a fruitful plan for how it can support your goals. The bonus content marketing tip is the content resurrection.
#3: On-Site SEO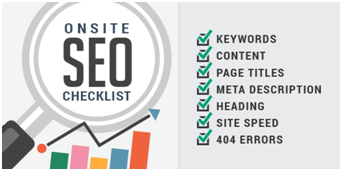 It is an important factor that by 2017, everyone should have their websites optimized and mobile-friendly.  It's no surprise Google looks at how sites display on mobile as well as the info they provide. Google has already made it crystal clear that how much mobile friendliness now adds to your site's SEO score and if your site is not mobile-friendly and you'll need to tone down the use of pop-ups as well or else Google will penalize you. You need links on your site to get a targeted audience, not just any links but relevant and topical links. It is no surprise that backlinks are a key to get good rankings. 2017 is bound to get competitive but these tips will definitely bump your SEO rankings up real quick as more and more people get the wind of it.
#4: Social Media Rankings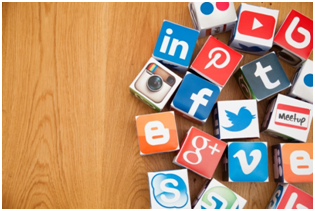 Your content will get more and more readers only and only if is it reaching a lot of people. To ensure that your content is spreading like wild fire in a forest, you need to get on the high horses of social media and feel its power and see that it will do wonders for your blog. We live in the world of digitalization, where almost every human being has access to social media sites.
So, if they see your content flashing on their screen and they click on it. Viola, your rankings are increasing. You should have accounts on every possible social media platform so people can easily reach you and your blog. Advertising on your blog is important as it helps your SEO rankings. Dare to leverage the power, which is social media and watch your rankings soar.
Looking for some ways to do that? Here are some tips:
First of all, pay attention to the content. It must be good (as we emphasized earlier), attractive and informative. No one is looking for a business brand or product news all the time. If you want your blog to succeed, focus on other hot topics that people look for and share content on those topics. Moreover, keep in mind the word limit for every social media platform. As Twitter allows a 100-word content, others like Snap Chat offer only a 24 hr storyline. This means that you need to be active and consistent while sharing content on the social media.
To improve the social media rankings of your content, do add the social media sharing buttons on your blog page. This helps a lot.
Also, don't forget to use powerful words and strong call-to-action in the content.
#5: Refined keywords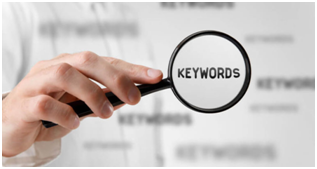 In 2017, while all the focus is on creating engaging content that will stand out from the rest of them. Keyword research is still extremely important in optimizing your blog even in 2017. You will need to think beyond the commercial keywords. When it comes to keyword research pick low comp keywords for your content that will immediately be seen and searched. You also need to make your smart content marketing stand out from the ever-growing competitive crowd. On top of that, the new content strategy is to refine the keyword tool selection. The thing is once you have found phrases that are 3-5 words long. They will not get as many search hits as refined key words. This way you'll get more traffic than you realize as there are tons of keywords you'll get ranked for.
In Conclusion
Blog optimization takes time, energy and a great strategy for it to make it all work. 2017 is as competitive as it can get but I hope that by following the tips and tricks mentioned above, you will get better outcomes and the rankings that you desired and they will surely leave you mesmerized.
About The Author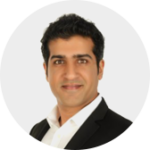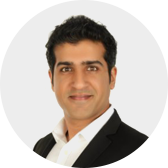 Junaid Ali is a digital marketing specialist who has helped several businesses gain traffic, outperform competition and generate profitable leads. His current ventures include Elephantation, a Dubai branding agency, eLabelz, Smart Leads.ae, Progos Tech and others.