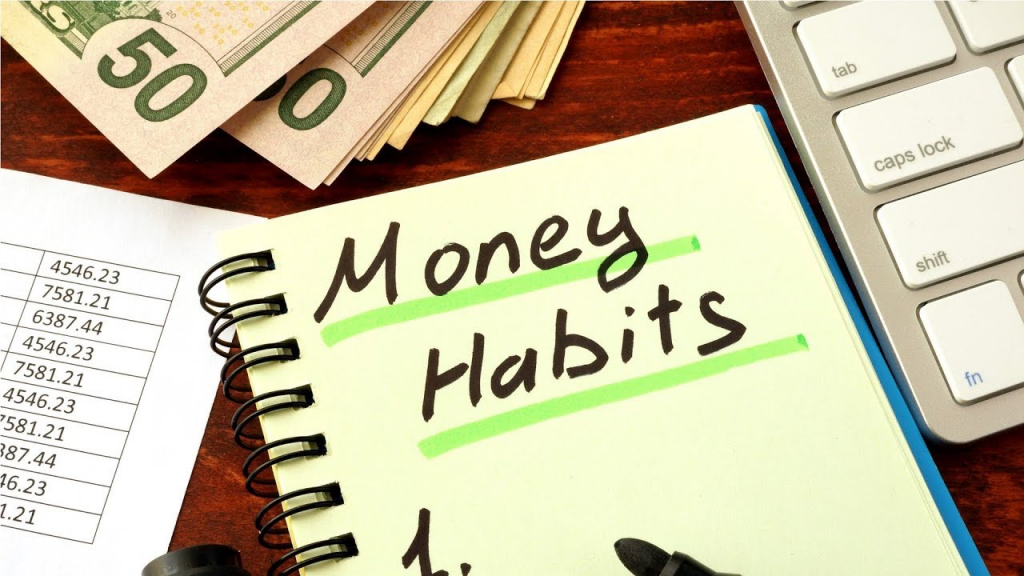 Did you know that what you track is naturally going to expand?
No, checking your bank account every day won't automatically add more money to it. That's not the idea.
The idea is that by tracking your money every day, you get more creative with the different ways you can invest your existing money and make more money.
Money is something that I track every day because money gives you more choices. It certainly doesn't give more happiness, but think about the extra choices a million dollars gives you.
If you want to go to Disney resorts more often, you can. If you want to invest more money and get more in return, you can. If you want to quit your job, you might be able to (depending on if you can consistently continue to make that million or if you just won the lottery).
While not guaranteed, it's certainly easier to be happy with more money because of that choice factor.
I bring this up because not everyone likes to spend that much time looking at their money. Some people think it's the root of all evil.
I'll talk about tracking money shortly, but I want to clear something up.
Money is not the root of evil. The incorrect use of money by a relatively small group of people is the root of evil.
Going back to tracking our money, it's important for us to do just that if we want to make more of it.
It's also important for us to approach this with the right mindset. If you track it with the mindset of making sure you never lose too much money, you're approaching money wrong.
However, if you track it with the mindset of what's working and bringing in more money, you're more likely to make more money.
With that said, it's time for us to discuss the three ways that you can track your money.
#1: Log Into Your Money Accounts Every Day
Yes, every day…without missing a day. You should put your net worth right in front of your face every day. It will inspire you to make more money and think about the extra choices you will have.
Logging into your money accounts means logging into all of your bank and investment accounts.
To be quite honest, I almost never have over $100 in the bank. I quickly deploy my money for other uses such as growing my business or investing in stocks and eventually real estate.
This also stems from the fact that I'm 21 right now and it makes more sense for young people to invest more of my money because they can ride more ups and downs right now.
With that said, I still have a small amount of money invested in a Fidelity high yield bond market to act as a hedge for volatility.
And I bring up Fidelity intentionally. I log into Fidelity every day to see what my net worth looks like (note: I will even log in on days that the stock market is closed).
I'm not telling you to invest in the stock market. But I am telling you to have a way to invest your money. Whether it's something as easy and risk free as CDs or something as risky as Bitcoin (I don't invest in Bitcoin and don't feel comfortable with that one), you need to invest your money.
Even if investing isn't your thing and you'd rather create content for people, investing gives you the chance of making more money.
And more money creates more choices. You can use that extra money to get more exposure for your content or just have the peace of mind that your investments are paying off a chunk of your living expenses.
If you have tangible real estate assets or something similar, I would keep track of the ones you own and know their net worths. That will help you know your total net worth just by checking in each day.
The more you check in on your net worth, the more you'll want to do stuff to change that number.
#2: Keep Track On A Spread Sheet
The biggest game changer for me has been keeping track of my money on a spread sheet. Each time I get extra book sales (or any other kind of sale), it gets added to that sheet as income for the month.
Using software like Apple Numbers or Microsoft Excel is the best way to go for tracking money on a spreadsheet.
I understand that this isn't an easy skill and one you might not be interested in mastering (life gets super busy).
That's why I am giving my entire spreadsheet away for free.
No, that doesn't mean I'm revealing income numbers. Still not at that stage.
Instead, it's a mock spreadsheet that you can edit to add your own data. You'll also find instructions for how to use it.
You can get that free spreadsheet here.
#3: Track Individual Streams Of Income
No big company ever exclusively tracks money made and money lost…and neither should you. Part of tracking your money means seeing where most of your money comes from and what's not giving you a big enough payoff.
It's through tracking my income streams that I learned affiliate marketing is one of my top income streams. I have a few income streams picking up more steam, but affiliate marketing has been a reliable way for me to boost my income.
My free spreadsheet also makes this possible. It has a bunch of rows and columns that allow you to keep track of the monthly income you make from a variety of income streams.
In Conclusion
Tracking your money is essential for acquiring more of it. The key thing to understand about tracking money is that it changes your mindset. The people who track their money the most are less likely to spend out of control.
People who track their money become smart spenders and only put their money towards investments and experiences.
What were your thoughts on this list? Do you track your money through additional means? Sound off in the comments below.