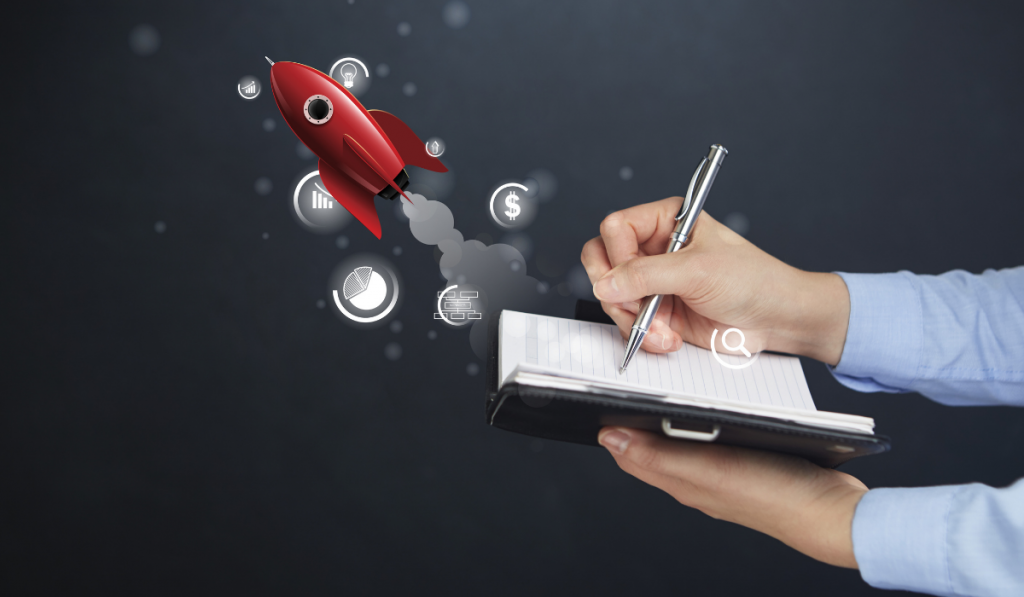 Writing a book is a big effort. Hours of planning, crafting new content, refining your work, optimizing your book for success, and then finally, hitting the publish button.
But that's not where the work ends. In fact, it's where the work begins.
To reach readers, you must market your book. No one will just stumble upon your book and grab their copy. You have to become your own advocate and share your book with the masses.
The book launch is one of the most important phases of any book's life. To make your first or next book launch a success, include these 5 elements into your plan.
#1: Build Up A Street Team
Every bestseller is promoted by a team. It's never just the author alone. Full-time authors understand the importance of building up a team of promoters otherwise known as a street team.
This team's job is to help promote your book to their audiences and leave a review for your book when it comes out on Amazon.
But how do you find people for your street team?
Start with people in your audience. If you don't have many followers, reach out to family and friends. Some people will be happy to help you because they like you already.
Many street team organizers sweeten the pot with some extras. A free copy of the book, merchandise, personalized videos, quick consultations, an exclusive training course, and coaching calls are some of the ways authors sweeten the pot for people who join their street teams.
You can offer as many incentives or as few incentives as you desire. Put all of the members of your street team in the same Facebook Group and the same email list so it's easier to communicate with everyone.
#2: Fire Up The Social Media Posts
You should promote your book on social media. We all know the power of social media and how it can immediately put us in front of an audience, but what does book promotion on social media look like?
Rather than announce your book to the world on its launch date, start before that.
Talk about your book writing journey in multiple posts leading up to publication. This will give your followers an inside scoop of what's happening behind the scenes.
As your book gets closer to launch, and you're deciding on a book cover, post some of the potential book covers and let your social media followers decide. Present at least 3 different covers and ask them to leave a comment with their preferred book cover.
Getting this feedback on your cover design will help you pick a book cover that will convert more potential readers into buyers.
#3: Connect Your Books Together
Nothing sells your existing books as well as writing a new book. Readers who come across your books for the first time will see the other books in your catalog and be intrigued.
Writing books around a similar topic or writing series are two great ways to achieve this objective.
Not only will your new book drive traction to your older books, but your older books will set the foundation for increased sales of your new book.
Most full-time authors have published many books that all drive traffic to each other. You should use the back of your book to let readers know about your existing books. This is your chance to turn a reader into a returning customer.
#4: Create Free Content That Directs People To Your Book
Don't create content just for the sake of creating it. Use your free content to achieve an objective.
Most of my blog posts include a book at the bottom. For this blog post, you'll see how I talk about The Wealthy Author towards the end. That's the go-to book for anyone who wants to be a successful author.
Getting more intentional about your free content turns every new blog post, video, and podcast episode into a selling opportunity. You still provide free content that is focused more on providing value than selling, but including a call-to-action in each piece of content builds your audience's awareness of your books.
Some authors take their existing blog posts and include them in the book. These blog posts can then be edited to include a blurb about your book at the very end.
#5: Get Media Appearances
Securing media appearances leading up to your book launch will put you in front of a larger audience. To get media appearances that match up with your book launch day, you have to reach out to the media well in advance.
It will take time for people to respond to your message, invite you on their platforms, and then publish your piece.
When reaching out, don't make it about yourself. Make it about how you can provide value to the audience with a special angle or insight.
Furthermore, don't discount the smaller fish in the pond such as local media, podcasts, and blogs in your industry. When most people think of getting media appearances, they think of Forbes and NBC.
The smaller media outlets often have more targeted audiences which can drastically help your book sales.
Want to learn how to become a successful author? Organizing a book launch is just one piece of puzzle. Discover all of the moving parts and how you can become a successful author by grabbing your copy of The Wealthy Author today.