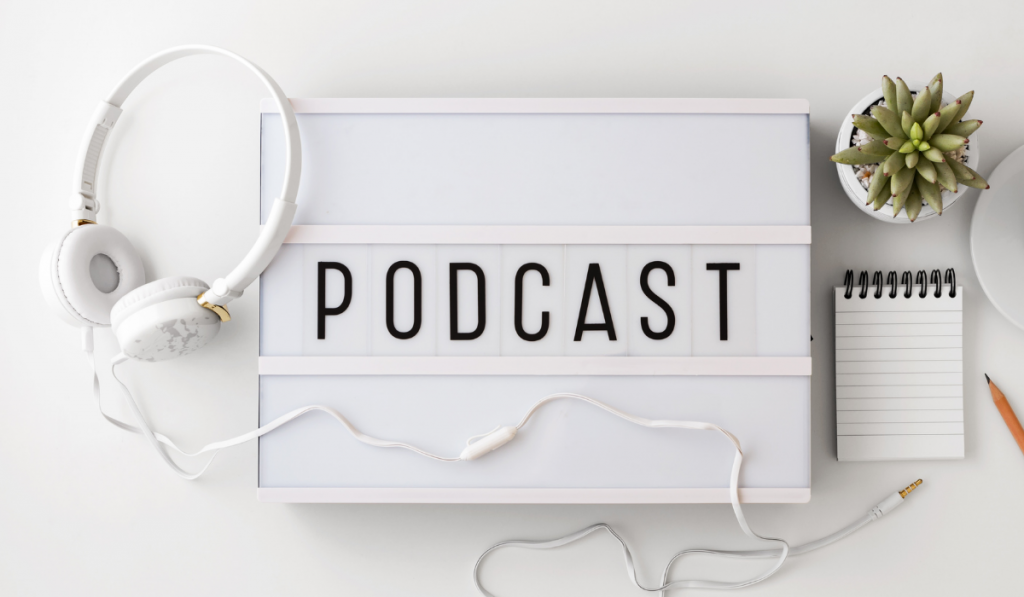 Did you know that it's possible to make money from your podcast on its launch date? While most people see podcast monetization as a long-term game that requires multiple years of build up, you can make money from your podcast starting on Day 1.
This mindset shift will turn podcasting into an integral part of your business rather than a hobby with the same time commitment as a part-time business. If you want to start earning from your podcast now rather than wait for years of build up, follow these strategies.
#1: Present Offers In Each Episode
Most people see podcasting as a long-term monetization strategy because they think sponsorships are the primary way to make money with a podcast.
While sponsorships are a great way to make money with a podcast, you can kick things off by becoming your own sponsor. If you have a book, promote it in your intro. If you have multiple books, promote different books in each of your intros and eventually focus your efforts on your top performing books.
You can also promote a strategy call link for prospects, a training course, or anything else. Work your plugs into the beginning, middle, and end of your episodes. It's better if you can fit these plugs into the conversation because that means less post-production work and allows you to capitalize on the second podcast monetization strategy you can start using from Day 1.
Just don't turn your podcast into a sales fest because listeners will then turn away. Mention your offers and include them in the show notes. You can expand on one of them, but remember that listeners want a great conversation, not the feeling that they're a fly on the wall during a sales call.
#2: Podcast Prospecting
Not only will your audience listen to your episode, but so will your guests. Podcasting is the best networking resource you can have as you can more readily meet new people. Some podcast hosts focus on finding guests that match their client avatar, having them on the show, and then mentioning their services later on.
Rather than a 30 minute sales conversation, you have an actual conversation with the guest about their expertise. Then with a series of follow ups you can determine if the guest is a great potential client without being annoying.
I see the follow ups as offering a helping hand. If a guest becomes a client, that's amazing. If not, I'm still friends with that guest. Most people are quick to abandon relationships if they don't immediately get what they want. Business relationships can evolve in a variety of ways if you give them time.
#3: Repurpose Your Episodes
Some podcast hosts do a masterful job at turning their podcast episodes into other products. The content from your podcast episodes can turn into books, training courses, services, newsletter, membership site, and more.
You can also repurpose your episodes into social media content that will help you grow your audience and gain additional visibility for your show.
As you record your episodes, take notes so you can recall the gist of the episode without having to listen to it for a second time. This will help you create new content and understand how you can repurpose each episode for further visibility and revenue.
Want to learn how to launch, grow, and monetize your podcast? Get your copy of Podcast Domination today.