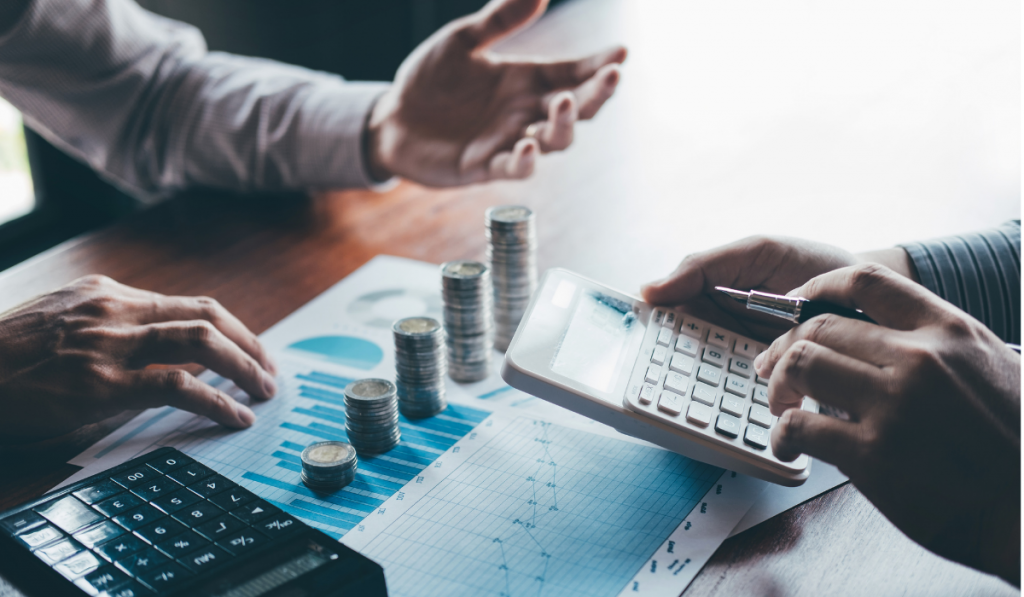 Multiple income streams cut down on financial risk. If one of your income streams dries up, you have several other income streams to focus on. Unfortunately, most people see the value of multiple income streams when they get laid off or quit their jobs…and the former has been happening too often lately.
Building each income stream requires effort. Some income streams provide you the luxury of setting them up once and then forgetting about them later. Other income streams require continuous work to make the same amount of money each month.
You should continue working on your top income streams…even the most passive ones. A little extra work on a passive income stream will increase your monthly earnings.
Do the work once and keep getting paid for it.
But how can we start to incorporate multiple income streams into our businesses? How do we build up the next income stream while focusing on our existing ones?
Identify Every Viable Option
Before you decide to add a ton of work to your schedule, identify every viable income stream you can pursue. Viability is in the eyes of the beholder, but if you want to make a full-time income from your business, you'll have to ignore some income streams such as surveys.
Some income streams may have a short-term role in building up your wealth.
While Uber can provide you with some quick cash, most drivers struggle on the platform. A while back, CNBC covered a story of an Uber driver working 30 hours a week to make $500.
Gas, car maintenance, repairs, leases, and other expenses are not factored into that final number.
Uber represents a side hustle, and many income streams start out as side hustles. However, earning $17 an hour at a job with piling expenses isn't the way to go either.
Side note: Airbnb make a lot more sense as a side hustle than Uber if you are okay with renting out parts of your home for brief periods of time. Perhaps not during COVID-19, but before and after the pandemic, Airbnb represents a more viable option.
To identify viable options, simply think of as many income streams as you can and write them down. You can also look for articles containing a massive list of ways to make money.
After you complete your list, do some research on each item. Some initial research will help you come across the articles detailing how difficult it is to make a living as an Uber driver.
If you were to research another option such as Airbnb, you would see that it is possible to make a full-time income through that platform alone. Some Airbnb hosts make $10,000 each month, but the earnings certainly vary.
That article does a great job at providing a realistic perspective of Airbnb. You can make a lot of money through Airbnb but it does take some work and planning.
The key thing we're looking for at this stage of the income stream analysis is proof in the concept. While the average Airbnb host makes a little over $900 each month (which can go a long way towards chipping off your biggest expense), some Airbnb hosts make $10,000+ each month from the platform.
When you see that someone makes that type of income each month from a platform, it proves the concept.
While not every author, coach, or training course instructor makes 6-figures from their craft, some people make that type of money…and it's those people that prove that you can do it too.
My rule of thumb is to only pursue an income stream if that income stream alone can provide you with a full-time income.
Finding Time For The Income Streams
After identifying the income streams, the next step is to find time for each one. You don't have to address every income stream at once. Rather, you can focus on a few that you believe will yield the most results.
Some income streams are set up and forget streams where you put in the initial work and then keep collecting money.
Dividend investing is a great example of this. After doing some initial research to determine the best stocks for your portfolio, you make the appropriate investments and continue to receive the dividend payments as long as the companies keep giving them out.
When you are first starting, commit an hour to each income stream each day. If you have fewer income streams (i.e. 3 income streams), you can pour more time into each one.
If you have more income streams (i.e. 10 income streams), you can choose which ones you'll pursue today and address the other ones tomorrow.
If you have a busy schedule, consider utilizing the book ends of your day for the bulk of your work. Waking up early before everyone is awake or working into the night when everyone else is asleep gives you the opportunity to work under fewer distractions.