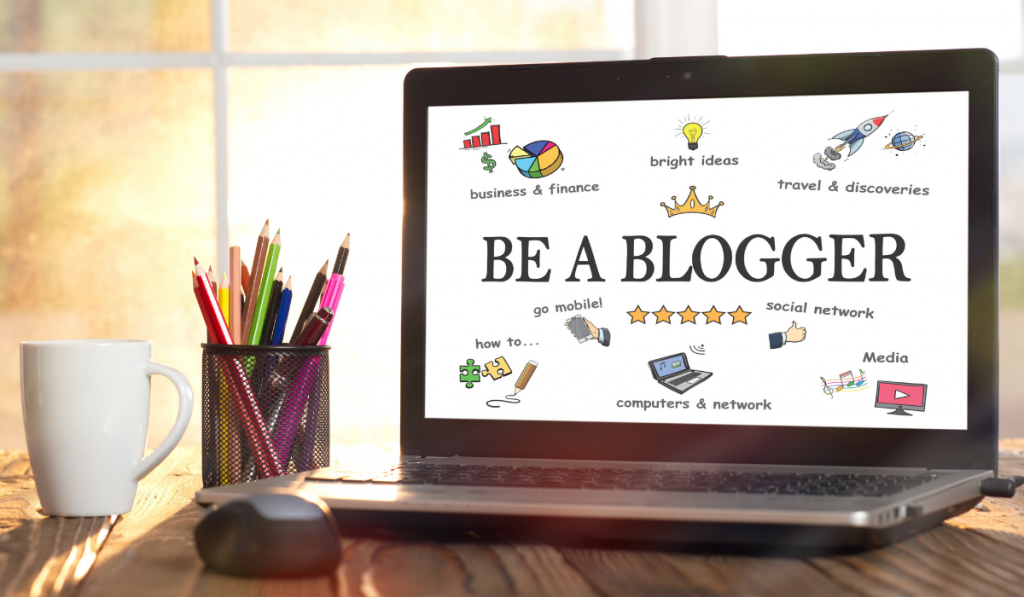 It's important to establish blog monetization right from Day 1. It takes considerable time to grow a blog and cultivate an audience, and throughout that journey, you need to generate revenue to keep your dream alive.
It's possible to start a blog without getting paid and keep at it, but if you want your blog to become your full-time work or significantly expand your business, you need to monetize it.
Blog monetization isn't a one size fits all set-up. There are a variety of blog monetization strategies to choose from, and not all of them will be for you. You'll have to experiment with some income streams and decide for yourself if you want to proceed with them.
Many bloggers look towards these 5 monetization strategies to get paid for their content.
#1: Affiliate Marketing
The easiest way to monetize your blog is promoting other people's products with your affiliate links. You don't have to create the product or have a big audience. Just get your affiliate links and get started.
Amazon offers one of the largest affiliate programs on the planet, but they're not known for high commissions (most people get 4% commissions for what they sell as Amazon affiliates).
Depending on your industry, you may find affiliate programs with more attractive affiliate commissions than what Amazon offers. If you don't know where to look, start with Amazon as their affiliate program primarily serves as the excuses breaker. You'll find something on Amazon that lines up with your content.
From there, use Google to find affiliate programs. If you talk about Peloton products on your blog often, Google the phrase "Peloton affiliate program" and see what comes up. Replace the word Peloton with your product, service, or company of your interest to see if they too have an affiliate program.
You can write product reviews, include affiliate links when mentioning resources, and stick some links on your blog's sidebar. Affiliate marketing has no barriers to entry. You just have to find the right affiliate programs and get started.
#2: Google AdSense
Google AdSense is a popular stop for bloggers who want to monetize their content. You can display ads on your blog and earn income as people see and click on the ads. I recently ran ads on this blog and while the AdSense income isn't life changing, it does add up.
I make more from Google AdSense via YouTube. Some bloggers create YouTube channels to expand their online presences, and it will help your AdSense earnings. To have ads run on your YouTube videos, you must be part of the YouTube Partner program. Becoming part of that program requires that your channel has 1,000 subscribers and 4,000 hours of watch time within the past 365 days.
It may take some time to get the initial set-up right, but practically any blogger can get started with Google AdSense…although you're likely to earn more money through affiliate marketing.
#3: Sponsor Placements
As your blog gains momentum, sponsorship placements can become a lucrative income source. Advertisers will pay top dollar to get in front of a targeted audience, and that's where you come in.
Rather than use Google AdSense, you can invite sponsors to share their messages on your blog. It can be in the form of sponsored posts, giving your sponsors a placement on your blog's sidebar, a social media shout out, or something else.
The key to attracting sponsors is to demonstrate solid engagement and that they will get a solid return on investment from their efforts.
For most bloggers, Google AdSense will make more sense, and you can try both of these monetization strategies. Eventually, it may be a better idea to fully embrace sponsorship placements.
#4: Create Your Own Products
Books, training courses, and Fiverr gigs are some of the many offers you can create for potential customers. You can use your blog to promote all of your new products and drive attention to your existing products.
The great thing about products is that they can continue generating sales even when you sleep. It takes considerable work to reach that point and you'll have to continue working so you can maintain what you've built, but it's an excellent income stream.
#5: Ask For Donations
Based on what I've seen, entertainment type brands tend to do a better job in this area. I don't see many digital marketers ask for donations because they promote their products and services instead.
If on the other hand you stream a video game or talk about them, it would make more sense to ask for donations. Some business models rely on donations and sponsorships to keep them running, and early on, you'll get far more donations than sponsorships.
Don't be afraid to ask for some support if it allows you to fully embrace your work. Some people in your audience will be happy to help you. If you want to get more donations, keep showing up and give your audience the content they want. 
Want to learn how to make money with your content? Get your copy of Content Marketing Secrets today.