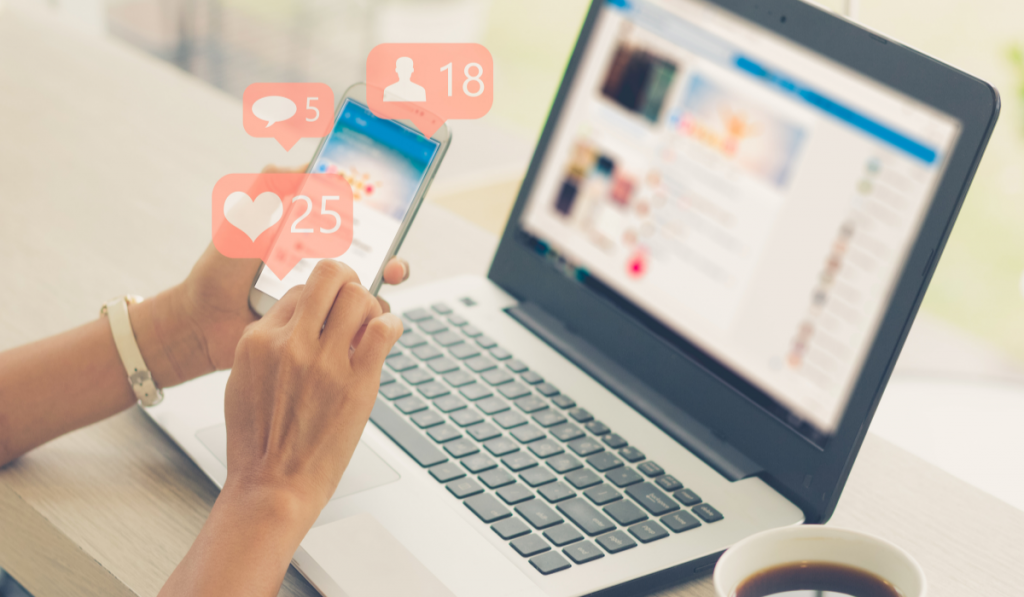 This may sound like a bad question, but sometimes bad questions lead to incredible answers. It's no secret that billions of people congregate on social media and you can build plenty of relationships.
Some people run social media ads to get leads while others participate in groups to find potential clients. It's no secret that people use social media to grow their businesses.
However, some businesses don't need social media to grow. Businesses grew before social media existed and some continue to grow without a social media presence.
I'd rather have a social media presence than not have a social media presence, but you can have too much of a social media presence for your own good.
The issue with most influencers and small businesses is that an effective social media strategy requires omnipresence. Having a big platform on every social network presents a compelling advantage, but it also takes considerable work to reach that level and post content along the way.
I didn't get in on the TikTok bandwagon, and I don't do much on Clubhouse. For me, that's okay. I'm primarily focused on YouTube and Medium because that's where my audience is. Posting content on additional platforms can spread your time too thin and result in you being mediocre on each social network rather than being a pro at a few of them.
Almost every omnipresent social media influencer I've come across struck it rich on a single social network. Then, they engaged with that community and told them to follow them on other social networks. If you work towards 100,000 YouTube subscribers, it's so much easier to get your first 10,000 Instagram followers later on. Then, once you've grown on that platform, it's so much easier to quickly get your first 1,000 Clubhouse followers.
But you need the mega platform first (i.e. the 100,000 YouTube subscribers) before it becomes incredibly easy to grow on any social network.
And Clubhouse might not even make sense for you. Some people find all of their clients on LinkedIn. They generate enough business where their income comfortably exceeds their expenses. If you only work a few hours each day, are comfortable with the time you commit to your relationships, your income already exceeds your expenses, and you're in the process of building a nest egg, you've already won.
Don't mess with that formula if you have it by committing too much time to growing your social media presence and not having as much time for the people and hobbies that matter.
Most businesses need social media to grow, but most businesses can do just fine by focusing on 1-3 social networks rather than every social network on the web. Focus on winning your race rather than following the next shiny social network everyone's raving about. Shiny objects are constantly moving targets that can distract you from monetizing your business.
Think carefully the next time you post something on social media for your business. Is it really helping your business grow? Are you getting subscribers and clients from your social media efforts? Do you see any momentum that implies you can grow on the platform and eventually see solid results?
Or are you just posting to feel like you're making progress without any tangible proof of business growth directly tied to the content you're posting? The fewer social networks you focus on, the easier it is to achieve mastery and how a massive audience on a small number of platforms. As long as you direct those social media followers to your email list, you'll always be able to communicate with your audience regardless of any algorithm changes.