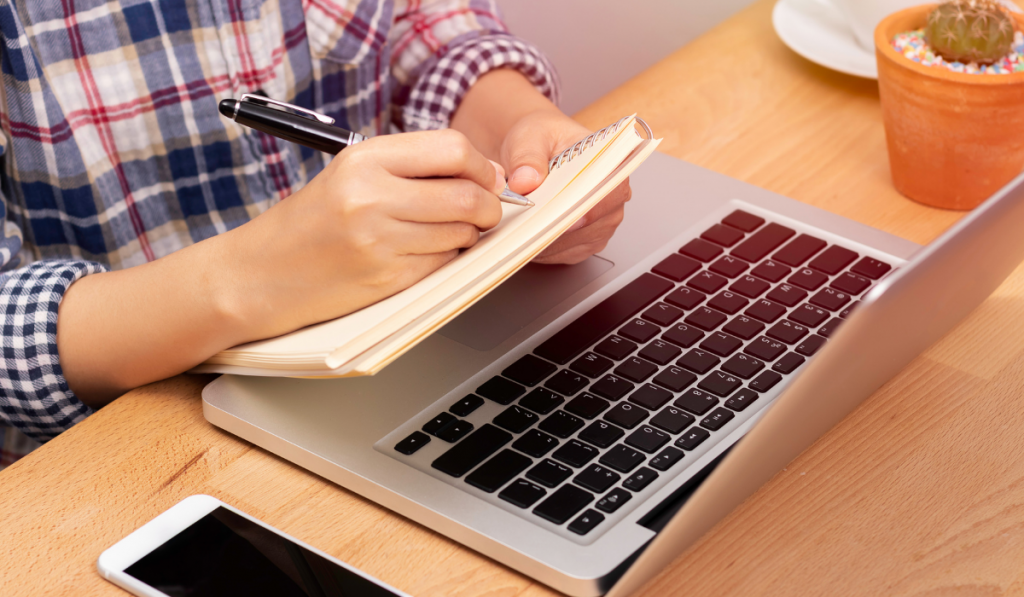 Training courses are a common element of many influencers' content monetization strategies. You can teach people how to develop a desirable skill and scale your revenue over time. Create the training course once, add some updates from time to time, and you can continue selling it.
Selling the training course is where the challenge resides. Most people think the hard part is creating the course, but marketing is always the most challenging of the two to pull off. If you want to give your training course sales a boost, follow these 5 strategies.
Co-Create Courses With Multiple Instructors
When you create a training course on your own, you alone are responsible for the marketing. That dynamic changes if you create training courses with other instructors. Not only does the work get cut in half since someone else is creating the videos with you, but the other instructor is just as responsible for marketing the course.
Partnering up with enough instructors can significantly grow your audience over time. You should only partner up with 1-2 additional instructors per course. This is the perfect blend to ensure communication is smooth and you're still getting a large piece of the pie.
If you create a course with 4 other instructors, you'll only get 20% of the royalties and communication becomes more difficult as you add more people to the group. You can reach out to multiple instructors and partner with them for individual courses rather than all of you contributing to a single course together. With this set-up, you'll be working on multiple training courses at the same time.
[Want to learn how to profit from your content? Enroll into the How To Make Money With Your Content training course to find out how]
Publish Your Courses On Multiple Platforms
Most of my courses get published on both Udemy and SkillShare. If you only publish your courses on one of those platforms, you are missing out on all of the potential revenue from the other platform. In my case, turning away from one of those platforms would have resulted in thousands of dollars in unrealized income because of narrow-mindedness.
Publishing your courses across multiple platforms is one of the easiest way to boost your earnings. You're taking the same exact content and distributing it across other platforms. If I publish a course on Teachable or through my own website, it's exclusive to those platforms because those are different from platforms like Udemy and SkillShare where it's hard to sell a training course for more than $10 (the most I currently charge for a training course off Udemy and SkillShare is $197).
Create A Training Course Series
The best product launches and TV shows are done in series. You enjoy the first part of the series so much that you absolutely need the second part of the series. You can create a similar effect with your training courses by creating courses that line up with each other.
People who want to learn how to use Facebook advertising to grow your business may also be interested in learning how they can grow a Facebook Group. These course ideas complement each other and can result in returning customers.
A large percentage of your customers will not buy any of your offers. It's a small group of your customers who will buy the majority of the products and services you provide.
If you decide to create a training course series, map out different series before you create training courses. Each 3-part training course series can go a long way in boosting your sales.
Create Free Content That Leads To Your Courses
Students will only buy your course if they trust you. Creating free content gives you the chance to demonstrate your expertise and show your audience you know the topic well. Almost no one will become a customer just from reading a single blog post or watching a single video.
Some people will binge through your free content for years before deciding to buy anything from you. That's why you have to keep showing up and producing as much free content as you can. It only takes 30 minutes to produce an 800-1,200 word blog post. If you can publish new content each day and use that content to promote your courses, you'll put yourself in a solid position to boost your course sales.
Prioritize Email List Growth
Your email list is your most valuable asset. You have full control over your ability to communicate with this audience. While a social media algorithm change can dramatically affect the number of people your content reaches, you can reach all of your email subscribers by sending out an email.
Most instructors sell their courses through email rather than through social media and other platforms. For instructors, social media is best utilized to attract followers to your opt-in pages and offer a freebie in exchange for receiving emails from you moving forward.
Every top instructors prioritizes email list growth, and you should too.
Those are the strategies you can use to sell more training courses. There are plenty of additional ways you can make money through your content.