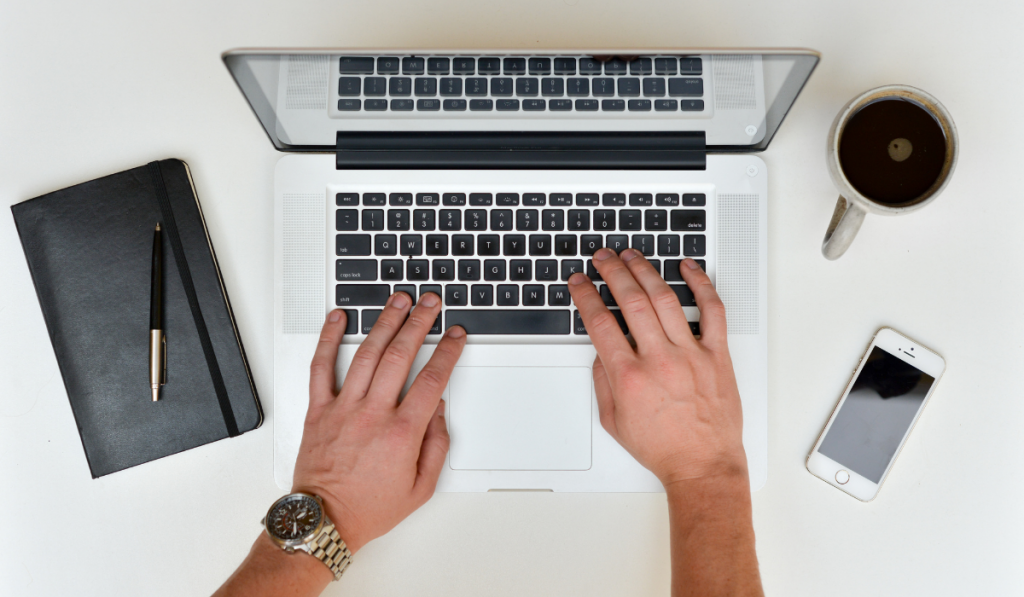 Writing a blog post in under 1 hour is a game-changing skill for creatives. Pumping out content with ease allows you to reach more people and focus on other parts of your business.
You can spend the extra time promoting your brand and freelance writing for clients. Writing a blog post in under 1 hour turns blogging into a viable side hustle for full-time workers.
Writing a blog post in under 1 hour is a skill that takes time to develop. As you write blog posts more often, you will have an easier time achieving this goal. However, a few strategies will help you reach this milestone sooner.
Establish The Word Count
I set a goal for 1,000+ word blog posts. This word count provides enough depth without going overboard. I'm not a fan of writing 2,000+ word blog posts. I've done that before, but it's a risky strategy.
Longer blog posts represent higher investments of your time. In theory, it will take you twice as long to write a 2,000 word blog post compared to a 1,000 word blog post. Not every blog post resonates. I'd rather see a 1,000 word blog post fail to resonate compared to a 2,000 word blog post.
Writing shorter pieces enables you to stay in front of your audience more often. If you cringe while thinking of your blogging process, you need to change your workflow.
It is perfectly fine to write shorter content. Shorter content is better than no content.
Establishing the word count provides a WPM range for hitting your goal. Let's say your blog post is 1,000 words long. If you want to write a blog post in under 1 hour, you need to write 17 words per minute.
This WPM is achievable for many bloggers. This "paragraph" alone is a little under 17 words.
Create An Outline In Advance
The outline is a writer's best companion. A few minutes of outlining will save you plenty of time. Outlines give your blog post idea a sense of direction. You know how to start, continue, and conclude.
Before writing a blog post for a client, I always create an outline. I always followed this practice for content on my blog and Medium profile. This practice becomes especially important when you have little to no background on a topic.
I've written hundreds of blog posts for clients. I have written about notary services, NFTs, restorative dentistry, tile installation, 3D printing, and many other topics.
Writing NFT articles made me bullish on NFTs, but that's for another time.
Before writing those articles, I had limited or zero knowledge of those areas. Doing prior research and creating an outline helps me write content for my clients. Providing these services has expanded my knowledge in numerous areas.
If you write for yourself, it's best to write about a topic you already know. It takes less time to highlight your expertise. I can comfortably write well beyond 17 words per minute when covering what I know.
Conducting research prior to your articles will decrease your average WPM. For some articles, especially client articles, the extra research is well worth the time commitment.
Stay Focused On The Blog Post
Writing a blog post in under 1 hour is doable for many people. The main issue is a lack of consistent focus. We stay focused for a few hundred words and then browse on social media.
When you write a blog post, only write a blog post. Do not check your email or scroll through your smartphone.
Focus music will help you stay focused while writing. Listening to a song without lyrics will tune out your environment. Some people use this strategy to enter a deep workflow state.
If you write without getting distracted, it's easier to write a blog post in under 1 hour.
Stop When It Is Time To Stop
If you're struggling to find those extra words, stop. Sometimes, it's best to finish a blog post early.
If a client requests a word count, step away from the blog post for a bit before continuing. You can do some brainstorming to identify additional angles to cover for your client's article.
Do not add fluff for the sake of writing a longer blog post. Concise thoughts will keep your readers engaged and eager for more.
Want Help With Writing Blog Posts?
Writing a blog post in under 1 hour is a daunting but possible challenge. This process gets more complicated if you factor internal and external linking along with keyword research.
Some business owners have enough time to publish new blog posts consistently. Other business owners may benefit from a freelance writer. If you are interested in hiring a freelance writer, I can help.
Send me an email at marc@marcguberti.com to see how I can assist with writing superb content for your brand.