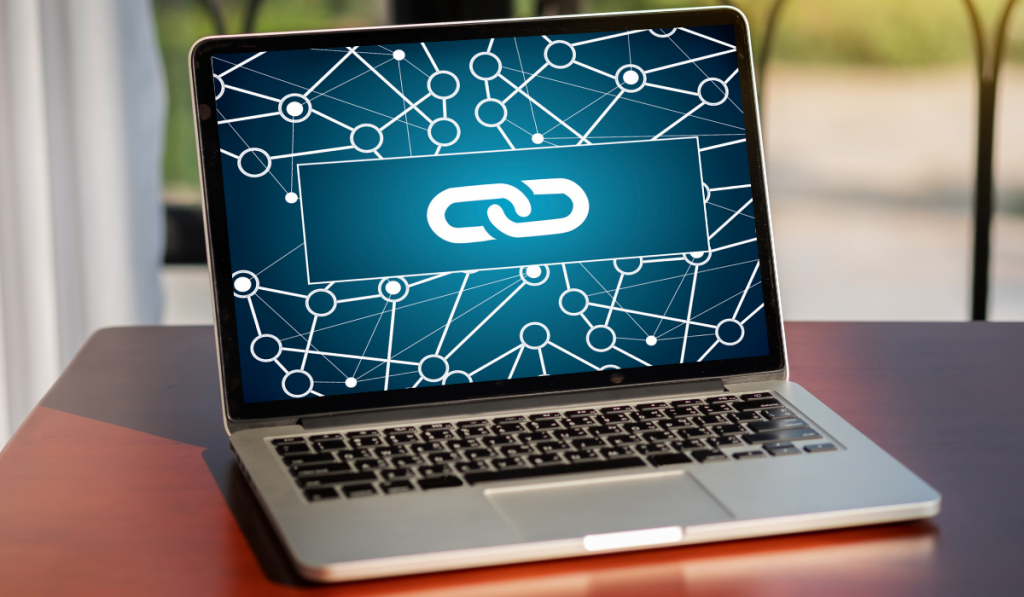 Backlinks are the foundation for any successful SEO strategy. Backlinks act as votes of approval. When other websites link back to yours, Google starts to think more favorably towards your website.
Backlinks only produce higher SEO rankings if they are relevant. When SEO was the Wild West, people would buy hundreds of low-quality backlinks. These purchases artificially inflated their rankings, but Google caught on to these shenanigans. This era is far past us, but some mistakenly believe backlinks are no longer important.
You need backlinks to move up in the algorithm. These strategies will help you get more of them.
1. Write Guest Posts
Some blog owners rely on guest posts to continue providing content to their audiences. Instead of writing the content themselves, they lean towards outside contributors to fill in the gaps.
Guest blogging puts you in front of new audiences. More people will hear about your work. Some of these people will inquire about your services.
Each blog owner has different rules surrounding guest posts. Some guest post rules let you link throughout the article. You can link to relevant articles on your site to draw visitors to your content.
While rules vary, every blog owner gives contributors a byline. You can use this byline to link to your opt-in or services page. You'll secure a backlink in the process.
The cool part about guest posts is that you can repurpose the content. You can turn guest posts into podcast episodes and YouTube videos.
Why stop with a single piece of content when you can incorporate several formats? You'll reach a larger audience and increase your income potential.
2. Appear on Podcasts
Appearing on podcasts helps you establish credibility. Podcast guests get to talk about themselves and their core topic for an entire conversation.
It's important to remember that podcasting is a conversation. Podcast hosts like to engage in a talk instead of hearing your monologue. Make your answers short and to the point. Quick answers allow podcast hosts to ask more questions and further highlight your expertise.
Almost every podcast has a show notes section. In this section, a podcast host includes links mentioned in the episode. Podcast hosts will link to this section of your website. You can also provide a call to action, such as scheduling an appointment or subscribing to your opt-in. These calls to action provide direction and can turn listeners into clients.
3. The Value Backlink
You may read a blog post and feel like something's missing. Backlinks provide value to readers by expanding the content. Some bloggers do not include many backlinks. It takes extra time to find useful internal and external links.
I've received many emails from bloggers about including their links in one of my blog posts. The idea is that if I include their link, it increases the overall value of the blog post. This sounds like a great idea, but naturally, people overused this tactic and sent generic emails.
Here's the secret about these types of emails. I can tell if someone actually read my blog post or listened to episodes. People will say, "Great job with [insert name of latest podcast episode or blog post]" and think that's enough to fool me. It's easier to do it this way.
The harder approach is to give something extra. You want the blogger to link to your content. Quality content is your only shot at getting the backlinks. You can make your pitch stand out by providing a suggestion for an internal link.
Review the blogger's previous blog posts and give them an internal linking opportunity. Find an older post on the blogger's site and explain how it would make a great internal link. Some bloggers crave this information. They want to add more internal links to their content.
You've got a better chance if you give them a viable internal link while presenting your external link. This strategy revolves around sending many cold emails. It's a numbers game.
You can also provide value by fixing a broken link. Find broken links on other people's websites and offer your link as the solution. It's a quick fix to a problem that hurts the user experience.
4. Reach Out to Roundup Post Creators
Roundup posts assemble various experts and ask a few questions. Some roundup posts cover top blogging tools, while others cover marketing tips. Look up roundup blog posts in your niche and reach out to the authors.
If you want roundup posts around investing, just search "investing roundup post" in Google. Some authors write multiple roundup posts. These posts take more work, but you've got a bunch of people eager to share them. People are more likely to share content that features them.
Roundup post creators understand this perk and write more roundups. You can pitch yourself as an expert source for future roundup articles and get backlinks in the process.
5. Use HARO
The major theme with backlinks is that people need help. You provide the solution while getting an extra backlink. HARO fits this rule.
Journalists need sources for their stories. They turn to sites like HARO to get sources. You can pitch to several journalists each day. Some stories provide significant exposure for your brand. However, they all give you a backlink.
Journalists have tight deadlines. Only look at a HARO email if you can respond to pitches right away. If you wait a few hours, the journalist may already have a viable source for their story.
Get Help with Your SEO
These backlink strategies help you increase your SEO ranking. Your business will appear higher in search results and get more leads. 
Some business owners don't have enough time to produce content for their brands. Get in touch today if you want someone else to create optimized, results-oriented content for your brand.