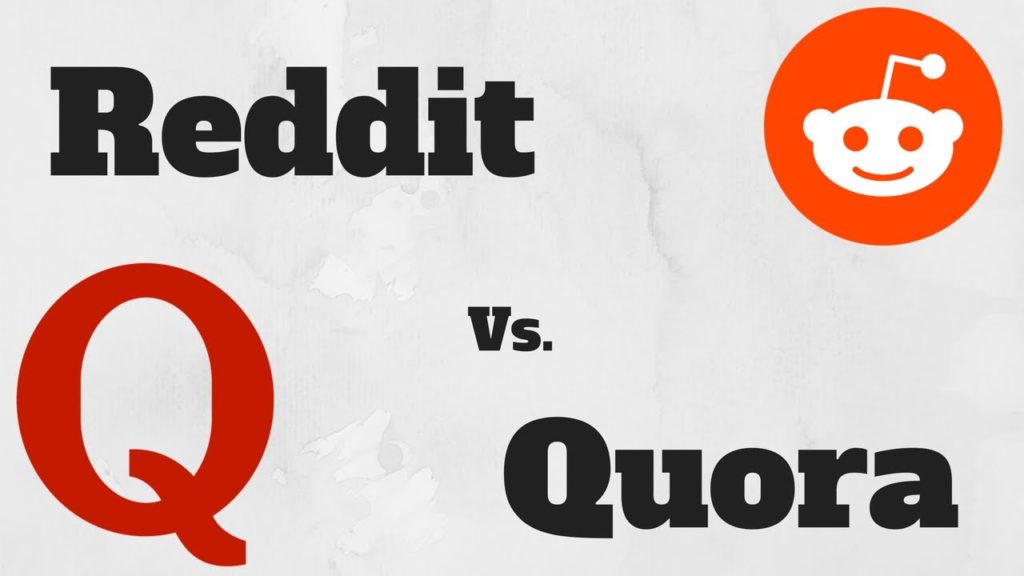 This is a guest contribution from Olivia Ryan
If you wish to draw leads to your online business, online traffic should be your number one priority. Most online marketers focus on sources like search engines, well-known websites, and social media channels in order to get their leads.  Taking this road is great but have you ever thought about how a Q&A website may influence your leads?
Through the means of a Q&A platform you can easily reach a lot of people, and more importantly, you will be able to engage with your target audience, which happens to be a very specific group. Q&A sites can improve your SEO, help you develop your business brand, and get you a lot of blog traffic.
The writer's team from Aussiewritings.com made the following differentiation between these two awesome Q&A platforms:
What is Reddit?
Reddit is a platform dedicated to social sharing and entertainment where people can upvote (approve) or downvote (disprove), and comment on different threads. Reddit is alsoa community where people can talk about every subject from advanced topics like science and philosophy to silly topics like cute cats and dogs.
Generating Leads with Reddit
Reddit members expect any advertiser to be extremely transparent and authentic whenever he wishes to promote or sell something on Reddit. Using hard selling tactics is definitely not tolerated, and you will only damage your brand's reputation if you try doing so.
No matter how fascinating your content is, you can't use the same approach on Reddit as you would use on social media platforms like Facebook or Twitter. If you fail to do that you might even get banned or your site blacklisted, so make sure you learn the basics.
You should know that the engagement takes place in subreddits. Subreddits are groups of people that are passionate about a certain subject.
In order to generate leads with Reddit, you should focus on supporting the subreddits that are relevant to your business instead of promoting or selling to them. You can even create your own subreddit.
Build Your Karma
Building karma is vital if you wish to develop a good reputation over time. The great thing about karma is that it allows you to post threads and links. Imagine posting your own thread and being able to ask over 150k entrepreneurs just about anything. You might even find new customers so make sure your threads are well-thought-out.
Pros of using Reddit:
•    It's easy to sign up for.
•    Sub-Reddits are incredibly useful.
•    In case you get banned you can create a new account and start over.
•    By submitting links you get ranked in search engines.
Cons of using Reddit:
•    If you want to submit more than one link you must wait 9 minutes before doing so.
•    You won't be able to post for a while if too many people will downvote your links.
•    Extremely long hubs.
What is Quora?
Quora is a great Q&A site where anyone can get their desired answers. Nowadays, Quora is a major Q&A platform, as its monthly visitors exceed 100 million. Quora's mission is to offer you first-hand knowledge of people that really know what they are talking about like doctors, military personnel, economists and other highly efficient professionals.
Generating Leads with Quora
Using Quora as a leads generator might really turn your business around. With a well-throughout strategy, you may generate thousands of leads per month. More than that, Quora will serve as a means to generate organic views while building a massive online community.
In order to achieve these objectives, you must know exactly how to identify the right questions and answer them in such a way that people will wish to follow you. Your number one priority is to create a massive online community, and Quora is exactly the platform that can assist you in doing so.
Write an Effective Bio
Having an excellent bio on Quora is an extremely important factor that will generate a decent amount of leads. A poorly written bio might be good enough for an amateur writer, but for someone who wishes to grow a business it's definitely not enough. In order to generate business value from Quora, you must own a well-written bio. If not, the time you invest into answering questions might not generate a single lead.
Focus on Your Niche
Most amateur users ask questions that are related to topics like lifestyle and politics only to get more views and attention.  Doing this might make a bit more popular but it will definitely not help you generate more meaningful leads. In order to get your desired results, you should focus on your particular niche. If you don't, you will only low quality traffic which doesn't really improve your business performance.
So, remember to search for all your business related keywords and answer only the questions that are related to that. Don't waste your time on topics that are completely irrelevant to your business!
Develop a Strategy and Stick to it
Usually, most marketers tend to answer questions randomly. This goes on for a while, and then they disappear. In order to generate leads effectively, you must develop a well-thought-out strategy. The strategy should incorporate the type of questions you answer, the style of your answers, and the time needed to answer the questions.
So, after you've developed your strategy, simply stick to it. For example, you may bookmark all the relevant questions and answer them every Friday morning.
Pros of using Quora: 
•    You will meet many like-minded people
•    Your answers and comments are appreciated by the community
•    You will become a really open-minded person
•    You will learn something new every day
•    You get to meet famous people
Cons of using Quora:
•    Lack of diversity (sometimes)
•    Unanswered questions
•    Quora might become addictive
In Conclusion
Both Reddit and Quora are great Q&A platforms that can assist you in generating more leads to your website. Investing time in creating massive online communities on both platforms will definitely make a great impact on the development of your brand. So what are you waiting for? Start answering questions!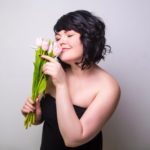 Olivia Ryan is a journalist who always tries to see the bright side of things. She likes to inspire people in her writings and to enjoy a mysterious beauty of twilight. Connect with her on Facebook and Twitter.