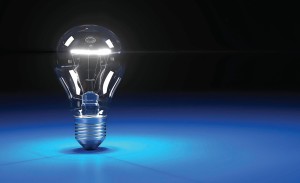 How could there possibly be anything just as good as innovation? That's what I thought, but sure enough, Seth Godin had the answer in his book, Free Prize Inside. In a world that has been raised to believe that big innovations are the key to success, we forget that small changes resulted in the successes of many companies. We also forget that small changes are just as good as innovation.
Getting rid of a problem is just as good as introducing an innovation. While continuing with new ideas, it is important to pay attention to the problems with your products already out there. One of the problems may be that people cannot contact each other on a membership site. Before creating a training course, you should add a forum to the membership site. The forum solves the problem of members not being able to communicate to each other. In addition, the forum makes the product better.
There are many people who are focused on the growth and expansion of their companies. These people forget about fixing the problems too often, and when problems do not get fixed, they eventually create an outcry. There was an outcry when the public learned that a disgusting pink slime was used to make McNuggets and that Subway's "fresh" bread included a material that is used to make yoga mats and shoe soles. These outcries forced change, and until the change was made (change in this case most likely means a blue slime or the material that makes car tires), the outcry continued. By making the changes, these fast food restaurants were able to get their customers back.
We are constantly focused on creating new products and making new innovations that people will love. While we create new products and make innovations, it is also important to fix the problems in existing products. Fixing existing problems will result in a better customer experience and more sales.