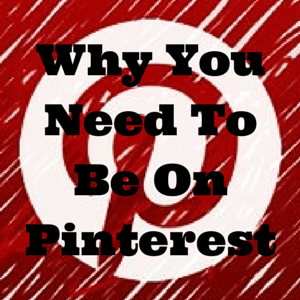 This blog post is not about whether you should consider Pinterest or why you might want to be on Pinterest. This blog post is about why you need to be on Pinterest. Pinterest is a social network that has grown faster than any other website on the web. What used to be an unknown website in 2010 is now getting over 60 million U.S. visitors every month. That's less than 40 million U.S. visitors away from Twitter's monthly totals.
Pinterest is a social network where you can categorize your interests and business. In fact, Pinterest is the best social network for growing a following even though you post about a variety of things. Pinterest gives its users options in a way that surpasses the other social networks on the web.
In addition, getting viral on Pinterest is much easier than getting viral on other social networks. Less than 2% of all tweets on Twitter are retweets. Mathematically speaking, that means for every 100 tweets you send out, you will only get 2 retweets. Other social network share similar statistics. However, none of them compare to Pinterest where 80% of the pins on Pinterest are repins. Mathematically speaking yet again, for every 5 pins you send out, 4 of those pins are going to get repinned. That is a big difference.
There are many entrepreneurs who want to use Pinterest to increase their sales. Pinterest is a powerful social network/e-commerce site where the average customer spends more money than on any other social network. The average cost per order for both Facebook and Twitter are under $100 while Pinterest dwarfs both of them at an average of $169 per order. People on Pinterest like to spend money on things that they like, and if your product is something your followers desire, you will be more likely to boost your sales.
Pinterest has the potential to completely change your business plan. A few months after I created my Pinterest account, more than 10% of my blog's traffic came from Pinterest. Pinterest has boosted my sales and has allowed me to connect with more people. Now Pinterest is a serious part of my business plan. If you do not have a Pinterest account yet, then I highly recommend getting one in order to get ahead of the competition.