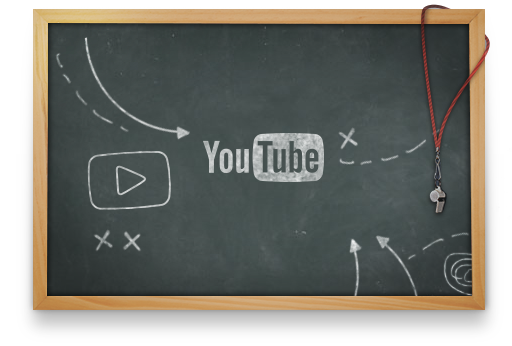 One of the things most people do not like about Google products is that they are difficult to use. To some people, using Google products correctly is like trying to solve a giant jigsaw puzzle the size of the Empire State Building. Google Adsense and Google Hangouts are some of the many Google products that people have difficulty using. However, there is a bright spot, and that bright spot is YouTube Creator. For the first time, YouTube, owned by Google, decided to listen to what its users were recommending. In addition, the people working at YouTube Creator actually tell us about the changes YouTube is implementing so we can give them feedback. If only all of Google's products were like this. Since YouTube Creator is offering something never offered before, we need to learn as much from this as possible. Here are five things that we need to learn from YouTube Creator.
Allow users in the same tribe to easily communicate with each other. Ever since YouTube Creator came around, users have been commenting on numerous videos with suggestions. Some users supported getting rid of certain features while others supported the addition of other features. Regardless of what everyone said, this resulted more engagement.
Ask for suggestions. If you ask for suggestions, you are opening yourself up to more ideas. Chances are someone has a great idea that you don't know about. If that person tells you their idea, you can implement that idea for your product or service. Even the big players such as YouTube ask for suggestions. It is okay to ask for help. In fact,

asking is powerful

.
Make a lot of information easy to access. I had to disconnect from the internet to stop exploring YouTube Creator so I could write this blog post. YouTube Creator has a sleek design and valuable information. Right when you click somewhere and think you are going to read an article, YouTube Creator gets more specific. If you are looking for something specific about building your YouTube audience, you will be able to find most of it on YouTube Creator.
Identify and solve the problems. Crowdfunding campaigns to Indiegogo, Kickstarter, and all of the other crowdfunding sites would get promoted on YouTube. The problem for YouTube was that people were leaving YouTube so they could support a crowdfunding campaign on Indiegogo, Kickstarter, or somewhere else. One of the promised updated from YouTube Creator was that YouTube would offer crowdfunding. Now, less people are going to leave YouTube, and more people are going to go to YouTube for their crowdfunding campaigns since it gets over 1 billion unique monthly visitors and attracts an international audience.
It must be easy to communicate to the people in charge. Good leadership is listening to the people who follow you. If you do not do what the followers want, those followers will leave. YouTube Creator is further strengthening YouTube's reputation as a leader by allowing anyone (including you or me) to contact the people in charge of YouTube's updates.
YouTube Creator is simply brilliant. If you have not seen it already, I highly recommend searching it on Google and giving it a look.