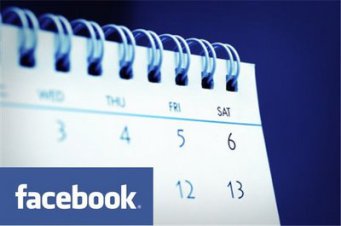 When Facebook decided to allow people to schedule posts directly on Facebook's site, the social media world went crazy. Being able to schedule posts on Facebook's site meant you no longer needed to use an app like HootSuite to get the job done (HootSuite is still good for most of the other social networks). However, there are not many people who are utilizing Facebook's scheduling feature. Some people only send posts at the moment, and some of these posts get sent when few people are paying attention to them. Scheduling Facebook posts is super important, and here are seven reasons why that is true.
You can post on Facebook without being on Facebook. Are you going on a family road trip and can't get access to your computer for the entire day? No problem. You can schedule Facebook posts the night before the road trip so people still get your Facebook posts while you are on the road trip.
You can be more strategic with your posts. This is the part when Facebook insights become very useful. You can use their statistics to see when most of your fans are on Facebook. That means you can send your Facebook posts during the times that most of your fan base will see them.
Your Facebook Page will get more likes. The more posts you send out, the more chances you have of someone clicking the like button. Most of the people who like one of your posts will also like your Facebook Page.
Your Facebook posts will get more engagement. If you are scheduling Facebook posts on a daily basis, people will realize you are active. Some of the people who realize you are active will check your Facebook Page every day for new posts. In addition, by sending out more posts, you also get more chances of someone liking, commenting on, or sharing one of your posts.
You have more time to think before you write. In a world filled with rushing and impatience, some people will rush a Facebook post and write a typo. As you are scheduling your Facebook post, you will have some time to look at what you wrote. That way, you will have a better chances of picking up typos.
You get to learn about what works. If you send out enough Facebook posts, you will learn what resonates well with your audience. Then, you can focus on sending out content that resonates with your audience. As your Facebook posts get hundreds of likes, people will want to learn more about how you got to this stage (maybe through a consultation session).
More people get to see your Facebook posts. One of the worst things Facebook did was preventing most of your fans from seeing your posts. Less than 20% of your fans will see your Facebook post. If you have 10 fans, then only two of those fans saw your post. Bummer, right? If you schedule enough Facebook posts throughout the day, you will be able to account for most, or if you get really lucky, all of your fans. That way, more than 20% of your audience gets to see at least one of your posts. Then, some of the people who liked the post they saw will visit your Facebook Page and like the other posts as well.
Scheduling Facebook posts eliminates the requirement of being on Facebook in order to post on Facebook. Implementing these methods will allow you to be more active on Facebook and grow your audience at the same time! What are your thoughts on these methods? Do you have any additional reasons why you schedule Facebook posts? Please share your thoughts and advice below.