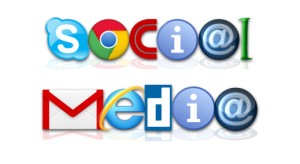 Social media has become a well established way to build an audience. After many years of sticking around, growing, and transform one business at a time, social media is no fad. It's here to stick around and continue to make it easy for us to connect with loved ones, business connections, big brands, celebrities, and anyone else in the world who is on social media. These 16 facts will expose new insights into social media as well as how you can use it to optimize your presence on the web.
53% of people on Twitter recommend products in their tweets.

93% of shoppers' buying decisions are influenced by social media.

Only 14% of people trust advertisements.

The average person has a seven second attention span which is great for the six second Vine.

The fastest growing demographic on Twitter is the 55-64 year age bracket.

For Facebook and Google Plus, the 45 to 54 year age bracket is the fastest growing bracket of the bunch.

23% of Facebook users check their Facebook accounts at least five times every day.

189 million Facebook users only use a mobile device to access the social network.

80% of all pins are repins.

People are spending 1 of every 7 minutes on Facebook online.

Over 5 million photos on Instagram are uploaded every day.

YouTube has over 1 billion unique visitors every month.

57% on Pinterest discuss about food related topics.

71% of users access social media from a mobile device.

Google Plus has 359 million monthly active users.

Pinterest has over 20 million monthly active users.
All of these statistics provide valuable insights to which social networks are growing rapidly, how big each of them are, what people talk about, and how customers use social media. One of the facts to look at is that people only have seven second attention spans (by the way, a goldfish has an eight second attention span). When creating products and content, it is important to remember that you only have seven seconds to grab someone's attention before they lose their interest in your product or content. My guess is that as Vine becomes more popular, the average person's attention span will fall under six seconds. I think that there will be a point where the average attention span for a human is just four seconds, and that is a scary world to think about. That means it is more important than ever to grab someone's attention in a shorter amount of time.