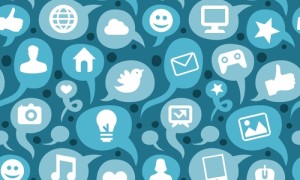 Digital marketing is something that few people understand, but it is also something critical towards success. When people think of digital marketing, they think of all of the different P's that apply to other aspects of business. However, digital marketing is a different kind of marketing that has 4 C's instead of P's. Here are the 4 C's of digital marketing:
Creating: You need to constantly be creating products. If you create a book, create another one. Then create another product. Keep on creating so you have more products to market.
Curating: In addition to creating new products and content, you need to organize those products and content. Curating your content and products will make it easier for your visitors and customers to find what they are looking for. Some people who visit a social media blog like this one couldn't care less about growing an audience on Facebook, but they do care about growing an audience on Pinterest. Curating allows people to find the specific information that they are looking for faster.
Connecting: You need to have strong connections in order to move forward. Nardo's Natural's success as a brand was made possible by Barbara Corcoran who invested in the brand in an episode on Shark Tank. Successful entrepreneurs like Barbara have numerous connections, and she got the brothers who founded Nardo's Natural on Good Morning America through one of her connections. Without connecting with Barbara, Nardo's Natural probably would have not made it to Good Morning America let alone become a successful brand.
Culture: The people who visit your blog, follow you on your social networks, and buy your products need to feel a sense of unity with each other. You need to either directly or indirectly create a culture revolving around your product, blog, or service. This culture will allow people who know you to unify together so they can promote you, talk about your products, and buy your future products.
Those are the 4 C's of digital marketing. What are your thoughts on the list and which of the 4 C's resonates with you the most? Please share your thoughts below.