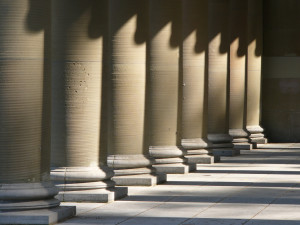 The only two things that separates a newbie blogger from an expert blogger is time and knowledge. Bloggers who have been keeping at it for a few years and have an abundance of knowledge about blogging have more successful blogs than the bloggers who just started. It is great for new bloggers to write blog post after blog post, but it is essential for new bloggers to learn as much as they can about blogging. That is why if you are a new blogger, you definitely need to continue reading through this blog post, and if you have been blogging for a while, it is possible for an old dog to learn new tricks. Here are the five pillars of successful blogging:
Write one blog post every day. The more you write, the better you get, and writing every day will give you discipline you need to take blogging to the next level. Writing one blog post every day at the same time will also make more of your readers expect you to publish a blog post at a certain time. That means if you publish a blog post at 9 am Eastern, some of the people on the East coast will be refreshing their email at 8:59 am until your blog post shows up.
Have your blog optimized for subscribers. It's great to get more visitors, but it is critical to turn those visitors into subscribers. You need to be using the right mailing provider and have plugins on your blog that get attention and email addresses.
Have a product. In order to be successful with a blog, you need to monetize it…and not with ads or affiliate marketing. Although those are two great ways to bring in some income, having your own product allows you to get a bigger chunk of the commission, and the more products you create, the more math stacks in your favor towards your goals. It is mathematically easier for 10 books to bring in $100,000 every year than it is for 1 book to bring in the same amount of revenue.
Grow your social networks. The presence you have on your social networks is powerful. The bigger your audience is (assuming you did not buy followers), the more people you will be able to interact with. Social media is a great place to interact with your readers and engage with them.
Love what you write about. Without this, you will not succeed as a blogger, and there are no questions about it. You need to love what you do to the point where you would continue to enjoy writing about the same topic for many years. Some bloggers have been at it for over 10 years without a loss in enthusiasm.
Those are the five pillars to a successful blog. What are your thoughts on the list, and how have these pillars impacted your blogging? Do you have a 6th pillar that you go by. Please share your thoughts below.