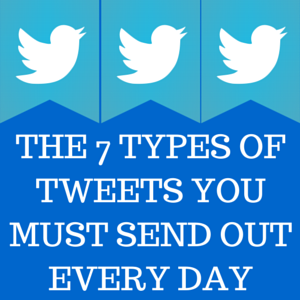 Want to attract a large audience to your Twitter handle? If you do, then you aren't alone. Many people aspire to get thousands of Twitter followers, and with each milestone, the possibilities expand.
I have analyzed many Twitter accounts, and I analyze my own account every day of the week. I don't want to go as far to say that I live and breathe Twitter—the founders get to say that—but I am highly active on the social network.
During my analysis, I saw which tweets picked up engagement and which ones were left behind. I saw what other people did differently from me that either resulted in an increase or decrease in engagement. I implemented what worked for other people and experimented along the way to grow my Twitter audience.
One important lesson I learned from my entrepreneurial journey is that you must prepare yourself for success. Success won't just come, no matter what you pursue. To prepare yourself for success on Twitter, you need to know what tweets you will send to your followers.
I know exactly what tweets I publish and when because all of my tweets are in a CSV file that I upload to HootSuite. Eliminating the problem of searching for content makes it easier to interact with your audience and promote yourself. So how do you create successful tweets that give you followers and results? You must utilize all seven of these types of tweets in a given day:
#1: Blog Promotion Tweet
Since you are taking the time to grow your audience, you should get some of the people in that audience to see your content. If that audience also happens to be a targeted audience, then the people in your audience will more than likely appreciate your blog's content.
Many of the tweets I send out promote my blog posts. I have no problem with self-promotion because if you don't self-promote, then how will people know about you beyond Twitter? Tweets about my blog posts garner hundreds of daily retweets, favorites, and conversations. This translates to hundreds of people visiting my blog from Twitter every day.
However, getting blog traffic from Twitter doesn't just mean more traffic from Twitter. One of the secrets that makes Twitter so special is that Twitter helps out with SEO. Search engines will rank your content higher if they see you engaging with your audience and getting your audience to engage with your blog posts via Twitter.
Each time my Twitter traffic picks up, my SEO traffic picks up. Each time my Twitter traffic goes down, my SEO traffic goes down. They are both connected.
#2: Landing Page Tweet
Your email list is your most important asset. I have stated this truth in many of my blog posts, and if you come across another digital marketing blog that talks about the email list, you'll probably read something like "The money is in the email list."
I under utilized my email list for a long time and didn't care about growing it. The end result was that 150,000 blog visitors and over 100,000 Twitter followers later, my income barely changed. I wondered if I grew my Twitter audience for no reason, but then I learned about the importance of an email list, and equally as important, the landing page.
Now I send out numerous tweets about my landing pages. In fact, I send one tweet about one of my landing pages every hour. Whether it's 27 Ways To Get More Retweets On Twitter or my Productivity Rubric, you'll occasionally see some tweets about them if you follow me on Twitter. It's my way of providing my audience with free value while taking the relationship between me and my audience one step further.
#3: Guest Post Tweet
You don't want to exclusively tweet about your landing page and content from your blog. You also want to blend some of your guest posts into the mix. Why? Guest posts build authority.
Just think of it this way. A blogger can exclusively tweet his own blog posts or occasionally send some tweets of his articles on Inc Magazine. While this is an extreme example, any guest post you have builds credibility. Having a guest post is a way of saying that your content is good enough to appear on other people's blogs.
I send anywhere from 1-3 tweets containing my guest posts every day. Although my Twitter followers are not on my blog at this time, they still get to see my content at the bottom along with my bio. If you don't have much experience with writing guest posts, here's how to start.
#4: Funny Tweet
I watch hundreds of people speak every year at live events and on YouTube. The people who keep my attention for the longest amount of time are the informative storytellers who utilize humor.
Humor is one of the unsung heroes of many successful business strategies. Saying something funny makes it easier for us to remember who you are. We'll come back to your Twitter handle again and again to see if you posted new, funny pictures or articles.
Funny tweets are directly related to your niche and are primarily tweets that your targeted audience would understand. Depending on your targeted audience, you may need to geek out during a funny tweet, but there is no problem with geeking out. In fact, geeking out is actually a good thing since geeking out exposes some of your personality. Geeking out allows your followers to feel a deeper personal connection with you and your message.
My goal before the end of 2015 is to get better at sending funny tweets. While most people should send 1-5 funny tweets per day, you may find yourself sending more or less depending on your niche.
#5: Inspirational Tweet
One thing I always got right with Twitter was the inspirational tweet. I send anywhere from 5-10 of these tweets out to my audience every day. I even decided to create a motivational quotes account that sends one motivational tweet every hour.
Inspirational tweets give your followers the motivation to do the work that they were previously scared of. Inspirational tweets challenge people to think outside of limits and explore the possibilities.
If you send these types of tweets every day, some of your followers will primarily visit your Twitter handle to read through some of your inspirational quotes. As the relationship continues to build, your followers will like what you do and decide to visit your blog.
#6: Value In A Pic Tweet
Not all of your Twitter followers will want to leave Twitter to visit your blog—no matter how good your blog posts' headlines are. However, you still want to provide these followers with value so they remember you and continue reading your tweets.
The ideal solution for this problem is the Value In A Pic Tweet. In this type of tweet, you tweet out a picture with text that explains how to do something or states a tip. I use Canva to create my pictures, and the text you use should be 1-2 sentences. The key is to make the text concise so your followers can get quick value and then look through other tweets.
Some people who see your Value In A Pic tweet may suddenly get intrigued and want to take a look at what you do. Putting your website URL and a picture of you or your logo at the bottom of the picture builds brand recognition and boosts the likelihood of those people coming back for more tweets (or visiting your blog). If you want to do a product campaign, you can also include a picture of your product at the bottom to give it more visibility.
#7: SEC Tweet
The SEC (Someone Else's Content) Tweet is the tweet that most people either skip over or use too often. Most of the accounts I analyzed were on one end of the totem pole or on the other end—either 100% self-promotional or 100% promoting other people's content.
Don't make the mistake of under utilizing this tweet, but also avoid the mistake of overusing it. To keep a happy medium, anywhere from 20-40% of your tweets should be SEC tweets. The actual percentage depends on the number of valuable blog posts and guest posts you have.
The less content you have on your blog, the closer that number should be to 40%. The more content you have on your blog, the closer that number should be to 20%.
SEC Tweets let your followers know the following:
You pay attention to other people in your niche
You learn from other people in your niche
You aren't overly self-promotional
You don't have to send out a massive amount of SEC Tweets every day, but 20-40% of your tweets should be SEC Tweets so you provide your followers with greater variety.
In Conclusion
Knowing what types of tweets to send out will allow you to prepare for success on Twitter. Once you know what tweets you will send to your followers, you can spend your time doing other things such as marketing your blog posts and growing your Twitter audience.
Which of these types of tweets do you use most often? Do you achieve a happy balance of all seven? Do you think any other type of tweet should be added? Sound off in the comments section below!