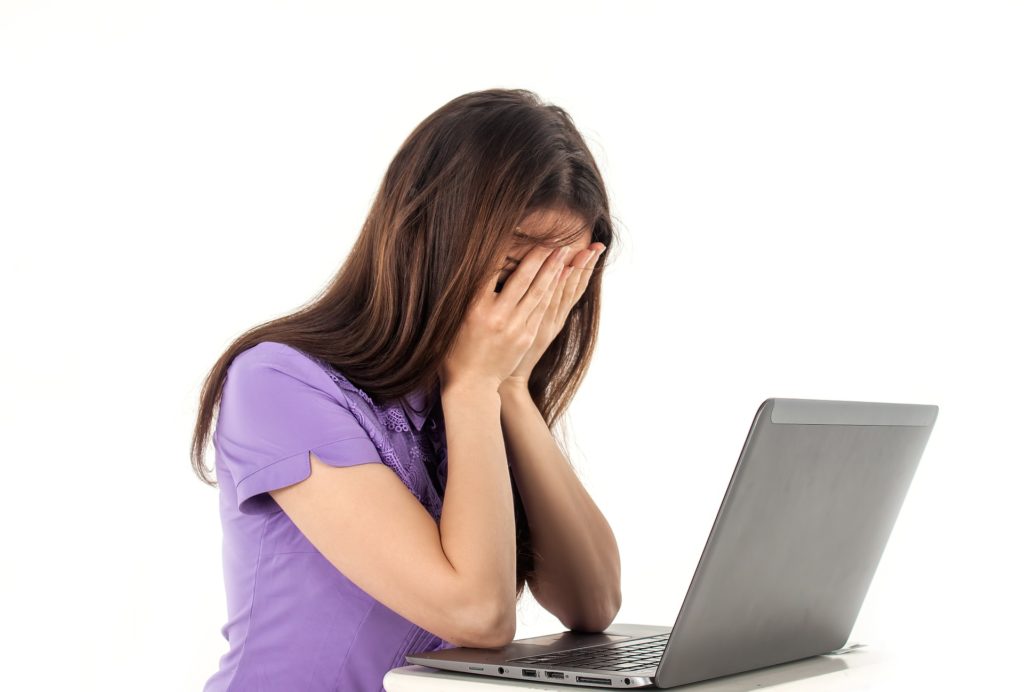 Your inbox can be full of opportunity or endless distraction. The inbox is addictive. Unread message notifications attract our attention like puppies, irresistible and impossible to ignore.
But a few minutes in your inbox can easily turn into hours while your projects are left waiting in limbo. To avoid falling into this continuous trap, follow these six tactics.
#1: Hire A Virtual Assistant
Do you find yourself responding to emails the same way to save time and energy? Do you spend too much of your day reading and responding to guest post submissions? If so, consider hiring a virtual assistant.
By reading through your emails and prioritizing which ones need your attention, a virtual assistant will help you resist the urge to incessantly check your inbox
If a virtual assistant cuts through just half of your emails each day, you'll have more time to focus on your projects and feel less anxious about responding to every inquiry.
#2: Set Time Aside To Send and Respond To Emails
While outsourcing some of your email tasks frees up time and energy, it's important not to forget that your inbox can present you with valuable, and often unexpected, opportunities.
In your quest to spend as little time as possible in your inbox, be sure you (or your virtual assistant) can spot those opportunities when they arise.
Some opportunities just randomly appear in your inbox. For example, once I got featured in The Huffington Post simply because I read and responded to an email immediately. I spent some time on a thoughtful submission that ended up in this HuffPost article.
Indeed, if I hadn't checked my inbox, I wouldn't have become a HootSuite ambassador, a Power Of Broke ambassador, or an affiliate for some of the top courses around — all of which have directly influenced my success.
And if I hadn't allotted a portion of my day to writing emails, I wouldn't have guests for my podcast, written guest posts, or achieved many of my goals (a lot of things come together for any individual's success).
You don't have to send and reply to emails every day of the week. I prefer to send and reply to emails 4-5 times per week, and I never leave email unattended for more than two days in a row.
I've found it's better to address your inbox several times throughout the week than to choose one day to attend to your email. That one day will be rough, believe me, and you might miss out on time-sensitive opportunities.
Plus, if something comes up that day, you'll find yourself overwhelmed by two weeks of email waiting for you the following week.
#3: Remove The App From View
I often find myself in a staring contest with the Mail icon on my Mac Book Pro. When the app is visible on my computer's dashboard, it usually wins, but even the most disciplined among us can get distracted by a "New Message" notification.
When I'm working on an important project, I always force quit the Mail app. This makes the icon temporarily disappear from my computer's dashboard.
Out of sight, out of mind.
Force quitting the app not only hides it from view, it also turns off inbox notifications. I can always turn the app back on and visible on my computer's dashboard via the search function.
Once I'm finished working on a particular project, I move the Mail icon back to my dashboard because I don't want to miss out on a potential opportunity. Sometimes, though, I've missed things simply because I forgot to turn the app back on!
#4: Unsubscribe From 1 Newsletter A Day
BEFORE YOU CONTINUE READING: If you've heard it here first, don't unsubscribe from my emails just because you're following this method.
Okay, here we go.
While people mean well when they email you their latest updates, blog posts, videos or products, these emails quickly become overwhelming (especially if you're subscribed to dozens of newsletters). More importantly, it's easy to miss priority emails in the shuffle.
That's why I recommend unsubscribing from one email list every day. Take a look at whose emails land in your inbox. I'll bet you're not actively engaging with many of those individuals, brands or products.
These are the lists you should unsubscribe from. If you're not actively engaging with email content, you'll do yourself (and the sender) a favor by unsubscribing.
Why are you doing the sender a favor? Because for every email you pass over — combined with many others who do the same — the sender may be flagged as spammer.
Not only that, it's better to know when a receiver is not a prospect in order to build an email list of quality leads.
Think of your inbox as a pricey piece of real estate and get rid of anyone who isn't paying the rent. Even senders you like, but with whom you do not engage, should be shown the door.
#5: Make Your Replies Short
The previous tactic will decrease the number of emails you'll receive in a given day. However, you'll still get emails from people making inquiries. They may ask for advice, whether you'd like to contribute to their blog, pitch a story, or something else.
Naturally you'll have to respond to some of these emails.
But your responses don't have to be lengthy. The rule I follow is to aim for making my email responses no longer than five sentences. Some of my replies are only one sentence long. I don't have time to write several paragraphs, and the receiver most likely doesn't have time to read them.
Many of my email contacts follow a similar mantra. Seth Godin and Neil Patel were both guests on my podcast. To land the interviews, I had to reach out via email, but our exchanges were short and sweet.
In fact, I don't recall ever receiving an email from Seth or Neil that was more than one sentence. Nearly everything was a one-liner! Neither of them waste time on long emails; they get their message across clearly, succinctly (and politely) in one or two sentences instead of one or two paragraphs.
Why do I mention Neil Patel and Seth Godin? Because I admire them both for their contributions to the entrepreneurial community. Seth has written 18 bestselling books and Neil has founded several million-dollar companies.
Look at how your role models do business and mimic them. Then you'll become a role model for others. Quick responses free up your time to focus on other things. I go by the maximum five-sentence rule, but when I can get my message across in one sentence, I do.
#6: Ask People To Shorten Their Replies
How many times have you had to read an email more than once to understand what it's all about? These kinds of emails are annoying in every sense of the word. Here's the rubric for most of them:
The first paragraph opens by stating credentials. The second paragraph repeats the same credentials. And the third paragraph is a mix of credentials and the actual request.
You've lost me after the first sentence. Here are my choices:
Completely ignore the email
Reply to the person and ask him/her to shorten the email to no more than five sentences
Read the last paragraph to see what the person wants from me
Of course, if I receive an email expressing gratitude, I read it word for word. I appreciate those kinds of emails, even if they're lengthy!
But most people want to receive short emails that get straight to the point. Regardless of whether you make this request to your audience or not, be aware of this tip when you send emails to me (or anyone else).
In Conclusion
The inbox is a double-edged sword filled with opportunities and distractions. To rule your inbox's world, you must become conscious of how you spend time with it, and monitor how it affects your ability to complete projects and achieve daily goals.
You can't just eliminate your inbox, but you can't let it rule your life either. Your inbox is a wonderful servant, but a terrible master. You are the keeper of the kingdom, and you must protect it from greedy landowners.
What are your thoughts on managing email and your inbox? Which of these tips resonated with you the most? Do you have any tips to share? Sound off in the comments section below.