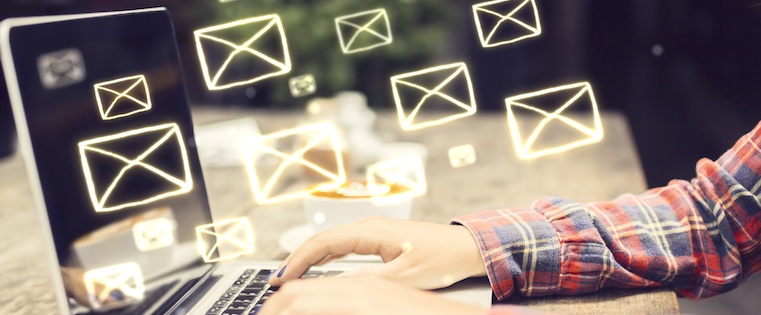 Your inbox is filled with emails. While most of these will come from people who you subscribed to a while back, some of those emails are important. Customers may have questions, someone might invite you to participate in an opportunity, and someone might reply to one of your emails.
While the inbox sometimes contains important emails you need to reply to, at other times the incoming emails may not need your attention. And yet, we check our inboxes often.
I'm sure some people have a craving to check their inboxes right now as they read these words. The reason people crave their inboxes is because, one day, you got an incredible email from someone. In my case, I remember when some of my role models agreed to be guests on my podcast. I also remember winning a sales competition and getting invited to an incredible mastermind.
Chances are you've had special moments in your inbox as well. You may also recall some of the emails that required more work on your part. Perhaps a customer complained about one of your products, and you had to stop what you were doing to address that customer. Maybe someone in your audience pointed out a legitimate problem with a part of your brand.
We've had great and bad moments within our inbox. These dispersed moments have taught us that we need to constantly stay on top of our inboxes. When we get a stream of important messages, we need to reply without leaving people waiting too long.
The problem with spending time in your inbox is that you'll almost never grow your brand by staying in your inbox. In some cases, you're building relationships and focusing on your customers. That helps, but almost every email you get will not help you grow our brand.
You can't create a video, work on a product, or promote your content on social media when you're in your inbox. But at the same time, you know it's important for you to stay up to date with your inbox. This dilemma is the reason more marketers want to get in and out of their inboxes as quickly as possible. Here are 3 steps you can implement to do that yourself.
#1: Schedule A Time To Go In Your Inbox
One of the biggest problems with the inbox is that we feel inclined to check it every minute. Every time we get a new ping notification, we know it's probably not important. However, there's the "Just in case" running in the back of our mind.
We check our inboxes, and sure enough…no important messages.
People repeat this cycle because they don't have a scheduled time to check and respond to emails. You need to determine the days and times that you'll go through your inbox. Some people reply to emails every evening for 15-30 minutes.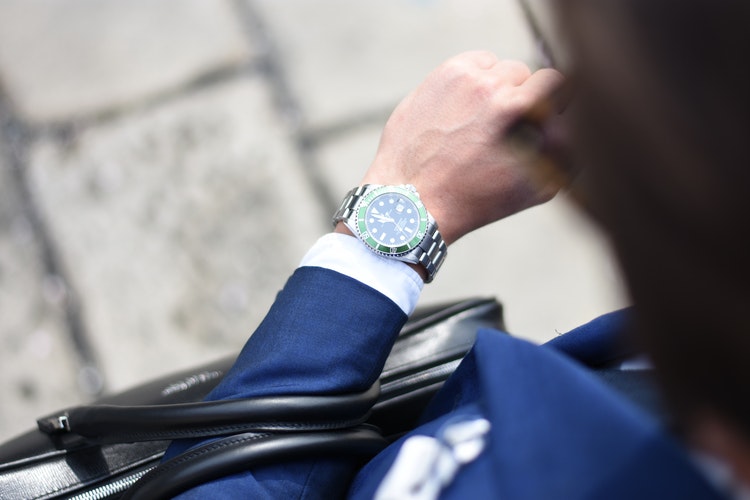 Other people choose one day of the week to reply to every email (I don't recommend that approach. You miss that day once and then you've got two weeks of emails waiting for you).
You can even just opt to check your inbox on weekdays. You can take the weekends off.
It's important to schedule times and days to visit your inbox so every new notification doesn't take up your time. You can also schedule times to go through your inbox that correlate with your productivity drops.
I never check my email in the morning because I'm at my peak level of productivity in the morning. Since you have to go into your inbox, you might as well check it when you aren't as productive.
#2: Follow The One Touch Rule
Have you ever went into your inbox, read a message, and did nothing with it? Maybe you saw the message towards the end of the day and didn't feel like addressing it on the spot.
You go into your inbox the next day, look at this message again, but something else comes up. You don't reply to the message right away. This pattern repeats over a week or even several weeks. You still have not replied to that message.
If you do that with several emails, you'll have a pile of flagged emails waiting for your attention. With many flagged emails, the inbox becomes a demoralizing place that reminds you of your shortcomings.
The one touch rule will get you out of this trap and prevent you from falling into the same trap in the future. The one touch rule states that upon opening an email, you don't put it to the side. You reply to it right away or delegate it to someone else.
If you don't reply or delegate that email, you skip over it. Some people choose to delete emails at this point, but I prefer to move onto the next email since that previous email was marked as read.  
That way, you're not spending time in your inbox reading and re-reading the same flagged emails over and over again without taking action.
One touch. Then move on.
#3: Write Shorter Responses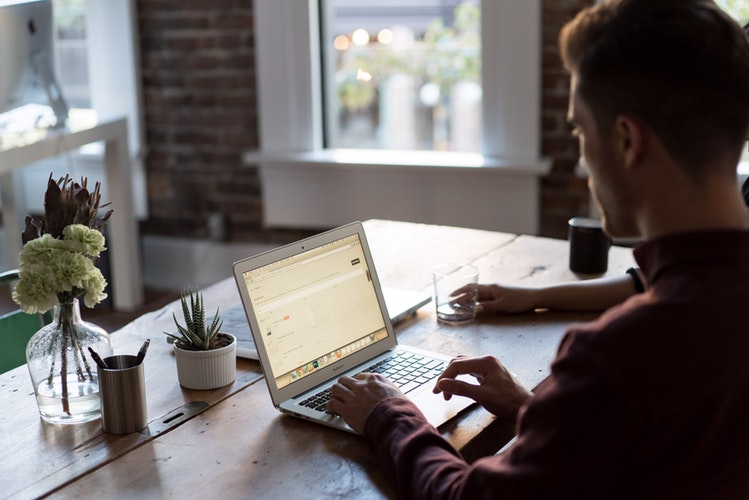 When you find an important message you must reply to, the length of your reply affects how much time you're addressing that one email.
Decreasing the time you spend in your inbox is as simple as writing shorter replies. I abide by the 5-Sentence Rule. 95% of my emails are five sentences or less. Most of the emails I write are actually under three sentences.
Almost anything you could say in several paragraphs could be broken down into 1-5 sentences. If you want to get an idea of how short your replies can be, email the top people in your niche.
Examine the length of those emails. It seem as if some of the people I email follow the 5-Word Rule. Depending on the email I send, I could get a simple "ok" (not even a capital "O") and that's it. No "Hello Marc" or anything like that.
And I'm fine with it. In fact, I've done that before. You could write several sentences that state "ok" in much greater detail. But a five paragraph email with the central message as "ok" and just writing the word "ok" conveys the same message.
Writing emails like this makes it easier for influencers to reply to more emails and get out of their inboxes faster. That way, these influencers can continue scaling their brands and enhancing their existing products.
Replying to people and starting more conversations is an important skill. Writing shorter responses and sending them out as quickly as possible allows you to harness that skill.
In Conclusion
Your inbox is filled with emails that successfully grab attention due to our built-in obsession for instant gratification. While it's important to check your inbox, there's much more to any successful brand than the inbox.
By scheduling the time you spend in your inbox and efficiently doing what you have to do, you'll get out of your inbox faster. That way, you can reply to the urgent emails and work on the important areas of your brand.
What are your thoughts about adjusting the time you spend in your inbox? Do you have any tactics for reducing how often we check our inboxes and reply to emails? Do you have a question for me? Sound off in the comments section below.