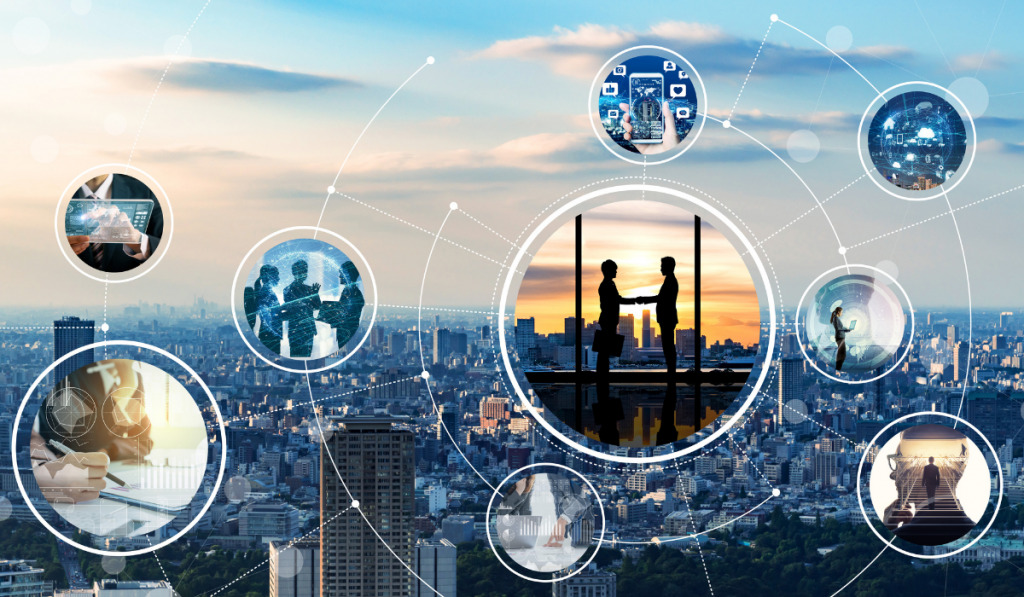 Have you wanted to branch out and write content about a variety of different topics, but you weren't sure how to proceed with building a brand in the process? It's actually possible to grow content brands around multiple topics without spending the entire day on each brand.
I first learned this truth when I started to create YouTube videos and Medium articles around personal finance and investing. While some people who want to learn about business and digital marketing would naturally want to learn about those areas as well, that truth doesn't apply to everyone.
However, rather than just create content around personal finance, I decided to build it out into an additional brand. I thought I'd share some of my experiences with this journey to help anyone who wants to create content in multiple industries.
Set Up An Email List For Both Content Brands
For the digital marketing focused brand (this one), I have a variety of opt-ins and summits already in place. I've been in the digital marketing space longer which is why I have more assets.
Statistically speaking, the more opt-in pages you have, the more email subscribers you'll get. That's simply because you have more opt-in pages to promote. You give your audience multiple choices, and only one of those choices needs to be a good one for them to join your email list.
I don't have the same amount of choices available for the personal finance brand. In fact, I just have a single opt-in page that encourages people to join the Become A Better Investor newsletter.
It's as basic as it looks and took less than 15 minutes to set up on ConvertKit. Despite how little effort it took to set up that opt-in page, it has an opt-in conversion rate just north of 40%. That's a really great rate for something that didn't take me too long to create.
I don't even provide a free guide, video series, report, or anything of that nature. Just the encouragement to subscribe in exchange for great content. Most people would love a 40% opt-in conversion rate, and the fact I could do it with a page as simple as that has made me think of additional content brands I can build in the future.
Pump Out The Content
A 40% conversion opt-in rate means nothing if you only get 10 people to see your opt-in page each month. Sure, an extra 4 subscribers each month is better than nothing, but it won't move the needle.
Content is at the core of any content brand. The moment you stop producing content is the moment your brand starts to die.
For the personal finance brand, I produce 1 article and 1 video per day. For the digital marketing brand, I produce 1 blog post per day along with Breakthrough Success episodes.
While that output can sound daunting, it only takes me an hour each day to write the blog posts and outline videos. It takes some extra time to then create the videos and podcast episodes, but I rarely spend more than 2.5 hours a day on creating free content.
Find the workflow that best works for you. For me, I always start the day by writing articles. Then I do videos later in the day.
Build Relationships
Relationships are vital for every business. Content brands are no exception to the rule. Get involved in Facebook Groups related to your niche (easier than starting your own) and start a podcast to get into more conversations with people in your niche.
Browsing through Facebook Groups 15-30 minutes each day can make a big difference for your content brands. Becoming an active member in each group you participate in will get you in front of plenty of additional people.
Interviewing 1 person each week for two podcasts can further amplify your reach. Breakthrough Success has done so much for my business, and I've recently brought back the Ditch The Job Podcast for the personal finance brand.
Monetize Your Brand
You can either create products or promote other people's products through your affiliate links. You can apply the same concept to a service.
It's important to monetize your content brand early on because that's how it becomes sustainable. While promoting an offer is a common path to monetization, you can also run ads although the former offers more potential. In my case, I like to do a combination of both.
The more income streams you have, the better.
I prefer to focus on offers that don't require as much maintenance once they are already set up (i.e. books and courses). This makes it easier to address multiple brands and build out product offerings for each one.