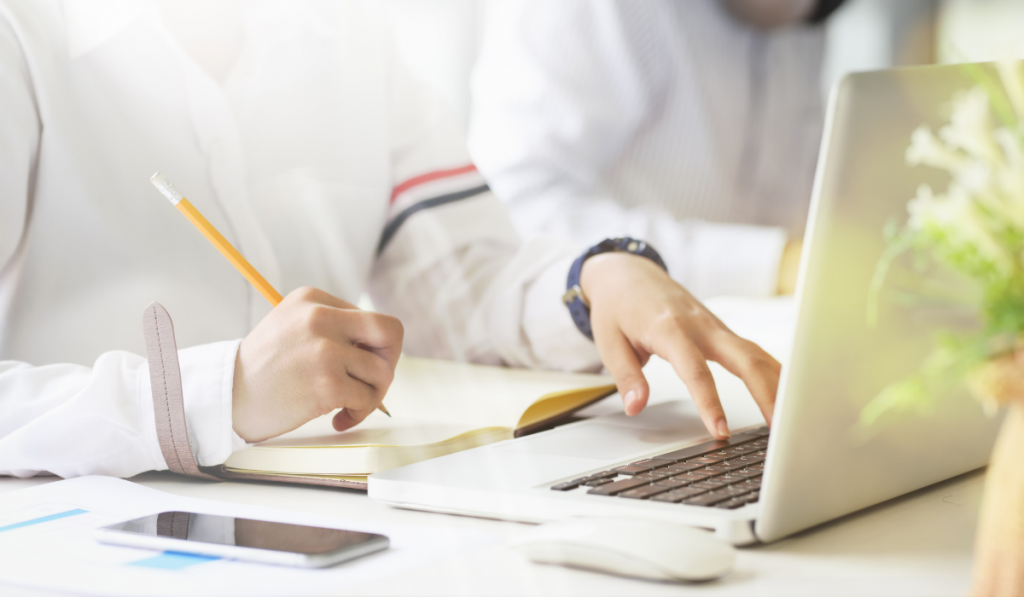 Freelancing provides writers with consistent income. For some writers, freelance work provides a full-time income. Some writers get enough freelance clients to work from home. They use their remaining work time to build their brand.
Attracting freelance clients helps you generate income and writing assignments. As you build your freelance client pipeline, you can pursue higher paying roles. Getting that first freelance client can be tough. That's why we will cover three strategies to help you attract freelance writing clients.
#1: Submit Pitches
Some freelance writers don't pitch to clients anymore. The clients come to them. Every freelancer wants this scenario, but it's not a reality for beginners.
In order to land freelance clients, you must submit pitches. Go to sites like UpWork and Freelance Writing to find freelance writing jobs.
When you start out, submit several pitches per day. You do not make money from pitches. You only make money when someone hires you and gives you work. Submitting several pitches gives you quick experience and puts you in dialogue with several decision makers.
As you get freelance writing work, the focus shifts. Instead of applying to every freelance writing job, you must get more selective. You can only write so many articles in a given day. Look for higher paying freelance writing jobs so you can earn more in less time.
#2: Build Up Your Work Portfolio
Why would a company hire you? Business owners want to see examples of past content. They want to see you can produce a great piece.
While submitting pitches, also write content for yourself. Start up a blog or write on Medium. This exercise will improve your writing skills and let potential clients see what you can do.
Writing content for yourself helps you grow your platform. Platform income is scalable. You can make more money with 10,000 email subscribers compared to 1,000 email subscribers. You don't have to put in extra hours to boost your income if your audience continues growing.
Some writers double as business owners and freelance writers. They grow their platforms and offer products. Freelance writing provides a consistent income source. Income from a platform can vary, but the consistent base gives you the ability to take more risks.
#3: Constantly Network
It's not about what you know or who you know. It's about who knows you. Constantly networking with freelance writers leads to intros. Join Facebook Groups with freelance writers and participate. Not only will you get intros, but you will also learn new strategies about finding clients and serving existing clients.
Networking opens doors you could not open on your own. No freelance writer is self-made. We get help from friends, family, colleagues, and everyone in between.
Acknowledge this truth by networking with people in the industry. Networking create short cuts and help you build long relationships. Hosting the Breakthrough Success Podcast has opened many doors for my business. The show has introduced me to thousands of wonderful people.
Finding Freelance Writing Jobs
Start the process by sending as many pitches as possible. The more, the better. Continue building up your brand with content in the meantime.
As you get more freelance writing jobs, you'll have less time to submit pitches. This is perfectly fine. Focus instead of submitting pitches to higher paying work.
Throughout the journey, connect with other writers. Start with a group and build from there. You may even start a podcast.
Some freelance writers work full-time. These writers can work from anywhere and on their hours. It's a dream come true for many writers that is possible for anyone.