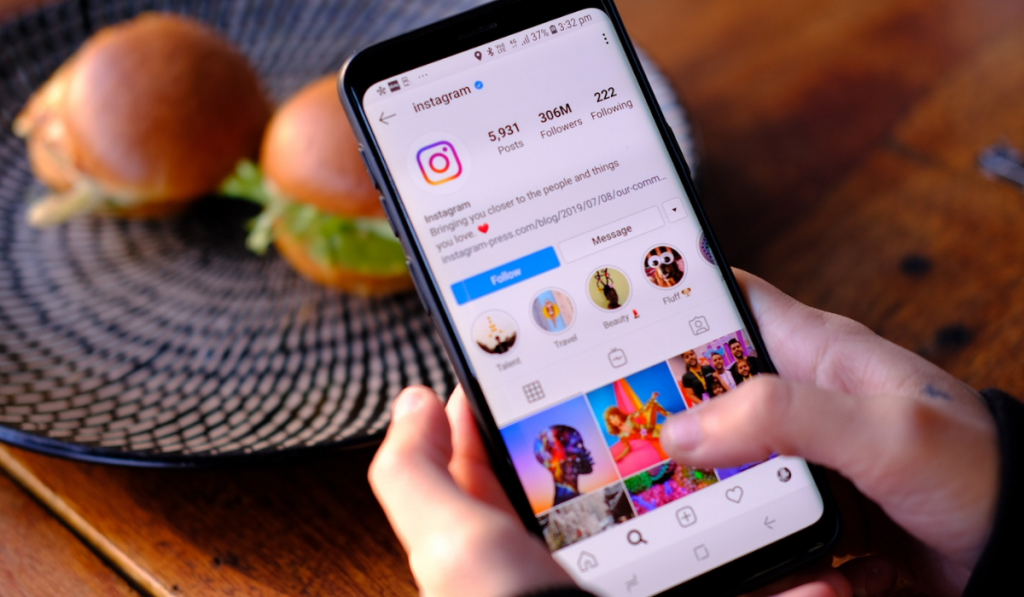 This is a guest post written by Tom Siani, the Content Manager at Blog Waves
Instagram Stories vs Feed: A Guide for Social Media Marketers
Today, social media, particularly Instagram, has become an increasingly vital medium for any B2B or brand awareness campaign.
There is fierce competition in the market between different social media platforms. They're launching new features every day to get ahead of their rivals.
You can see several bold examples of recently introduced features that beat the competitors. Instagram Stories is one of the most important ones, which was released to counter Snapchat's Stories.
This Instagram feature has become one of the most popular social media features globally.
What is the difference between Instagram Stories and the Instagram feed? As a marketer or influencer, if you know their applications, you can take advantage of them efficiently.
That's why we tried to study them thoroughly to help you choose the best one for your content marketing campaigns.
What Is an Instagram Story?
Instagram launched its Stories feature in August 2016. It allows users to share pictures and video clips for 24 hours.
It quickly became prevalent among users and gained 200 million daily active users until April 2017.
The truth is that Snapchat had invented the Story function, but Instagram Stories soon gained control of the market!
Instagram Stories has become the number one tool for sharing personal moments. Apart from individuals, businesses are making the most out of it to broadcast their special events.
Instagram Stories Statistics
Now it's good to know some important statistics about Instagram Stories. As you know, all Instagram users browse through their feeds, but how many use Stories?
Here are some vital stats:
Instagram Stories has more than 500 million daily users
Among 1 billion Instagram users, 500 million users use Instagram Stories every day. That's a great start for a feature that is five years old.
More than 85% of users post Instagram Stories every day
Not all users post stories regularly. According to Instagram's stats, 85% of users post stories daily.
70% of Gen Z and 60% of Millenials love Instagram stories
According to Instagram story views data, 60 percent of Millennials view Instagram stories while 70% of Gen Z love to watch Instagram stories.
More surprisingly, one-quarter of Gen Z and Millennials utilize Instagram Stories to find desired products and services.
36% of businesses post stories for product promotion
Instagram Stories is popular among businesses. 36% of them use it to promote their products.
The importance of this stat will be more apparent when you know more than 80% of Instagram users follow at least one business account. You can imagine the effectiveness of using Instagram Stories for promotion and marketing strategies.
Business accounts create one-third of the popular stories
Instagram claimed that businesses create one-third of their top stories.
This stat shows that businesses have put significant effort into stories creating high-quality content for their audience.
Instagram Stories vs Feed: Features
Finally, we will look at the differences between these two features.
Evergreen vs Fleeting
Instagram posts will remain on the platform forever unless you delete them intentionally. On the other hand, stories will be live for only 24 hours.
Instagram stories are more suitable for sharing moments instantly. Also, stories make sense of urgency, encouraging users to watch them.
Top Menu vs Timeline
Instagram Stories posted by your following can get viewed at the top of your Instagram feed.
When they post a story, it will show up in a line of circles based on a chronological order, which starts with the most recent story. On the contrary, Instagram feed posts show up in your timeline.
So if you want to watch a story, you have to tap on it, but you have no choice but to see feed posts unless you change the setting for posts from that account.
Reach vs Engagement
Instagram Feed posts can be easily discovered by new audiences, so feed posts are best for reaching out to niche audiences and increasing followers.
On the other hand, stories are best for increasing engagement rates. So try to be as creative as possible on your stories.
Scheduling vs Moment
Instagram posts are usually scheduled, especially by business accounts. Feed posts are curated content that act as broadcasts to convey specific messages.
On the other hand, people and businesses primarily share stories in the moment. Business accounts usually use stories for alarming upcoming events, not sharing a curated piece of content.
Official vs Casual
Many regard the Instagram feed as the official face of a brand regarding business accounts. Stories are a place for casual engagement with users. That's why the platform has put Live videos in stories.
As a result, many companies don't have a strategy for stories. Many of them concentrate their marketing plans on feed posts. Incorporating Instagram Stories into your strategy will help you get more engagement. You will appear in more places for followers to see.
Conclusion
Instagram has different features like Feed posts, Stories, IGTV, Live, and Reels. If you want to become successful in Instagram marketing, you have to use it to its total capacity. This article compared Feed posts vs stories to tell you which one is better for your purpose. Try to use both of them depending on your requirements. Creativity is key to succeeding in social media marketing. Never stop updating your techniques and content.
Want more insights to master content marketing? Make sure you pick up your free ticket to the Content Marketing Success Summit.