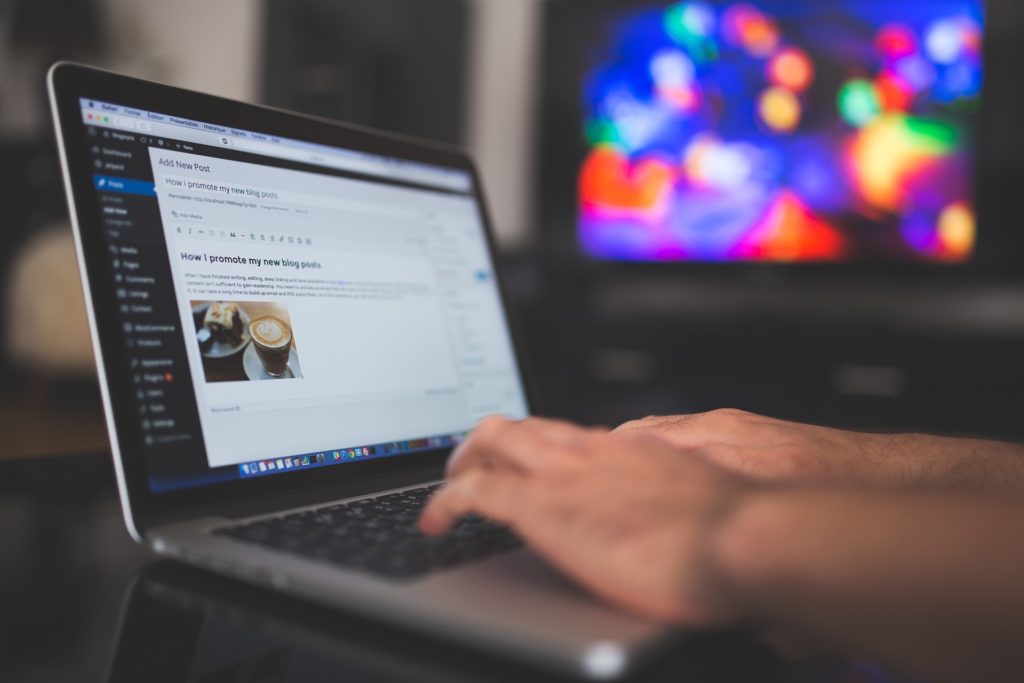 I've spent the past several weeks planning and orchestrating a virtual summit, so it's been a while since I wrote my last blog post.
In the near future, I will offer a training course that goes deeper into the parts and process. But for now I want to share what I've learned about how to increase revenues, which was one of the questions I asked myself continuously as I organized the summit.
After all, a virtual summit is a huge undertaking, so its success was foremost in my mind. By asking myself several key questions throughout the process, particularly how to double my sales, I discovered several hacks that I'd never utilized for my business.
I realized early on that I'd been missing out on some great opportunities: if I had used these sales hacks earlier, I could have made thousands of extra dollars!
#1: One-Click Add-Ons
I've seen several marketers use this strategy. Basically you offer a main product and entice customers to pay a little extra for added value.
This is similar to the upselling model at fast-food restaurants when the cashier says, "Hey, you've already bought the hamburger. Wouldn't you like a side of fries to go with it?"
That's what the one-click add-on does (minus the body fat).
Now, if you've been to a virtual summit, or know the marketing behind it, you know that the All-Access Pass is a popular product choice.
Here's how I incorporated the one-click add-on strategy into my virtual summit – in addition to the All-Access Pass, notice what else I offer on my sales page: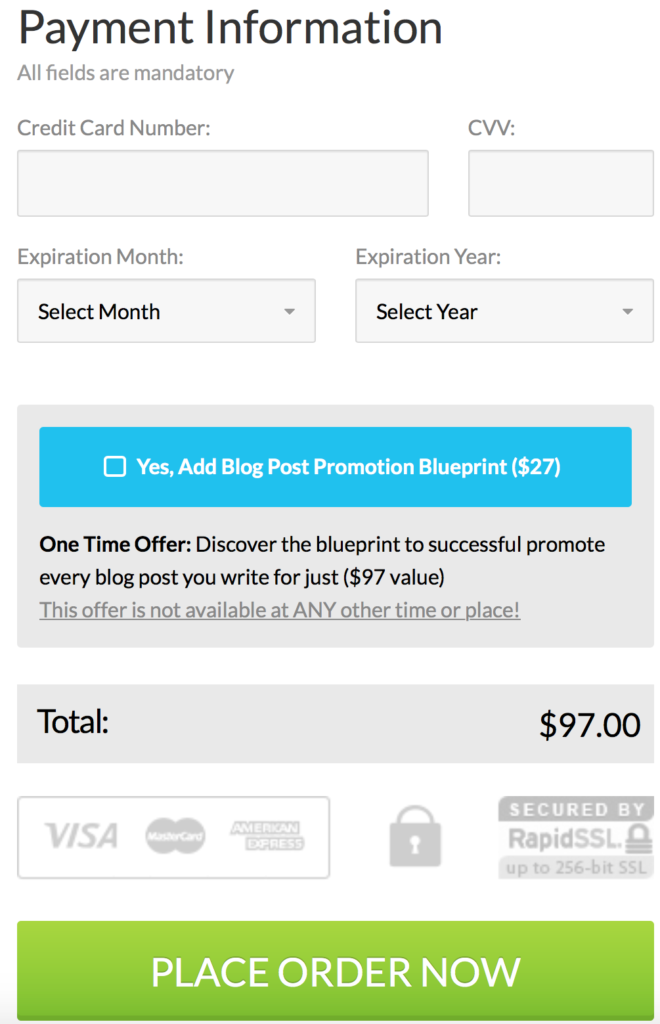 The Blog Post Promotion Blueprint is a mini training course I created for summit attendees who are looking for added value. Not everyone will opt in to the add-on, but just one click takes the order from $97 to $124.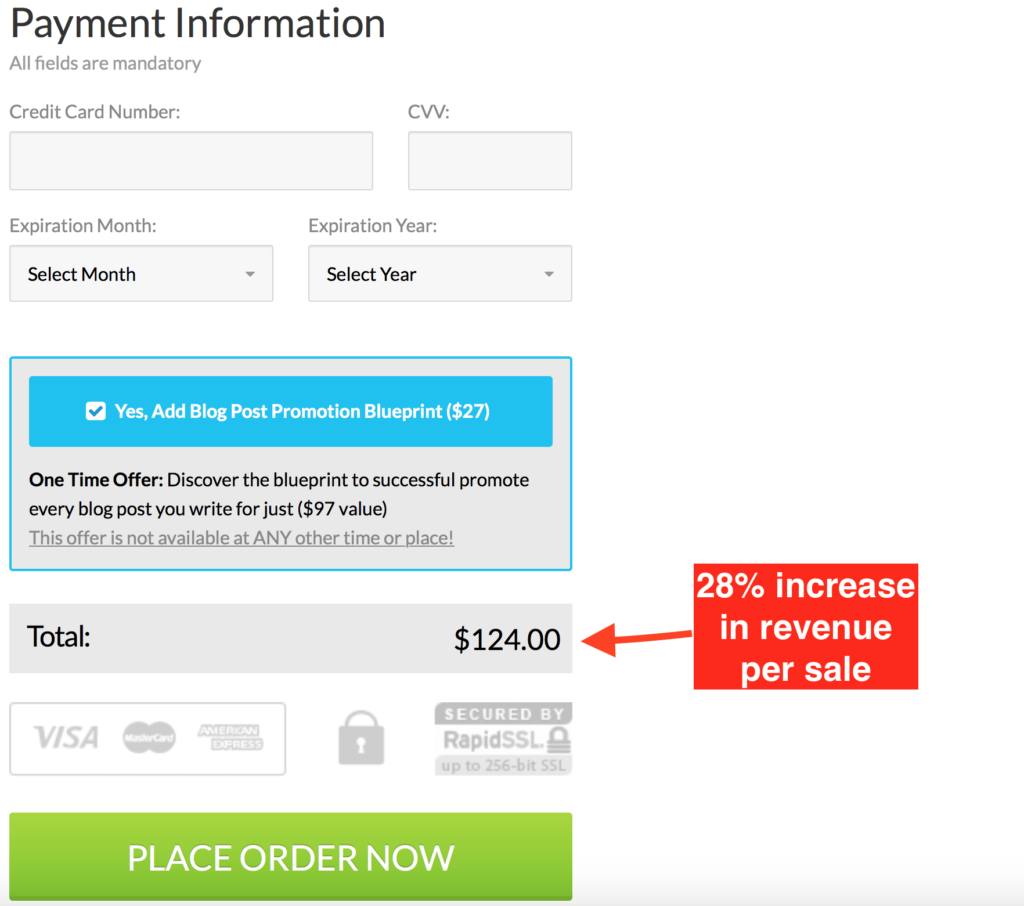 While I am still in the early stages of the summit process (no partners have promoted it yet), the one-click add-on has already increased my summit revenue by 17%!
So even after the Content Marketing Success Summit (CMSS) has ended, I will continue incorporating one-click add-ons into future initiatives.
#2: Thank You Sales Page
I turned my Thank You Page into a Sales Page, and something magical happened – I got more sales! Here's the background:
Most Thank You pages say something like, "Thank you for subscribing. The free gift will arrive in your inbox soon." Some Thank You pages suggest a few blog posts to read while you wait for your free gift.
But I decided to go straight for the sale. After thanking people for joining the summit, I lead them to a video and a link to my sales page.
Here's what the confirmation looks like: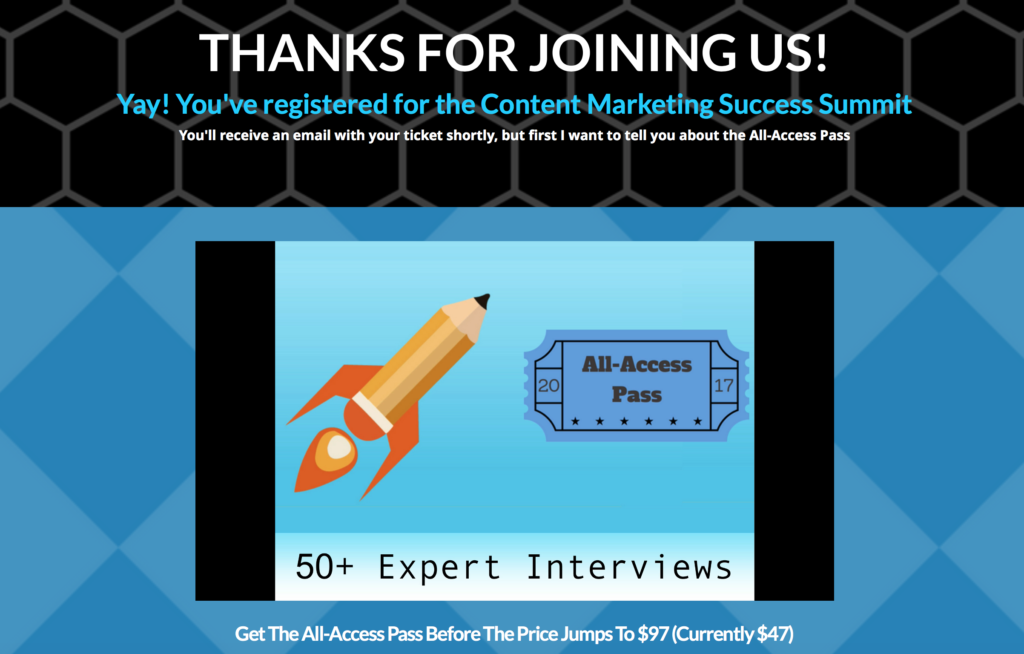 I transition from "Thank You" to "Here's my product" with "but first…"
You can use the "but first…" transition regardless of what business you are in. "Let me ask you a question" is also a universal transition into a sales pitch.
#3: The Evergreen Deadline
The evergreen deadline is critical to the success of a Thank You Sales Page. It combines a stacked offer with a sense of urgency.
The evergreen deadline creates a stronger sense of urgency than the "Cart Closes at Midnight" email. Here's why…
When you reach my Thank You Sales Page, you'll see the previous image in the confirmation I sent, but you'll also see THIS: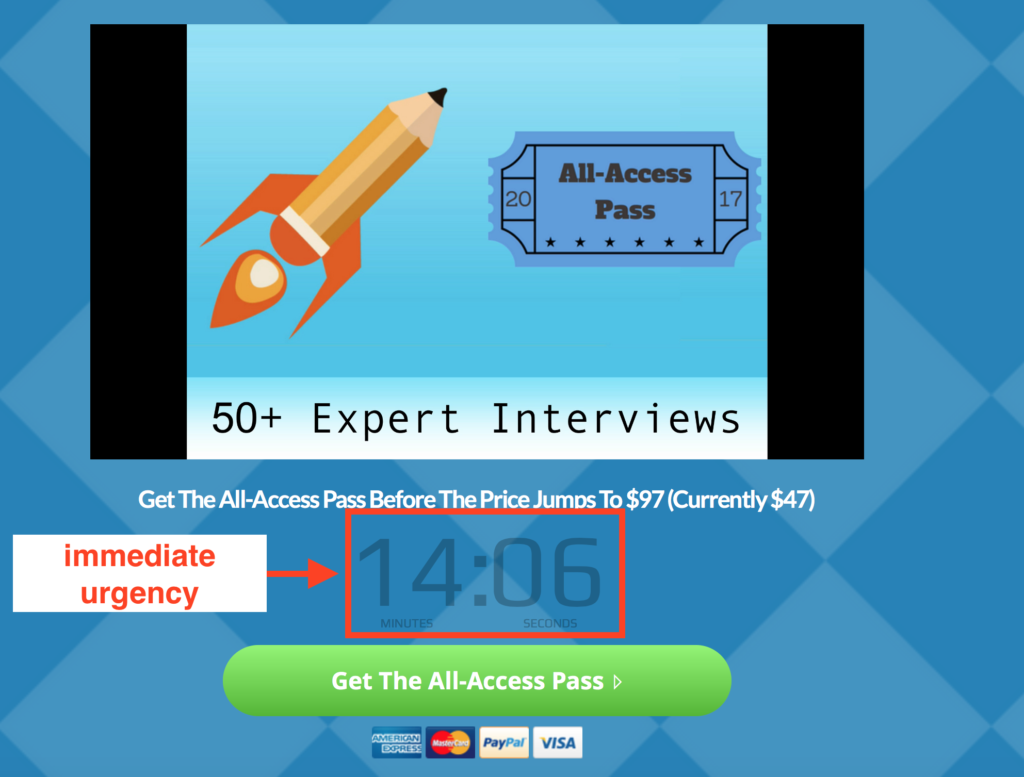 I set a 15-minute timer for the $47 special. If you buy the All-Access Pass within the next 15 minutes, you get it for $47. If you wait, the All-Access Pass price jumps to $97.
This is a great way to increase sales even before your summit begins.
And to further increase the likelihood of action, I include the following for All-Access Pass customers:
Twitter Marketing Domination Course ($197 value)
My Productivity Cheatsheet ($47 value)
Boost Your Productivity NOW Course ($147 value)
A video tutorial on the prep work for this summit ($97 value)
Outsourcing Mastery Course ($97 value)
The total value adds up to $585, not including the All-Access Pass itself, which now seems like a steal.
But why stop there? This next piece is extremely important for the evergreen deadline. If anyone buys the All-Access Pass for just $47, I also throw in a personal audit of their website, which usually costs hundreds of dollars.
This offer doesn't apply to the $97 All-Access Pass customers, so if you want it, you have to buy the All-Access Pass on the spot.
See how much urgency that creates?
#4: Host A Webinar
I believe that 'not hosting a webinar earlier' is Biggest Mistake #2 for most people, which comes right behind 'not starting an email list earlier.'
I'm hosting webinars for CMSS. Not only because I want to, but also because I told every speaker and affiliate that I'd be hosting one. That's one way to make yourself accountable 🙂
While this post doesn't explain how to host a webinar, I'll point you to two valuable resources:
First, I got to interview Jon Schumacher in Episode 39 of my Breakthrough Success Podcast. He shared a vast amount of knowledge about generating massive profit from webinars.
Second, I recommend Russel Brunson's Expert Secrets for crafting the perfect webinar. The title of the book suggests a deep dive into becoming an expert (and it definitely delivers), plus he literally provides the PERFECT blueprint for creating a highly profitable webinar.
Right now, you can get Russel's book for free if you just pay for the shipping.
#5: Get Sponsors
This is more of a double-your-revenue tip, but if you double your sales, you theoretically double your revenues.
I wish I'd spent more time pursuing sponsors for CMSS. I contacted a few sponsors later in the game than I should have, but I still generated a fair amount of revenue.
In my opinion, pursuing sponsors is a very underrated way to make revenue.
With that said, my general method for pursuing sponsors is different from writing sponsored posts or using sketchy tactics. You can and should pursue sponsors for a virtual summit or podcast as well.
Want to see the true potential of getting sponsors? Check out this case study in which Brian Appleton explains how he made over $20,000 from his summit with sponsorships alone.
In Conclusion
We all want to double our sales. And once we do, we want to double our sales again (or triple them).
These five hacks will allow you to double your sales and revenue with your existing audience. Once you get these hacks down, you can then focus on generating more traffic.
I got all five of these sales hacks down before I asked anyone to promote my summit. Now that I've got the system in place, I'm looking for affiliates to promote my summit. You can become an affiliate for my summit here.
What are your thoughts on these sales hacks? Have any others for us? Sound off with questions or suggestions in the comments section below.
Until next time –
Marc