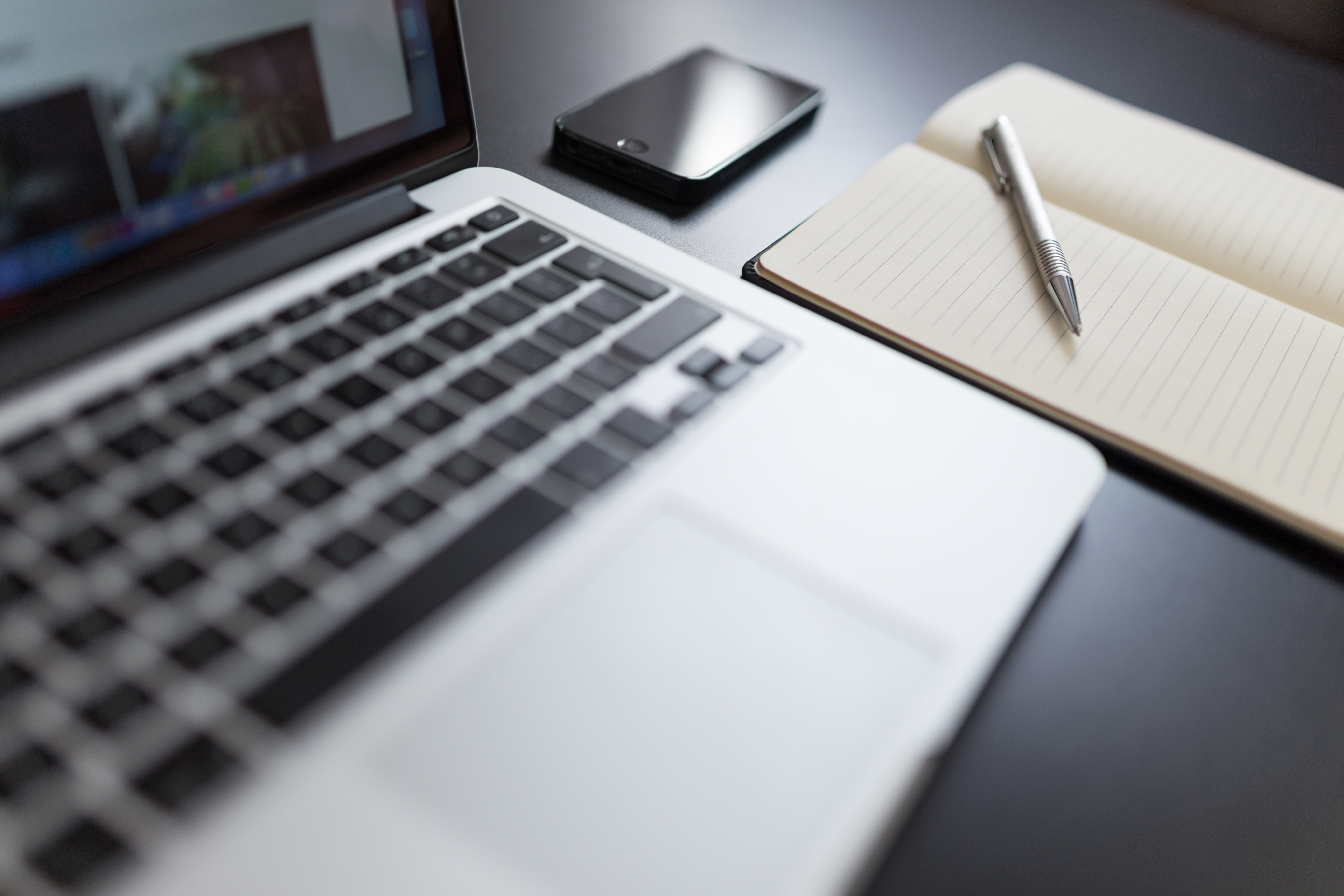 I recently came across the Side Hustle Nation podcast and went through some of the episodes. I was intrigued to discover that several freelancers were making between four and five figures per month.
Considering the extra time I have during the summer months, I decided to take a look at freelancing. Why turn down a good opportunity when it won't have a negative affect your business? In fact, it may even help it.
At the same time, extra time doesn't come easily. Maintaining a blog, podcast, YouTube channel, Udemy courses, and everything else I do for my business, I need to plan my extra time wisely.
If you are a freelance writer or considering to pursue freelancing as a side hustle, these five time-saving methods work wonders.
#1: Build A Team Of Writers To Help You Out
For anything that requires a big time commitment, I will always have a team of people help me out.
At this point, my freelance writing isn't at full throttle. I am just exploring the possibilities and sending out a few pitches. But I'll build a team once I start doing more freelance writing.
The key to freelance writing is to crank out as much valuable content as you possibly can. The more content you can write, the better.
On some days, it will be easy for you to think of ideas and write lots of content. On other days, however, thinking of new ideas will be a struggle. But that's just the nature of writing.
On those difficult days when it's hard to get rolling, you have a few options: the first is to write out a bunch of outlines and use those outlines to form your content.
The second is to have a team of people who provide you with the outlines. You can then choose which outline works best for you.
Another option is to hire a ghostwriter and then edit the ghostwriter's work to fit your style. I have never done this but know of several people who do.
Some full-time Kindle authors hire ghostwriters to write all of their books. Ghostwriters allow you to produce more content, but all of the content produced in your name must also be written in your voice and style.
Having a team behind you makes any goal you are pursuing easier to accomplish. A team saves you time and keeps you accountable.
#2: Find Extra Time In Your Day
Side hustlers are ninjas at finding extra time each day. To find the time to pursue freelancing opportunities, I had to find at least some extra time in my day.
I have extra time in the summer, but there are many people with more time than me who still don't manage to accomplish their goals.
When school is back in session, my business will continue moving forward, even while my time is sliced and diced.
The point is that no matter what your schedule, you can make freelancing work.
Think about all of the things you do on any given day. If you are like the average American, you're watching 32 hours of TV every week. I watch the NBA Finals, the World Series (if the Red Sox are in it), the Super Bowl, The Big Bang Theory, and Super Girl.
But now that the NBA finals are over and all of my favorite shows are out of season, I won't be watching TV for the rest of the summer.
Each time I make adjustments in areas like these, I remove procrastinators from my life. I welcome these adjustments because as a result I enjoy an overall increase in productivity.
But I still find other ways to procrastinate. While I rarely watch more than an hour of television per week (once the NBA finals are over), I spend a lot of time on MLB's website when the Red Sox are playing.
What activities are sucking up your time? How can you reduce or eliminate those activities? Asking yourself those two questions will allow you to find the extra time needed to pursue freelance writing.
#3: Increase Efficiency
The next place to look for extra time is within your business model and your life model.
For example, if something normally takes you 30 minutes to complete, find a way to get that time down to 15 minutes per day.
There was a point when it would take me at least an hour a day to schedule my tweets. That's why I decided to invest in HootSuite Pro. Now I can schedule all of my tweets (100+ per day) in six clicks or less.
That one investment has saved me from DAYS of scheduling tweets. I must have saved myself over 1,000 hours at this point. 1,000 small crumbs add up to a cake.
Don't take my word for how many crumbs add up to a cake, but you get the point.
Look for any possible way to increase your efficiency as long as you stay happy and keep the important people in your life happy.
#4: Outsource Other Parts Of Your Business
The more efficient you get, the more difficult it is to become more efficient. Six clicks to schedule over 100 tweets is as efficient as efficient gets.
I can't get that down to five clicks to schedule over 100 tweets. Even if I managed to do so, the extra .1 second I would get each day wouldn't add up to much (less than a minute per year).
The only option left to save more time was outsourcing that part of my business. Not only do I forgo the six clicks, but I don't have to go on HootSuite every day.
All of the time it would take for HootSuite to load, for me to enter my log in credentials, and get everything set up to do those six clicks now gets taken off my hands.
HootSuite loads fast and is an easy website to navigate, but now I save an additional 10 minutes each day. That adds up to an extra 153 hours each year!
#5: Choose More Profitable Writing Assignments
Part of finding more time is to pursue the opportunities that result in more revenue.
Freelancer A writes three articles that are 1,000 words long and gets paid $50 for each article
Freelancer B writes one article that is 1,000 words long and gets paid $150 for that article.
Let's assume both of them write about topics they are passionate about.
I'd rather be Freelancer B because you make just as much money writing one article as Freelancer A makes by writing three articles.
You get the same result ($150) but save a lot of time. Some freelance writers make over $500 per article.
As you gain more credibility and submit more pitches, keep an eye out for the opportunities that give you more money for the same work.
In Conclusion
Freelance writing is a great side hustle for making quick money. While none of the money is ever truly passive, you can use your freelancing money to invest in your business.
If you turn freelance writing into your business, then you can turn that into a full-time income too.
In the long-run, it's more beneficial to write a successful book. That way thousands of people pay you for the same piece of content.
In the short-run, you may need the extra money to pay for a consultation session, a valuable tool that will help your business, or you have a strong need for immediate money. That's where freelance writing comes in.
What are your thoughts on freelance writing? Are you a freelance writer or thinking about getting started? Have any stories for us? Sound off in the comments section below.