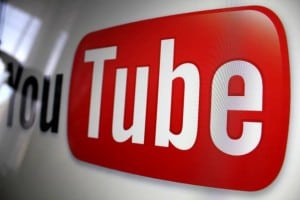 Subscribers are critical towards your success on YouTube. Subscribers are the ones who enjoy watching your content and get notified each time you come out with a new video. Getting YouTube subscribers is so important that I could not possibly make this a short list. I needed to create a giant list which is why for this blog post, I will share with you 20 ways to get more subscribers on YouTube.
Upload more videos. People will need to watch multiple videos on your channel before they decide to subscribe to your channel. I upload at least 3 videos each week to provide additional options to my subscribers. You want to start with at least 1 new video each week and build your way up. Just don't upload too much because your viewers then won't be able to keep up.
Include a channel trailer. In 1-2 minutes, tell people what kind of videos you upload on YouTube, and don't be shy to share your credentials. In this channel trailer, encourage viewers to subscribe to your channel and hit the notifications bell. If someone is watching your channel trailer, it means they are not yet subscribed to your channel.
Tweet your videos. By tweeting your videos and getting some of your followers to look at a couple of your videos, you will get more subscribers. And don't be afraid of tweeting the same video more than once. People forget, and you will continue to interact with people on Twitter who haven't seen the video you released more than a year ago.
Pin your videos and scatter those pins across different boards. You can watch a YouTube video on Pinterest without leaving the social network. However, you want people to leave Pinterest so they can subscribe to your channel. In the description, mention that there are more videos on your channel which you can get to by clicking on a link in the description. You can also create an optimized picture for Pinterest and send people to the YouTube video if they click on the picture.
Have a YouTube subscribe button on your blog. By having a YouTube subscribe button on your blog, you will be able to get a new subscriber without forcing someone to leave your blog. It's a win-win for everyone!
Have a "click here to subscribe" annotation on the corner of all of your videos. Have the annotation link to a subscription confirmation for your channel. All you need to do is paste the link in the box and from the drop down options, choose "subscribe." By doing this, anyone who clicks on the annotation automatically gets subscribed to your channel. UPDATE: Annotations are a thing of the past. You can use add a watermark logo on the bottom right of your videos which encourages your audience to subscribe. It creates the same effect. For people who want to know, YouTube stopped annotations because they never worked with YouTube's mobile app.
Urge people to subscribe to your channel, but don't beg. Urging people in the proper way can be done by saying, "If you enjoyed this video, then make sure you subscribe and hit the notifications bell so you don't miss a single video or live stream." Begging is just saying, "Please, please, pretty please subscribe to my YouTube channel."
Post your videos on Facebook. Some of your friends will end up subscribing to your YouTube channel. It is important to interact with the fan base that you have already built in order to get more subscribers for your channel. It's a good practice to post a picture of the thumbnail and include the YouTube video's link in a comment. Facebook prefers that you natively upload videos to their platform. This workaround helps you get exposure for your YouTube videos without getting reduced exposure from Facebook's algorithm.
Consistently publish videos. If you post videos on a consistent basis, people will notice and subscribe to your channel. If you do a new live stream on a specific time and day each week, you'll quickly build a strong community around your content.
Let people know when you publish your videos. I let everyone know that I publish my videos on Tuesdays and Saturdays with the live streams taking place every Thursday at 2 pm eastern. I use my channel artwork to clearly display when I'm publishing new content and what topics I focus on.
Share your videos on Google+. Having a Google+ account is very helpful towards getting more YouTube subscribers. Not only do you get an entire page dedicated to all of your YouTube videos, but Google+ is also a Google-owned product, just like YouTube. Using Google+ to promote your YouTube channel will allow you to put the trifecta into action! UPDATE: Google+ is gone so I'd recommend picking your favorite social network for this one. LinkedIn is a great and untapped social network for business owners.
Post videos on a frequent basis. When I decided to publish 1 YouTube video every week, I saw a dramatic increase in the number of subscribers I got for my channel. If you are publishing 1 YouTube video every week, you will give your subscribers more to watch, and they will be back for more. Publishing 1 YouTube video every year is still being consistent, but you need to combine consistency with frequency.
Properly tag your videos. Use phrases that you would want people to search for in order to find your videos. If your video is about getting more retweets, "how to get more repins on Pinterest" would not be a good tag to use. I recommend using tools like VidIQ and TubeBuddy to figure out the tags and keywords that give you the best chance at dominating the YouTube algorithm.
Write good titles for your videos. In your title, you need to tell people what your video is going to be about. The longer the title, the better, but make sure you include your keywords in that title.
Write descriptions correctly. Write a lengthy, readable description that is filled with keywords. You can create a description people would want to read that also has a bunch of keywords in it. It's a different style of writing but one that doesn't have a big learning curve. Also make sure you include important links in your description such as a link for people to subscribe to your channel and to a free offer that asks for an email address.
Create quality videos. This means creating a script, having the right lighting, and no unexpected sounds in the background.
Interact with the subscribers that you already have. The subscribers that you already have can tell their friends about you. By interacting with your subscribers, you will be getting more subscribers via word of mouth.
Have a strategic channel background. The channel background should be a picture of you at your profession or something that relates to your niche.
Subscribe to other people's YouTube channels. Some of these people will subscribe back to your channel while others will interact with you. You can also look for YouTubers in your niche who you can collaborate with in the future.
Comment on other people's videos. This will give you backlinks on YouTube which  allows you to rank higher on YouTube's search results. Some people who read your comment may decide to subscribe to your channel.
If you want to see these tips in action, make sure you subscribe to my YouTube channel where we cover self-publishing, podcasting, and YouTube growth.
And if you want to learn how I use YouTube to get more book sales and clients, use this link to schedule a free strategy call with me to see if we are a good fit.
Those are the 20 ways to get more subscribers on YouTube. It is a lengthy list compared to most of my other lists (this one's from a few years ago. Lists have gotten much longer), but since getting subscribers is critical to success on YouTube, I felt the need to make this list longer than normal. What are your thoughts about the list, and are there any suggestions that you have?