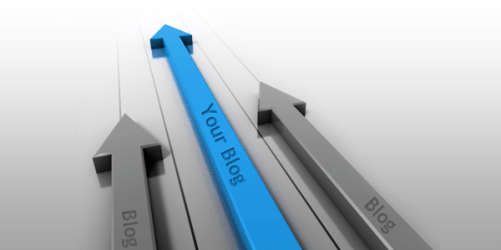 Becoming a successful blogger has become an Odyssey. Although it by no means takes 10 years, has anything to do with mythical creatures, or involves kings, becoming a successful blogger is not an easy task to fulfill. Many blogs are too simple while others are too complex. Instead of making their blogs better, some people just stuff more pictures and widgets on their blog without thinking about which widgets belong and which ones need to go. There are many components that go into a great blog, but there are 7 things that you really need to do right now in order to make your blog better in a few minutes.
Get the right plugins. Not every plugin on WordPress is created equal. Having more plugins on your blog does not necessarily make a blog better. In fact, having too many plugins can slow your blog down to the point where it gets annoying to wait for it to load.

These are the plugins that I use for this blog that you should use too

.
Make your blog faster. The amount of time it takes for your blog to load is an important factor that decides how long people stay on your blog. If your blog loads really fast, then your content will automatically look better. However, if it takes a long time for your blog to load, the content on your blog will look a little worse, and some people won't even bother waiting for your blog to load.

Making your blog faster

is also very important towards SEO.
Have a picture of you on your blog's sidebar. Having a picture of yourself will allow people to remember who you are. When people remember a name, they don't think of the spelling. Instead, they think of what the person looks like. When you think of Jimmy Fallon, your mind does not conjure up his name. Your mind conjures up what Jimmy Fallon looks like (as well his funny shows).
Use social media buttons at your blog's sidebar that keep visitors on your blog. The good news about social media buttons is that they allow you to get more followers. The bad news is that when people click on your social media buttons, they leave your blog. In order for your blog to be successful, you need to have social media buttons that allow you to get more followers but do not force your visitors to leave your blog in order to follow you.
Have a really good About Me Page on your blog. When people think about you, they may think of your story. When people think of Steve Jobs, they think of Apple. However, some people also think of his story of getting adopted, fired from the company he built, getting hired by the company that fired him, and then regaining his position as the CEO. You need to have an About Me Page that shares your story, mentions what you have accomplished, what you do during your off-time, and anything else that you would like to include as well.
Include pictures in your blog posts. We are in a visual generation where people need to see things in pictures. Having a picture in all of your blog posts will grab the visitor's attention and keep that visitor on your blog for a longer period of time. If that particular visitor reads through your blog post, he/she will be very likely to share your blog post as well.
Ask for feedback at the end of all of your blog posts. Most people will not do something for you unless you ask them to. That is why the unexpected favor is something that we truly appreciate. However, you can't expect to get too many unexpected favors. In order to get an expected favor, you need to ask for feedback at the end of all of your blog posts. This will encourage your visitors to leave comments below your posts and build the conversation.

Getting more comments

is very important towards your blog's growth.
By implementing these tactics, you will be able to make your blog better than it was just a few minutes ago. These seven tips do not take a lot of time to implement, but you will notice the difference by implementing these tips. What are your thoughts on the list? Do you have any additional tips on making a blog better? Share your thoughts and advice below.