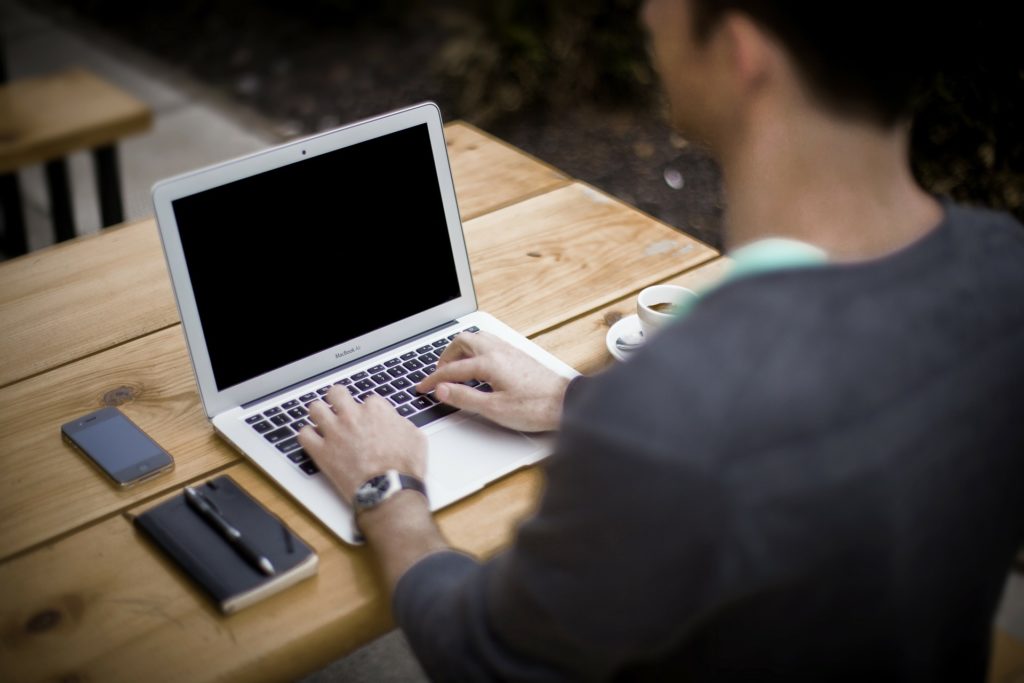 When visitors scroll through your content for the first time, they get a first impression that dictates whether or not they'll return to your blog.
I've written over 1,000 blog posts to date, and any might have been a visitor's first impression of my content. That's why I try to craft blog post that make a lasting impression. My first-time visitors hope to find valuable content, and my returning visitors expect it.
To be sure you're writing valuable content, follow these tactics:
#1: Plan Out Your Content
Once you've conducted research, the next step is to plan out your content. How will it flow from start to finish. In a blog post called "X Steps To A Better Life," how many steps will you include? What will those steps be? In what order will you discuss them?
I always plan my content by identifying an idea and listing anything that's relevant in the context of a blog post. I'll add structure later, this just serves as a quick outline for a blog post that can take less than a minute. A book outline, on the other hand, takes AT LEAST 15 minutes!
Planning your content in advance makes it easier to take action on the next step.
#2: Do More Research
Once you've planned your content, conduct more research. Strong blog posts are backed by data. Someone did the hard work for you, so mention it only when it's appropriate, and be sure to provide links to your sources.
Citing data and sources is good for SEO, but it can also increase the time people stay on your blog. People will stop to think about interesting statistics, trying to comprehend them for a few seconds, before they finish reading your blog post. Here's a cool statistic:
Every month, 2.5 billion comments are made on Facebook Pages.
Insert that statistic in a post about getting more engagement for a Facebook Page, and you've got people glued to your content. Little tidbits like these help keep your audience's attention.
#3: Keep People On Your Blog Longer
While planning and research help keep people on your blog for longer periods of time, you'll want them to stick around for as long as possible. And the more time people spend on your blog, the more likely they are to come back.
Think about how much time people spend on YouTube. People spend so much time on YouTube that it's become instinctive to go keep going back.
To keep people on your blog for a longer period of time, you need to keep them on your individual blog posts for longer periods. The simple act of writing longer blog posts will help, but only when they provide value.
Don't write a thin, 2,000-word blog post if you can do a better job in 500 words.
Linking to older blog posts in your new ones is another great way to retain readers. And it helps your bounce rate. See what I did there? I used the discussion to insert a relevant hyperlink, and if you click on it, you'll remain on my blog.
Now imagine all of your new blog posts linking back to the older ones. Then imagine going back to the older posts and linking them to your new ones. You create a network of internal links that keep people glued to your content.
#4: Encourage Engagement
At the end of my blog posts, I always encourage people to leave a comment. This call-to-action results in more comments than I can always engage with.
You may think your content ends when you hit the publish button, but that's not true. It's continuously updates until the end of time (literally). Anyone can leave a comment and add more to the content.
Comments help first-time visitors think your blog is popular. And they may stick around just to read some of the comments. Some blog posts get hundreds of comments that visitors actively read through. I'm often one of them.
#6: Choose Images Carefully
People love pictures. We constantly share pictures on our favorite social networks. Pictures are also much easier for us to interpret than regular text. In fact, we can interpret pictures 60,000 times faster than text.
That's why the pictures you choose matter. They create more engagement for your blog posts and result in people sticking around for a longer period of time.
Not only should you choose your pictures carefully, you must also spread them throughout your blog posts. If you meet visitors with a wall of text, they'll get bored, skim your post, and leave.
Images break up blocks of text with interesting visuals.
In Conclusion
To create a lasting impression with your blog you should anticipate first impressions. Write knowing that any of your posts might be the first to get a visitor's attention.
From now on, write each post as if it's the first impression you'll make with your content. That way, you'll write blog posts that keep visitors returning.
What are your thoughts on these tactics? Do you have any tips for creating a lasting impression? What questions do you have? Sound off in the comments section below.