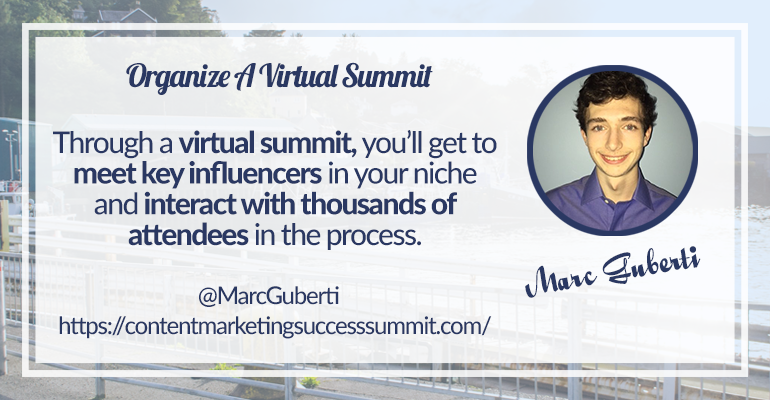 One virtual summit can change your life. The rising trend has seen new experts emerge from a single project that took a few months of work instead of many projects that span over many years.
Virtual summits require a lot of work, but they position you as an expert and have the potential to generate life-changing revenue.
Back in February, I wrote a post detailing how to host a successful virtual summit. That blog post was a research project in which I learned what it took to host a successful virtual summit.
This blog post will detail what I learned after hosting the Content Marketing Success Summit which showcased over 50 speakers and attracted thousands of attendees.
CMSS Success Story
CMSS was easily one of the biggest projects I pursued in my life. With the exception of editing videos, and towards the end, video uploads, I did all of the work.
At the end of the summit, I made close to 100 total sales from the All-Access Pass, Blog Post Promotion Blueprint, Training Course Creation Blueprint, Virtual Summit Blueprint, and Content Marketing Plaza.
One thing I enjoyed about hosting the summit was getting the privilege to chat with some of the most successful content creators and marketers on the planet. I learned far more than I knew before, and I am implementing a lot of insights I learned from the sessions.
Some of the CMSS speakers will be guests on my podcast very soon. Other CMSS speakers are speaking at my next summit. If you organize a summit but don't leverage the relationships you have built, you are making a big mistake.
Now that I've provided a brief overview of how CMSS worked out, let's take a deep dive into the process.
The Beginning
Your first task as a virtual summit organizer is to find the speakers. Without the speakers, you can't provide your attendees with a legendary experience.
There are several places you can go to find speakers. I'll list them all here:
Other virtual summits–this is my go-to place for finding speakers for my virtual summits. Virtual summit speakers know how the process is supposed to work. They'll ask critical questions (I.e. Skype or Zoom?) that will help you with organizing a successful virtual summit.
Podcasts–For my Productivity Virtual Summit set for September 18-25, I found most of my speakers from entrepreneurial podcasts. I committed a day to contact 50-100 potential speakers, and with the success of CMSS, it was easier for me to get yeses.
Guest blogs–An underrated way to find speakers for your summit is to contact contributors for popular guest blogs in your niche. You can easily skim through the guest post to get an idea for the contributor's expertise, and if that person is the right fit, contact that contributor.
After finding speakers, the next step is to get the site ready. You want the site ready before you contact potential affiliates because a well-designed site will showcase all of the speakers and get more yeses from potential affiliates.
I used Optimize Press to create the CMSS site. If you use Optimize Press for your summit's site, I will offer a plug-and-play template very soon. You can send an email to marc@marcguberti.com if you want to stay in the loop.
If you prefer to do it on your own, make sure you have at least three buttons on your site. One of those buttons must be above the fold of your site (when your Summit site loads, it should show the CTA button without someone having to scroll down). You must also prominently display all of the speakers.
The next step in the beginning stage is to create an affiliate program. The affiliate program gives people an incentive to promote your summit to their audiences. Leveraging affiliate marketing for your summit will result in a floodgate of traffic that you couldn't get on your own.
The two premier options for creating an affiliate program are SamCart and ClickFunnels. ClickFunnels offers more functionality but at a higher price. I opted for SamCart for CMSS because I wanted a robust, inexpensive affiliate program.
For your first virtual summit, you want to keep costs as low as possible. You don't want to find yourself spending thousands of dollars on tools and services and then finding yourself in the red.
Mind Map Your Virtual Summit Sales Funnel
This is where you plan out revenue generation. When someone subscribes, where do they go? Where do you intend on sending people after they buy the All-Access Pass? What's your email sequence for people who don't buy right away?
You answer those questions with a piece of paper. You draw out your ideal funnel sequence that leads people from your All-Access Pass to Upsell #1 to Upsell #2 and so on.
When a visitor became an attendee, they got redirected to a Thank You Sales Page. After seeing the Thank You, attendees then see a video and CTAs for the All-Access Pass.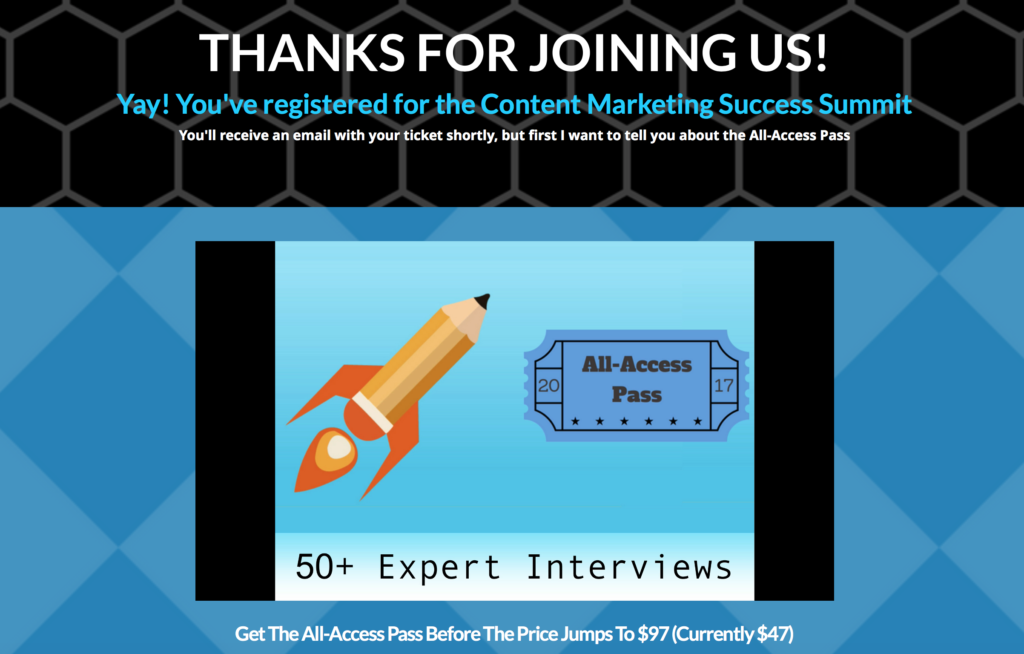 After people buy the All-Access Pass, they get sent over to a similarly designed Thank You Sales Page for my Virtual Summit Blueprint.
Here's one final tip for boosting sales: Use order bumps.
Here's what the All-Access Pass sales page looks like with the 1-click order bump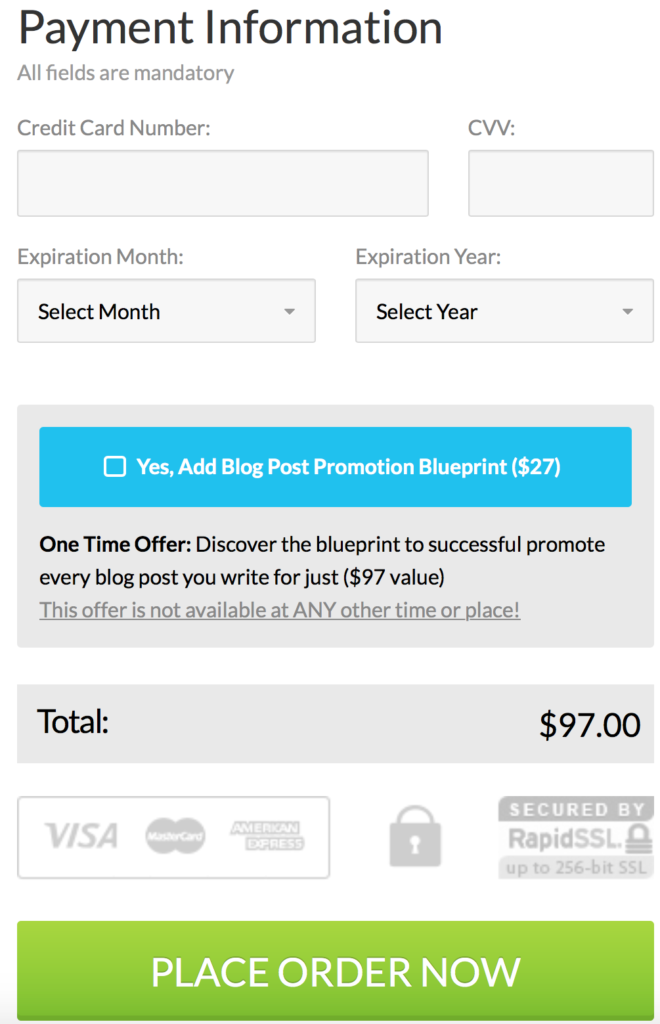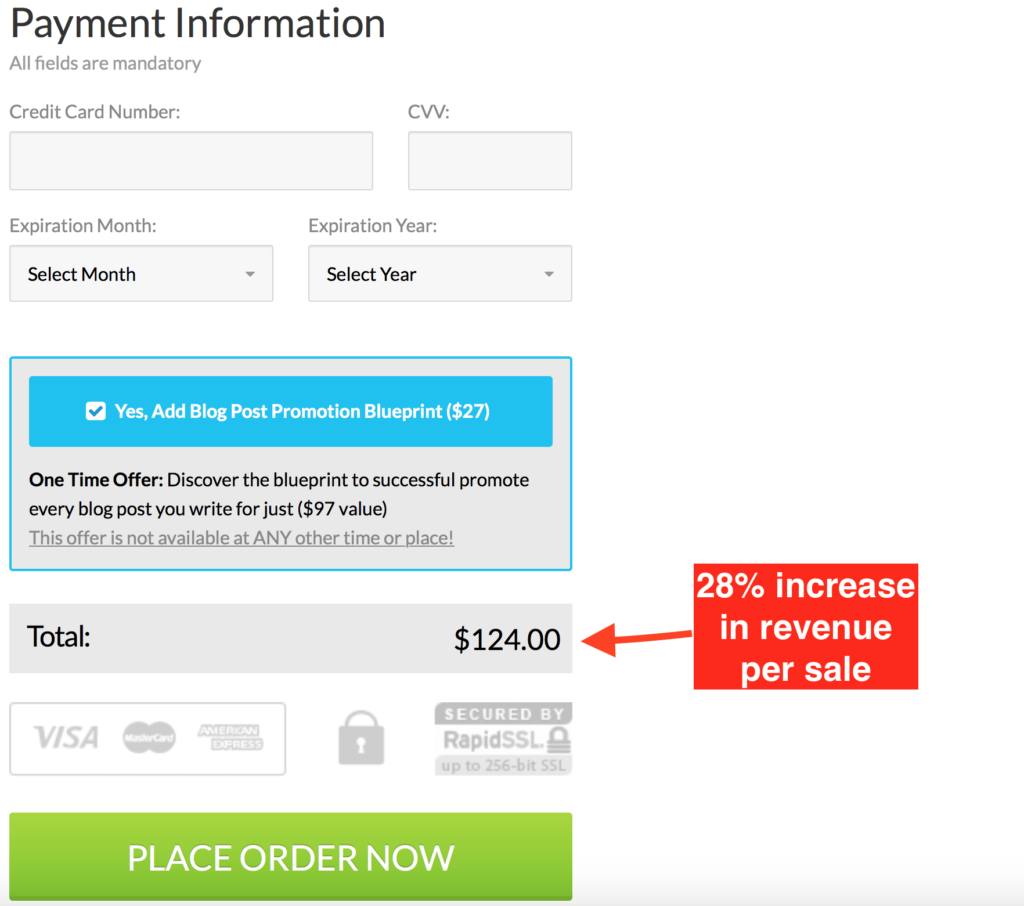 One click turns a $97 order into a $124 order. If 38 All-Access Pass holders click that one check mark, you made over $1000 in extra sales.
For the Virtual Summit Blueprint, I offered a $47 order bump. The order bump is one of the easiest ways to earn extra revenue. One click. That's all it takes.
Even if you don't have any upsells or order bumps to offer, offer them. You can start creating the courses and order bumps as soon as you offer them
The Middle
After addressing the beginning stages of your virtual summit, you can then advance to the middle part. Similarly to how we focus on speakers in the beginning of your preparation, you must also focus on speakers during the middle of the process.
Once you get speakers for your virtual summit, you must then interview them. Before you can interview speakers for your virtual summit, you must prepare for the interview. Preparation for the interview requires the following
Research–During the research phrase, you learn as much as you can about the speaker. Learning a lot about the speaker will help you determine a good topic and…
Write a great introduction–The introduction is the make or break point for an interview. It's amazing how 1-2 minutes will determine the amount of engagement for 30-60 minutes.
Come Up With Great Questions–After the introduction, the engagement you get from your sessions will depend on the questions you ask. When I come up with questions, I think of myself as the client and the speaker as my coach. I'll ask myself this question, "What do I desperately want to know from this speaker that my audience also desperately wants to know?" Asking myself this question allows me to think of the questions that few people ask. If I want clarification or expansion on an answer, I don't hesitate to ask for it as I view myself as the client.
Upon completing the interviews, send them off to your video editor or edit them yourself. Getting the videos on Vimeo early is critical to avoiding stress later on. I prefer Vimeo over other options because their privacy settings are unmatched. Plus, you can create a business account and have your video editors upload the videos to Vimeo without giving your password.
The final piece in the middle of the process is to recruit affiliates. Recruiting affiliates is critical to the success of your virtual summit.
Not recruiting affiliates early enough was, without question, the biggest mistake I made. I started recruiting affiliates two weeks before my summit began. Many top affiliates said no because many of them plan their promotional schedules months in advance. You should start recruiting affiliates for your virtual summit at least 2 months in advance.
The best way to find affiliates for your virtual summit is to use Google to find people who have promoted similar products and virtual summits. I interviewed Matt McWilliams on recruiting affiliates on Episode 42 of the Breakthrough Success Podcast. You can access that interview by clicking here.
The Pre-Launch
The pre-launch begins two weeks before your virtual summit is available to your public. During the two week mark, you do two things:
Email your list about your virtual summits to get attendees. You will also see if any of the technology isn't working. It's important to learn about any problems before your affiliates start to promote your virtual summit.
Start communicating with your speakers and affiliates. You want to motivate them and make sure everyone knows when to promote the summit. A rule of thumb is to have affiliates promote the summit a week before it launches.
The Launch
After spending months preparing for a successful virtual summit, the day has finally come.
To some people, this day is stressful. If you remember to have fun and how much you accomplished to reach this stage, you'll enjoy the launch more and make it rock.
The first part of the launch is telling your affiliates that today is the day to start promoting. Provide them with email and social media swipe copy so it is as easy as possible for them to promote your summit. You should also email each affiliate their unique affiliate link so they don't have to log into a portal to access their link. You can also put all of the links into a Google Doc to make them more accessible for you.
Yes, you have been emailing and using the Facebook Group every day to tell your affiliates what they have to do when the day comes. However, many affiliates will need that gentle reminder, and no CTA is as great as one that must be completed by the end of the day.
On the launch day and the days after, be prepared for a flurry of emails. Your affiliates and attendees will have questions, suggestions, and kind words to offer. You must respond to your affiliates in a timely matter so they can continue promoting your summit without any sense of confusion. You must respond to attendees because that's your duty as the organizer (unless you outsource questions and suggestions to a support team).
You'll be sending emails to your attendees every day to keep them engaged as they transition from new subscribers to new customers. You must also email your affiliates every day to motivate them and make it as easy as possible for them to promote your virtual summit.
In the background, you are preparing for the webinar. That's where the real revenue from a summit is made.